Summary
Fashion e-commerce has come to change the way clothes are sold and bought, making it easier than ever to learn how to start an online fashion store
These platforms can be accessed at any time and from anywhere in the country or the world, providing greater convenience
Manage each stage of your collection with the Audaces360 multi-solution! Get the free trial now.
"How to start an online fashion store" is a question that many aspiring entrepreneurs may have.
And it's no wonder, considering that fashion e-commerce has emerged as a transformative force in the fashion industry, redefining how consumers explore, choose, and acquire their favorite trends—thus making it an attractive business opportunity.
Smart e-commerce platforms combine the convenience of the digital world with the individual expression provided by fashion, revolutionizing how people relate to clothing and accessories.
Are you interested in learning more? Then, read on and discover the essential steps of how to start an online fashion store and understand its significance in achieving success in the digital realm.
We hope you enjoy!
How to start an online fashion store: key considerations
The creation of an online fashion e-commerce involves a series of important aspects to ensure the success of your online business.
See some crucial factors to take into account:
Business planning
Define your unique value proposition and identify your target audience. Conduct market research to understand the competition and current fashion market trends.
Additionally, develop a solid business plan that includes goals, marketing strategies, cash flow, and financial projections related to how to start an online fashion store.
Learn more: Uncover the benefits of fashion trend forecasting for your clothing business
Product selection
Carefully choose the products you want to sell, considering demand, quality, and market trends related to how to start an online fashion store.
It's important to maintain a variety of styles, sizes, and categories to cater to the diverse preferences of customers interested in how to start an online fashion store.
Platform and technology
Select a suitable e-commerce platform that offers essential features for managing orders, inventory, and payments in an online fashion store business.
Ensure that your website is responsive, easy to navigate, and optimized for mobile devices, which are fundamental elements for how to start an online fashion store.
Design and user experience
Create an attractive and intuitive design that reflects your brand's aesthetic. Simplify product search, filtering, and website navigation, all of which contribute to the success of an online fashion store business.
Optimizing the checkout process helps minimize abandoned shopping carts in your online fashion store.
Photography and visual content
Present high-quality photos of the products from different angles and details.
It is also important to provide clear and concise information about each product, including descriptions, available sizes, materials, and care instructions.
Logistics
Establish an inventory management strategy to avoid product shortages or excess inventory. Additionally, choose a reliable logistics partner to handle packaging, shipping, and product delivery to customers.
Customer service
You can provide clear and efficient contact options for customer service.
Respond promptly to customer questions and concerns and maintain a high standard of service to build customer trust.

What is the cost of starting a fashion e-commerce business?
The costs to start a fashion e-commerce can vary significantly based on various factors, such as the scale of the business, geographic reach, product quality, technology choices, marketing strategies, and more.
It is recommended to create a detailed business plan, taking all these factors into account, to obtain a more accurate estimate of the initial and operational costs of your fashion e-commerce.
However, you can have a sense of it by considering some key costs:
E-commerce platform
Website development
Acquisition of raw materials and products
Inventory storage
Product photography
Content creation
Packaging and logistics
Digital marketing strategies
Collaborations with influencers
Customer service tools
Business registration
Domain and hosting fees
Fraud protection and cybersecurity
Costs related to returns and refunds.
Learn more: Boost your e-commerce store with a clothing virtual fitting room
After all, how to start an online fashion store business?
Setting up a fashion e-commerce requires planning, research, implementation, and strategic marketing.
Here are the key steps to create a successful online fashion store:
Choose a niche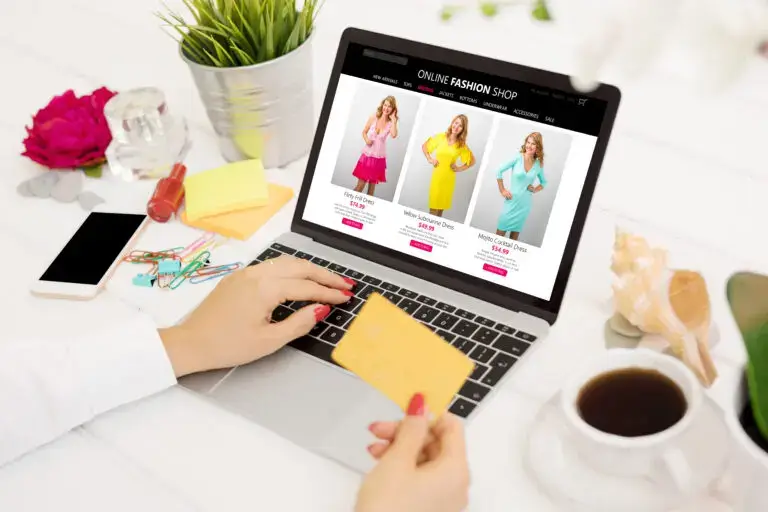 Identify a specific niche within the fashion market where you want to stand out. It could be sportswear, beachwear, casual fashion, children's fashion, and sustainable fashion, among others.
There are several options, so choose the one that aligns best with your goals.
Additionally, research the demand, competition, and trends in your chosen niche to ensure its viability and profitability.
Learn more: Boost your sales with an online lingerie store
Know your audience thoroughly
Conduct market research and target audience studies to understand the needs, preferences, and behaviors of your potential customers.
You can also create personas that represent your ideal customers, observing factors such as age, gender, interests, lifestyle, and more.
Learn more: Learn how to set up your plus-size fashion online business
Formalize your fashion business
Choose a name for your store and check the availability of the domain.
Legally register your business and comply with local regulations.
Select reliable suppliers
Research and establish partnerships with trustworthy suppliers who offer quality products. Negotiate favorable terms, prices, and payment conditions to ensure a healthy profit margin.
Invest in an e-commerce platform
Choose a suitable e-commerce platform for your business. Customize your store's design to reflect your brand's identity and provide an appealing experience for customers.
Learn more: 5 tips to enhance your women's fashion online store
List your products in the store
Take high-quality photos of your products from different angles and details. Write clear and attractive descriptions for each product, including information about sizes, materials, and care instructions.
Learn more: Discover 9 best practices for optimizing apparel inventory management
Pense em estratégias de marketing
Crie conteúdo relevante para o seu público, como blogs, vídeos e posts nas redes sociais. Você também pode e deve considerar a possibilidade de parcerias com influenciadores para alcançar um público mais amplo.
Leia mais: How to deliver a successful experience in your men's fashion online store
Main advantages of starting an online fashion store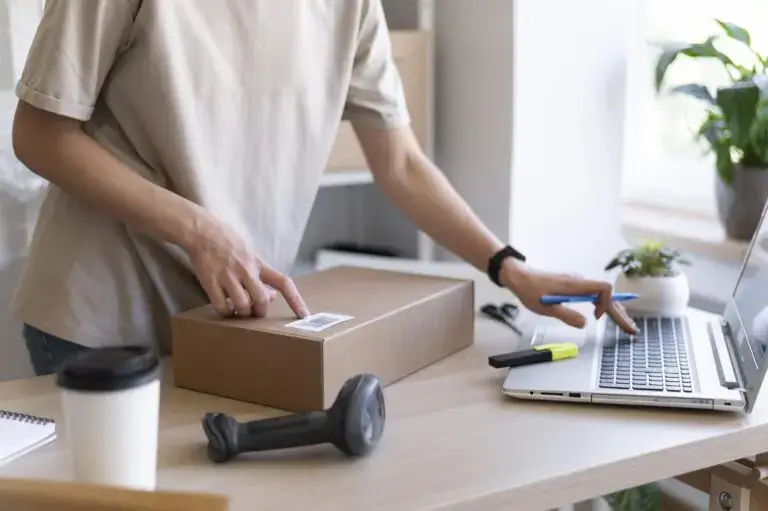 Starting an online fashion store offers several advantages that can be appealing to entrepreneurs looking to enter this highly competitive market.
Here are some advantages:
Global access
With an online fashion store, you can reach potential customers worldwide, breaking down geographical barriers and significantly expanding the reach of your business.
Reduced operating costs
Compared to a traditional physical store, an e-commerce business typically involves lower operating costs, such as rent, utility bills, and staff expenses. Understanding cost management is crucial in learning how to start an online fashion store.
Flexibility and convenience
Customers can shop for products at any time of day, any day of the week, providing them with the convenience of making purchases when it suits them.
Convenience is a key factor when figuring out how to start an online fashion store.
Wider product variety
An e-commerce store allows you to offer a wide variety of products without the physical space limitations that a brick-and-mortar store would have.
Streamlined management
Many administrative tasks can be automated in an e-commerce setup, including order processing, inventory management, and customer relations, simplifying day-to-day operations.
Rapid testing and iteration
You can quickly test new products, marketing strategies, and website features and make adjustments based on the results.
Incorporating these advantages into your strategy is essential for those interested in starting an online fashion store that thrives in the competitive fashion market.
Make your fashion e-commerce even more personalized with Shape-U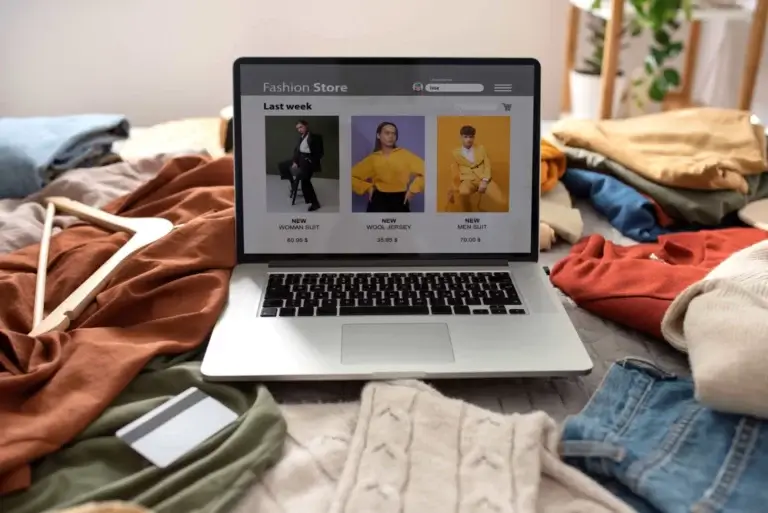 Shape-U revolutionizes the customer experience in the e-commerce universe, introducing an innovative approach that transcends conventional boundaries.
This system is more than just a platform: it's the key to a personalized and comfortable shopping journey that sets a new standard of excellence.
By providing personalized recommendations and insights into product comfort, Shape-U ensures that each purchase is a tailor-made experience to meet individual customer needs.
For entrepreneurs, Shape-U is a goldmine of valuable information.
Detailed metrics about the business and target audience illuminate less explored paths in marketing, offering profound insights that can be transformed into impactful strategies.
In a world where differentiation is essential, Shape-U stands out as a tool that not only adds value but also sets a new standard for e-commerce.
The revolution is here! Welcome to the future of e-commerce with Shape-U:
Conclusion
Understanding the business model is crucial for your company to navigate the paths of success.
That's why we invite you to download our e-book for free and discover all about fashion entrepreneurship. Get it now:
FAQ
What to consider when creating an online fashion store?
Consider niche selection, target audience research, business formalization, reliable suppliers, e-commerce platform choice, and effective product listings.
How much does it cost to start an online fashion store?
Costs vary based on business scale, location, product quality, technology, and marketing.
How to start an online fashion store?
Start with market research, create a plan, address legal matters, build your website, source products, and prioritize customer service.