Summary
Lingerie and underwear are essential items in the fashion industry
An online lingerie store offers cost-effective advantages and a broader customer base
Manage your fashion collection seamlessly with the Audaces360 multi-solution. Get the free trial now!
Operating an online lingerie store can be highly profitable, given the continual growth of this sector, fueled by people's evolving fashion needs.
Increasingly, customers prioritize the comfort and quality of their undergarments, fueling demand for premium products.
Furthermore, the market boasts diversity, encouraging customer segmentation and fostering brand loyalty.
In this guide, you'll discover how to invest in an underwear e-commerce venture, outlining the essential requirements and initial costs involved.
Happy reading!
Why invest in an online lingerie store?
Investing in an e-commerce platform specializing in intimate fashion can be a profitable and strategic choice for various reasons.
Primarily, the demand for lingerie remains relatively stable, regardless of economic or seasonal fluctuations, rendering this business less vulnerable to external threats.
Furthermore, the underwear market has a diverse range of products catering to various age groups, sizes, and styles.
This enables you to segment your target audience effectively and offer a wide array of products to meet the specific needs of each public.
Once customers discover an intimate fashion brand or store that consistently delivers high-quality products, they tend to develop brand loyalty and frequently make repeat purchases.
The growing popularity of e-commerce platforms in recent years has instilled a sense of security in online shopping. An online lingerie store can leverage this trend to reach a broad customer base.
Also, the relatively compact size and lightweight nature of underwear items streamline the logistics and product shipment process, enhancing operational efficiency.
Learn more:  Boost your e-commerce store with a clothing virtual fitting room

How much does it cost to establish an online lingerie store?
The cost of launching an underwear e-commerce venture can fluctuate depending on several key factors, including the business's scale, operational scope, product variety, and the extent of website customization required.
You must bear in mind that ongoing e-commerce maintenance expenses, such as hosting fees, website updates, continuous marketing efforts, and inventory replenishment, should also be factored into your financial planning.
Before embarking on it, it's crucial to create a comprehensive business plan that assesses all the associated costs.
This will ensure that you have sufficient capital to cover the initial expenditure.
To help you get started, familiarize yourself with the primary cost components you should consider for launching your underwear e-commerce business:
E-commerce platform
Website development
Design and branding
Product photography
Initial inventory
Logistics and shipping
Marketing and advertising
Customer service
Learn more: Discover how immersive fashion can benefit your apparel business
How does the online lingerie store market operate?
The functioning of lingerie e-commerce is largely analogous to that of other online stores, albeit with certain distinctive features.
Here's an overview of how it operates:
E-commerce platform
Your online lingerie store is hosted on an e-commerce platform. It's crucial to select the one that aligns best with your current business requirements.
Product catalog
Your e-commerce site should offer a comprehensive catalog of intimate fashion products available for purchase.
Each product should have its dedicated page containing images, specifications, sizing options, color choices, and other pertinent details.
Learn more: Learn how to make a fashion product catalog in 4 steps
Order processing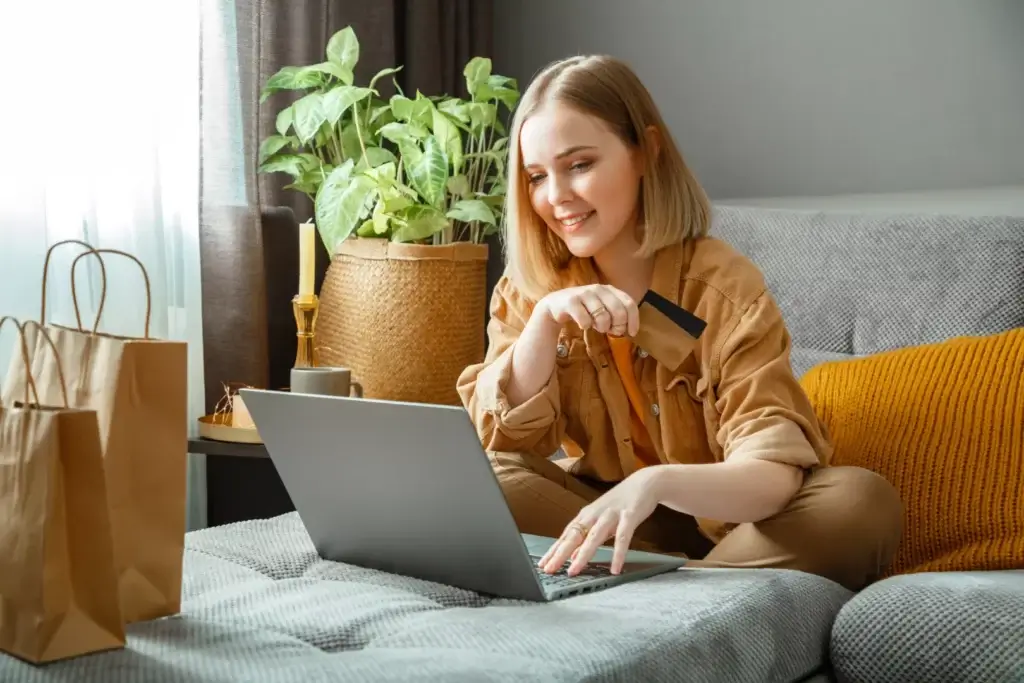 When a customer places an order, e-commerce systems must efficiently handle the transaction.
This includes real-time inventory management to prevent selling out-of-stock items and promptly updating the order status so customers can track its progress.
Payments and security
Ensuring the security of financial transactions is paramount. Well-established e-commerce platforms employ secure protocols to safeguard customers' payment information.
Additionally, providing a range of payment options, such as credit cards, debit cards, and bank transfers, is essential to accommodate diverse customer preferences.
Logistics and delivery
An effective logistics system is crucial for underwear e-commerce businesses to process orders, securely package products, and deliver them punctually.
Some stores may establish partnerships with carriers to streamline this process, ensuring efficient and reliable delivery services, for example.
Learn more: Get to know what GTIN is and its importance for the clothing industry
Exchange and returns policy
Having a transparent policy for exchanges and returns is paramount, whether it involves swapping an item for a different size or accepting returns due to customer dissatisfaction.
Such a policy not only ensures customer satisfaction but also contributes to maintaining a favorable reputation for your business.
Customer service
Delivering excellent customer service is key. This encompasses promptly addressing customer inquiries, offering support throughout the purchase process, and effectively resolving any post-sale issues that may arise.
Data analysis
To improve your strategy and boost the overall performance of your e-commerce, thorough data analysis is essential.
This includes evaluating key metrics like sales figures, conversion rates, and cart abandonment rates, among others.
Such analysis yields valuable insights that empower you to make more informed decisions for your business.
A step-by-step guide to planning your online lingerie store
The digital market is highly competitive, but with a well-defined strategy and customer-centric approach, you can establish a successful e-commerce venture for underwear.
Here's how:
Identify your target audience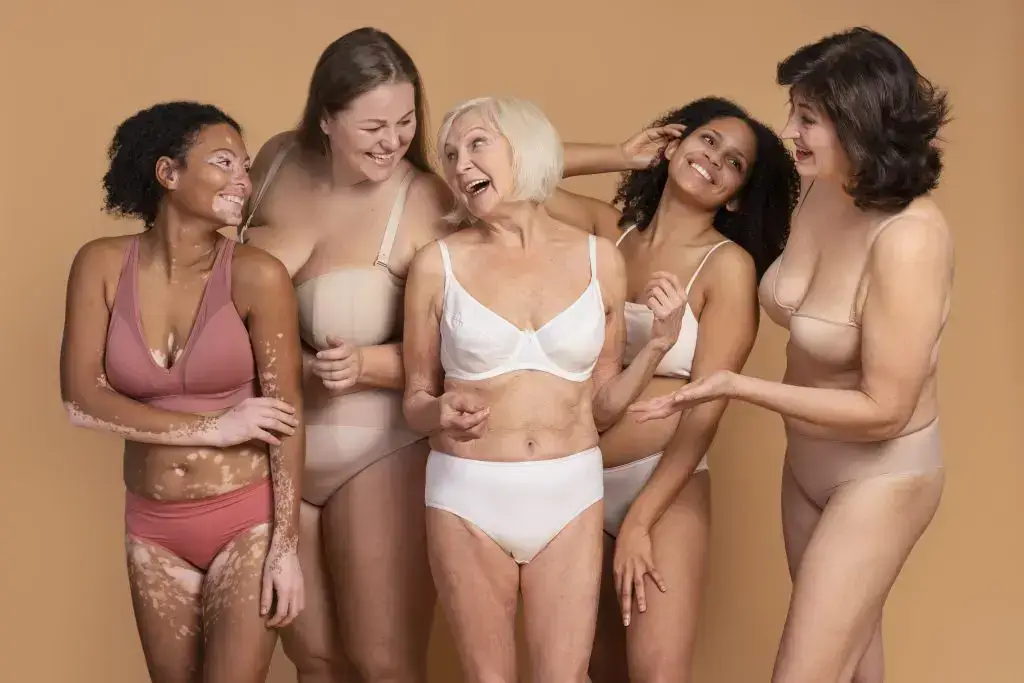 Conduct thorough market research to pinpoint the demographic you aim to reach with your underwear e-commerce.
Consider factors such as age, gender, style preferences, and pain points.
Analyze consumer behavior related to underwear products in the digital realm, including their purchasing habits and frequented websites and social networks.
Learn more: 5 tips on how to sell lingerie and boost your business success
Brand positioning
Reflect on how you want your store to be perceived by customers and the values and messages you wish to convey.
Identify the unique attributes that differentiate your brand from competitors and emphasize them in your marketing strategy.
Innovative product development
Research intimate fashion trends and technology innovations in the
Stay updated on intimate fashion trends and technological innovations within the industry. This knowledge will enable you to create products that cater to your audience's needs and desires.
Consider offering custom or distinctive items, such as sustainable and exceptionally comfortable underwear.
Create your e-commerce platform
Choose the e-commerce platform that aligns best with your business requirements. Take into account factors like functionality, ease of use, cost, and scalability.
Develop the layout and structure of your website with a primary focus on user experience, ensuring intuitive and speedy navigation.
Additionally, set up secure payment options, robust data security measures, and efficient inventory systems to manage your online store operations effectively.
Learn more: How can fashion brands boost their business with technology?
Digital channel promotion
Employ digital marketing strategies to enhance the visibility of your underwear e-commerce.
This encompasses leveraging social media, email marketing, SEO (search engine optimization), paid advertising, and other digital channels.
Additionally, contemplate collaborating with digital fashion influencers to expand your reach and establish credibility within your target audience.
Produce pertinent content such as styling tips, product reviews, and more to engage and inform your potential customers.
Learn more: Why augmented reality in fashion is a smart business move?
Elevate your online lingerie store with Shape-U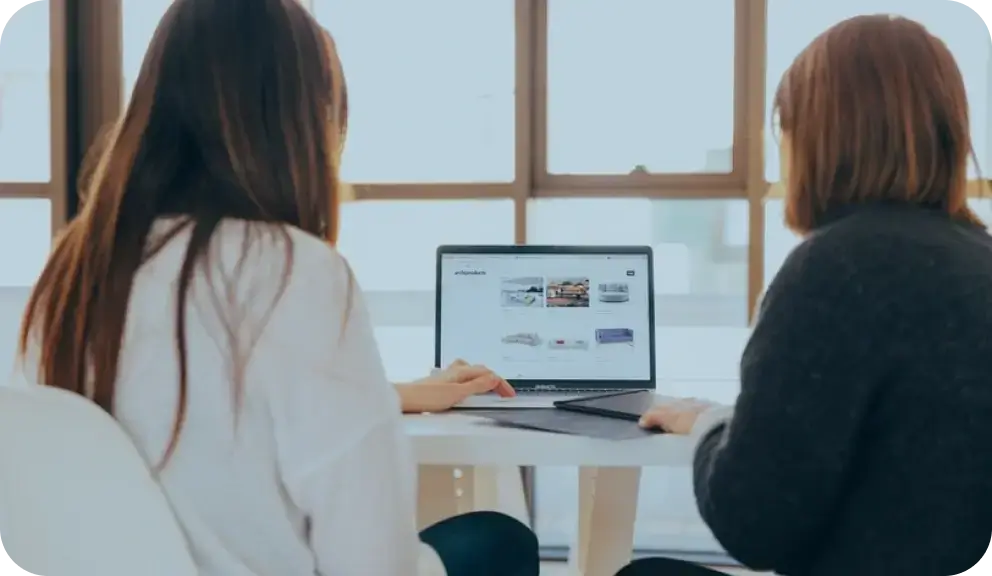 Shape-U is an innovative solution that enhances the customer experience in your e-commerce, offering a host of compelling advantages.
With just a few simple steps, Shape-U delivers personalized recommendations, enabling customers to swiftly discover precisely what they seek.
Moreover, the system provides comfort suggestions tailored to each client's preferences, ensuring that recommended products align with consumer expectations.
For entrepreneurs, Shape-U offers comprehensive metrics pertaining to your business and target audience.
This data empowers you to gain deeper insights into customer behavior, optimize your marketing strategies, and make well-informed decisions.
Shape-U's user-friendly management dashboard provides an intuitive experience for store administrators.
Its advanced functionality allows you to monitor the performance of your recommendations and adjust your strategy as needed.
Additionally, you can access detailed reports brimming with invaluable insights to further enhance the user experience.
Discover more about this powerful tool and learn how to leverage your presence in the fashion market with our free e-book containing 10 essential tips. Download it now!
FAQ
Why invest in an online lingerie store?
The demand for underwear remains stable, irrespective of economic or seasonal fluctuations, reducing susceptibility to threats.
How much does it cost to start an online lingerie store?
Costs vary based on business size, operational scale, product range, and website customization.
How does the digital underwear market operate?
Digital intimate fashion e-commerce functions similarly to other online stores, with some unique aspects.