Summary
Plus-size fashion online stores can foster inclusivity and diversity in the fashion industry
This type of e-commerce offers access to clothing not commonly found in physical stores
Streamline your collection management with Audaces360 multi-solution! Experience the free trial now!
Plus-size fashion is a genre that prioritizes stylish, comfortable, and fashionable options for individuals of all body types.
As awareness surrounding body diversity grows, the fashion industry has expanded its offerings in larger sizes.
E-commerce platforms have been quick to follow suit, with many online stores in this segment experiencing significant growth. However, there is still ample room for newcomers to thrive.
This article explores the significance of body diversity and how launching a plus-size fashion e-commerce venture can contribute to both inclusivity and profitability.
Enjoy your read!
Why invest in a plus-size fashion online venture?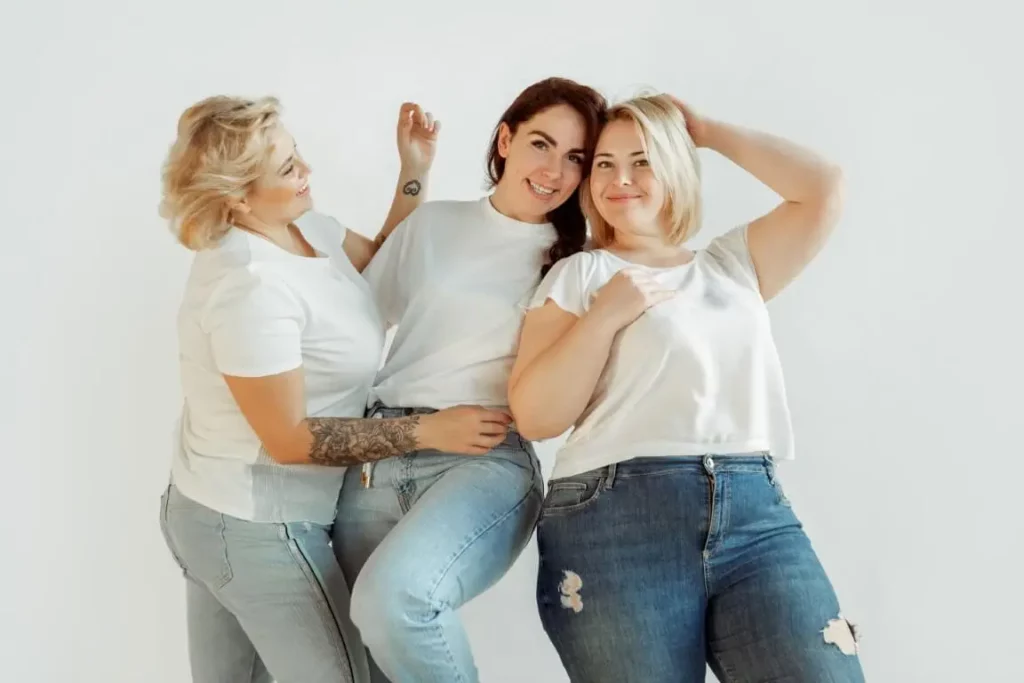 Plus-size fashion serves as a vital catalyst for promoting inclusivity and diversity within the fashion industry. It ensures that individuals of all sizes have access to clothing that boosts their confidence and self-esteem.
The plus-size fashion sector constitutes a substantial segment of the global fashion market, and there remains ample room for expansion since numerous brands have yet to adequately cater to this demographic.
By catering to the needs of a frequently underserved audience, you can cultivate a customer base that feels genuinely appreciated and connected to your brand.
In comparison to traditional fashion, the plus-size market often boasts less saturation, offering an opportunity to establish yourself as a leading authority in this niche.
Within the plus size fashion realm, customization of products and services is not only feasible but encouraged to meet the specific desires and needs of your customers.
As awareness regarding the significance of body acceptance and mental health continues to grow, the demand for plus size fashion that celebrates and embraces body diversity is on the rise.
Learn more: Why does fashion innovation drive the market? 7 trends to consider

What is the market potential of plus-size fashion online?
The market potential for plus-size fashion is substantial. In recent years, there has been a notable awareness regarding body diversity and the imperative inclusion of all body types within the fashion industry.
This heightened awareness has generated a significant demand for clothing tailored to the unique needs and preferences of the plus-size population.
Several compelling data points and factors underscore the vast potential of this market, including:
Market size
The plus-size fashion sector commands a significant share of the global fashion market.
Data reveals that the plus-size market boasts a billion-dollar valuation on a global scale and exhibits a consistent pattern of growth.
Rising demand
The quest for plus-size clothing has witnessed remarkable growth as an increasing number of individuals recognize the pivotal importance of representation and body acceptance.
This upsurge in demand has created opportunities for new brands and retailers to carve their niche within the market.
Inclusivity and representation.
Brands dedicated to plus-size fashion are reaping the rewards of their commitment to inclusivity and representation. They are forging deeper connections with their audiences and fostering vibrant communities centered around their brands.
Limited options
Despite the burgeoning market, a scarcity of plus-size fashion choices persists when juxtaposed with the more conventional fashion sector.
This inherent gap offers a golden opportunity for enterprising entrepreneurs and forward-thinking brands to bridge this divide.
The awareness
Growing numbers of people are becoming attuned to the significance of inclusive fashion.
They are actively seeking out brands that resonate with their values and champion body diversity, underscoring the immense potential for businesses aligned with these principles.
Global reach
The allure of plus-size fashion extends far beyond specific regions or nations; it boasts universal appeal. Consequently, there exists ample potential to expand your reach and cater to customers across diverse corners of the globe.
Niche opportunities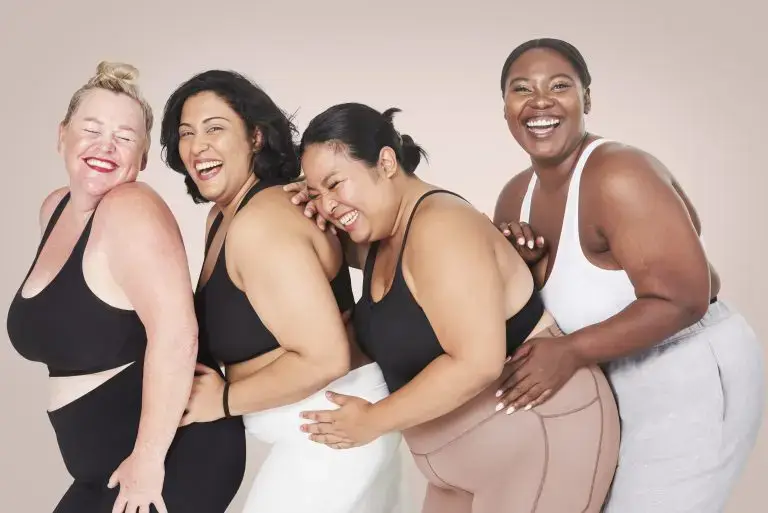 Within plus-size fashion, numerous niches and subcategories are ripe for exploration, including segments like plus-size beachwear, plus-size fitness fashion, and plus-size underwear, among others.
This multifaceted landscape underscores the vast and diverse market potential within plus-size fashion.
Nonetheless, it's essential to bear in mind that, like any business endeavor, achieving success hinges on a well-devised strategy, a deep understanding of your target audience, the delivery of high-quality products, and an effective marketing approach.
By demonstrating unwavering commitment and delivering products that cater to the needs of your customers, the plus-size fashion market is poised to continue its growth and evolution in the years to come.
Learn more: Explore the fashion future demands and anticipate what's next in the market
How to establish a plus-size fashion online store?
Launching and managing a plus-size fashion e-commerce venture necessitates meticulous planning and an unwavering focus on detail to ensure its prosperity.
Here are some critical steps and considerations for your plus-size fashion business:
Customer-centric approach
Prioritize the customer in every decision you make. It's essential to thoroughly comprehend the needs, preferences, and challenges faced by your plus-size audience.
This entails offering a wide range of size options, ensuring an intuitive website navigation experience, and delivering exceptional customer service.
Embrace representation
Champion diversity throughout your store. Incorporate plus-size models into your photo and video shoots, showcase a variety of body types in your marketing materials, and curate a product selection that caters to a broad spectrum of personal styles.
In addition to selling clothing, consider establishing a blog or dedicated section on your website where you discuss topics relevant to the plus-size community, such as self-esteem, inclusive fashion, and style tips.
Deliver exceptional customer experience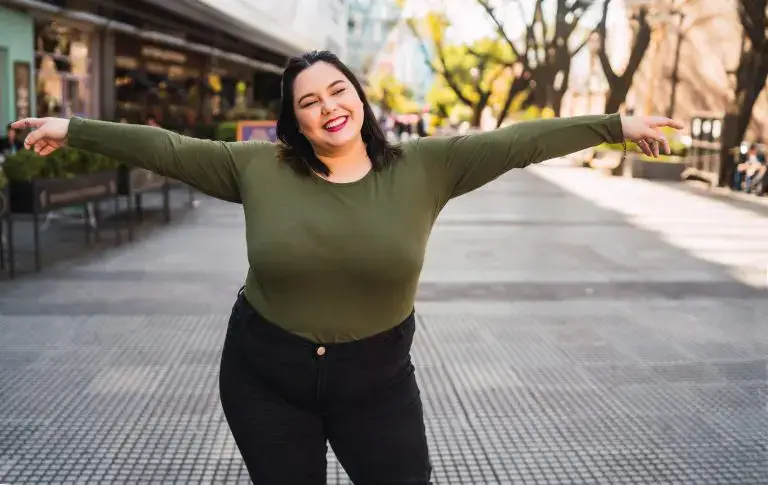 Ensure your website is user-friendly, providing easy navigation and clear product information, return and exchange policies, as well as secure payment options.
Make certain that your platform is responsive and functions seamlessly on both mobile and desktop devices.
Curate a good product selection
Thoughtfully curate the products you feature in your store. Focus on offering high-quality, comfortable items that align with the latest plus-size fashion trends.
Provide a diverse range of styles, spanning from casual wear to elegant pieces suitable for special occasions.
Invest in high-quality visual content
Elevate your plus-size fashion online sales with top-notch imagery. Consider hiring a professional photographer to capture compelling and authentic product photos featuring plus-size models.
Additionally, incorporate videos to showcase how the clothing moves and fits the body, bolstering customer confidence in their purchase decisions.
Provide a virtual fitting room
Offer your customers a virtual fitting room feature that enables them to try on clothes virtually before making a purchase.
This technology can be integrated through augmented reality tools or other software solutions, ensuring a heightened level convenience in the online shopping experience.
Learn more: Boost your e-commerce store with a clothing virtual fitting room
Boost your plus-size fashion online business with Shape-U
Shape-U is your answer to the sizing dilemma in e-commerce. In just three simple steps, customers can receive precise size recommendations tailored to their measurements and preferences.
Our innovative solution leverages individual measurements to ensure a comfortable and accurate fit. We offer a virtual fitting room that guides users through the measurement process, along with an automated measurement table to streamline the selection process.
Meet the power of Shape-U's data intelligence
Shape-U's data intelligence provides insights into your audience and top-selling products:
U-MANAGE: Take control of measurement tables effortlessly
U-ANALYZE: Correlate clothing specifications with customer profiles for strategic decision-making
U-CHOOSE: Personalize the shopping experience by factoring in comfort levels and size preferences
U-CLICK: Streamlines shopping as recommended sizes are automatically added to the cart
U-ASSISTED: Simplify the process of creating measurement tables for new products
U-EXPERIENCE: Offer your customers a user-friendly interface that allows them to save up to six profiles.
With Shape-U, your e-commerce venture will shine in the world of fashion. Don't miss out on this incredible opportunity to enhance your e-commerce business.
In the competitive world of plus-size fashion e-commerce, having a virtual fitting room can save you from costly returns and order cancellations.
Now that you have discovered how to propel your plus-size fashion online business, don't forget to explore our free e-book, brimming with more strategies to help you surpass your business goals:
FAQ
Why invest in plus-size fashion online?
By catering to an often overlooked audience, you can cultivate a loyal customer base that feels valued and connected to your brand. 
What's the market potential for plus-size fashion online?
The market potential for plus-size fashion is substantial, driven by increasing awareness of diversity and inclusivity in the fashion industry. 
How to start a plus-size fashion online business?
Prioritize the customer, embrace representation, ensure a great customer experience, curate top-quality products, utilize high-quality photos and videos, and offer a virtual fitting room for enhanced customer confidence.