01/07/2021
Lingerie: 21st century and the path to diversity
Undeniably, lingerie has gone through all possible forms and revolutions during the 20th Century to reach the concept we have today. However, what are the novelties and challenges facing lingerie in the 21st century?
Free of limits and shyness, lingerie now follows the path of diversity! Certainly empowerment, inclusion, and plurality are the new watchwords. But without losing sensuality.
Have you ever stopped to think about the impact of such small clothes? Keep reading this blog post to understand more about this subject.
Lingerie and empowerment
Lingerie was once synonymous with oppression and the objectification of women. There is definitely still much to discuss about the hypersexualization and the objectification of the female body.
However, the great movement of the 21st century is female empowerment, especially in the way of dressing. If you are not sure what female empowerment is all about, in summary let's say that it is a new collective perception that seeks to strengthen women's self-esteem, self-confidence, and self-image. The goal is to expand the space she occupies in society and also to contribute to improve the acceptance of her body, beyond the plastered standards of beauty.
However, what changes is, above all, the vision of oneself! And, in this way, instead of trying to please others, the woman tries to please herself.
In fact, Sandra Chayo, partner and marketing director of Hope Group, one of the most important names in the lingerie market in Brazil, says that "there is nothing better to empower a woman than beautiful lingerie".
My body is perfect
The 21st century also brought the great revolution of the plurality of bodies.
Dove is perhaps the most remembered brand when we think of campaigns to enhance the beauty of real bodies. But lingerie was not far behind. All over the world we have brands that exalt the beauty of the natural curves of women of all types.
Many of these brands, however, started with negative experiences. This is what Allyne Turano, partner and owner of the GG.rie brand, tells us. When she realized the difficulty of finding sexy underwear for plus size, she decided to change this situation by creating her own brand and spreading the right to be sexy in any body!
"The biggest secret of lingerie is this: to give women the feeling of 'wow, I'm beautiful, I'm attractive, I'm loved, and I'm what I want to be. It's much more than I'm going to look pretty for the crush. It's seeing beauty where the world says there isn't any."
In the same line of thinking comes the brand PARFAIT with headquarters in Los Angeles, CA. But the brand went beyond simply launching lingerie for various sizes and launched the #PerfectFigure or "Perfect Figure Ambassadors" campaign. In this campaign, whose motto is inclusion, women of all shapes and sizes of curves come together to show that all women are beautiful in their own way and all have the right to feel sexy. It is a great way to show representation in the media. Among its ambassadors are Tanesha Brown, known as Vitiligo Queen, and Tatiana Lee, a black, wheelchair-bound model.
Fall of the Angels and rise of the activists
Following the trend of female representation, perhaps the most striking fact is the replacement of Victoria's Secret "Angels" by empowered activists. "Angel" was the name given to the top models who represented the brand in its dazzling lingerie shows that, by the way, marked the 1990s and also the fantasy of many men.
The problem, however, was that, to be an "angel" you had to fit into an extremely strict standard of beauty: tall, thin, top model, and preferably with large breasts. In other words, Victoria's Secret was endorsing a highly toxic femininity.
The clichéd and dated standard almost cost the company its survival. In 2021, however, the brand woke up to the reality of the new times. The new face of the brand finally brings in women with social representation, such as Indian actress and businesswoman Priyanka Chopra Jones, Brazilian transgender model Valentina Sampaio, and the amazing soccer player Megan Rapinoe, who is a lesbian and activist for gender equality.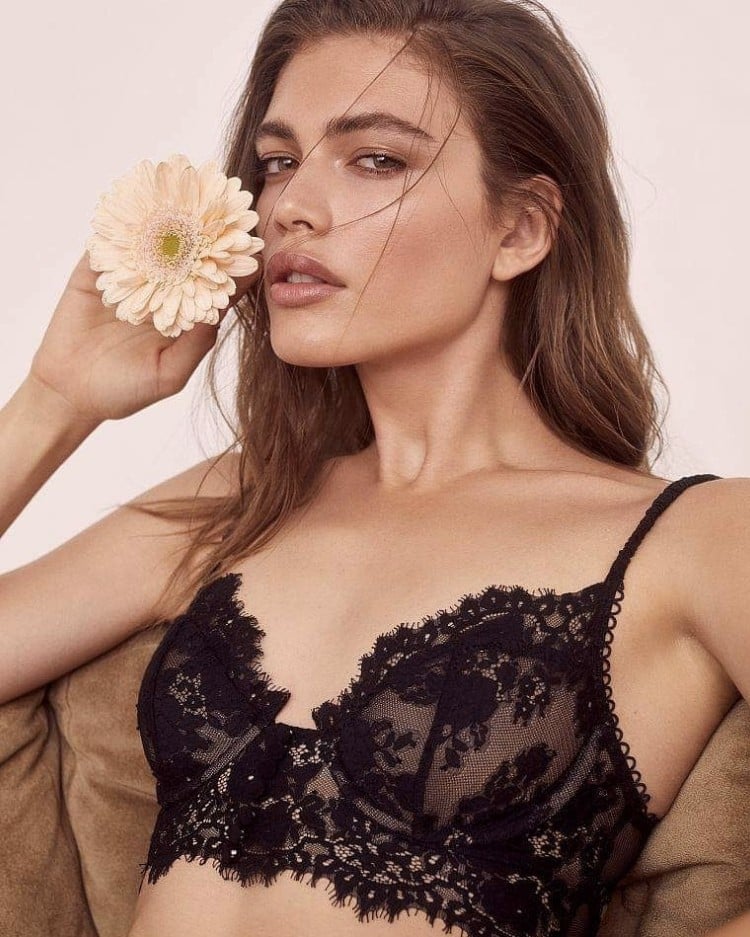 "When the world was changing, it took us a long time to respond," said Martin Waters, current CEO of Victoria's Secret "We needed to stop being what men want and be what women want."
No age to be sexy
Among all the transformations about representation and inclusion, one of the most important has been the visibility of older women.
Indeed, former Czech model Paulina Porizkova recently exposed the constant criticism she receives when posting her lingerie photos on social networks. Today, at the age of 55, she claims to be a victim of "elderlyophobia." Paulina says that there is a social standard that allows a woman after 40 to be beautiful and wonderful, but not sexy.
And it is precisely to break this taboo that Helena Schargel comes on the scene. Have you heard of her? Well, this woman decided to inspire thousands of other women over 60 to break the social invisibility. At 79 Helena created and launched a sexy lingerie collection for (considered) older women. And more: her daring did not stop there. She decided to be the model for her collection, and even imposed one condition: no retouching or photoshop! The big message? You can do it all! You have all the rights! You have one more life to live! And this life is beautiful and can be the best life of all!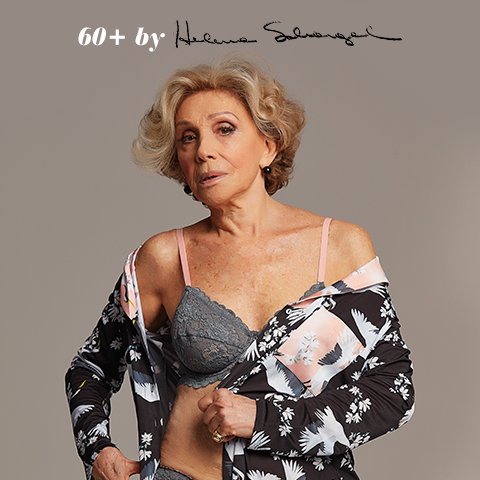 And, as a matter of curiosity, the world's oldest lingerie model is Dorrie Jacobson, who is 85 years old!
Farewell hypersexualization
In terms of empowerment, feminists, for example, have incorporated the concepts of positive body image, without objectification or hypersexualization also in lingerie. One of the exponents of this trend is Neon Moon, the world's first "feminist lingerie". The focus turns to comfortable design, with bamboo fabrics, soft bulges and no supportive hoops.

"I always wondered, if lingerie didn't have this sexualized context from the moment we got our first bra, would women be more daring in life? It's not all about looking sexy or satisfying men's gazes," says Hayat Rachi, founder of Neon Moon.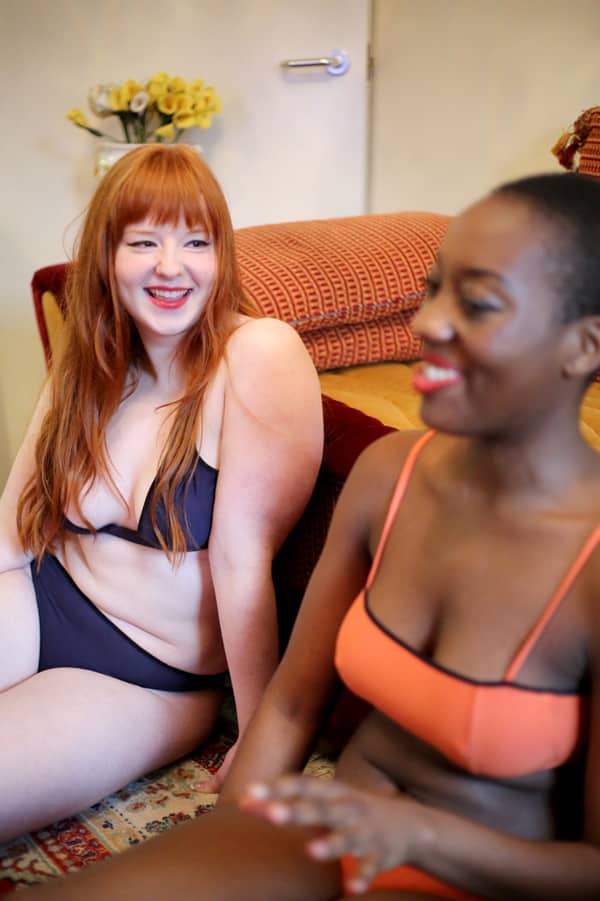 More than a matter of choice, a matter of gender
The 21st century also brings the sensitivity of talking openly about gender – and the opportunity to think lingerie specifically for this audience. If you thought of sexy lingerie, costumes, and fetishist lingerie, you are sorely mistaken! It is true that this is a very important niche that appeals to many people, regardless of gender. But that is not all! Here the question centers on also thinking about audience recognition. It is an important niche market, but it lacks representation.
Identity Plurality
In recent years we have also seen the discussion about the strict division between women's and men's underwear. The idea is not entirely new, since in the 1970s the unisex fashion boom emerged. But the concept is different now. It is not just to be something that fits both men and women, but to try to go beyond the gender nomenclature. Genderless or agender fashion emerges, which invites us to think about comfortable clothes that wear well regardless of who wears them. In other words, if you want it, why not? Brands that invest in this concept are, for example, KÖN Underwear, Play Out Apparel, and the Brazilian urbanwear brand Korova.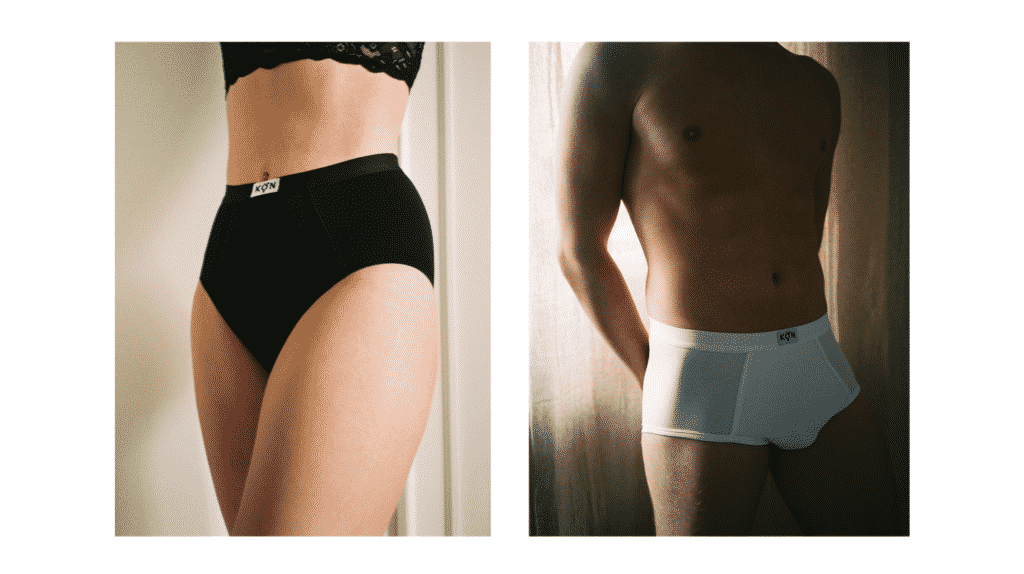 Technology in the service of freedom
Beyond behavior and style trends, the technological aspects of lingerie in the 21st century need to be mentioned. After all, technology seems to be the common denominator of all innovations in intimate fashion.
And since technology is the invisible part of your lingerie, you probably haven't even realized how important it is.
Functional lingerie
Technological advances are many, but possibly the most notable concerns fabrics. Today there are smart, soft, breathable synthetic fabrics with extra protection for women.
The Brazilian company 2Rios, for example, was a pioneer in bringing to its confections a fabric with permanent protection against fungus and bacteria. The models developed with this fabric can be used in post-operative and also postpartum periods, although they are also very indicated for women who want to be protected on a daily basis. This innovation, as explained by Paulo Roberto Fagundes, the company's owner, seeks to bring even more comfort and safety to women.
"Today's lingerie has to go beyond beauty. It has to be an ally of women's health. That is the broad vision of lingerie that we have at 2Rios."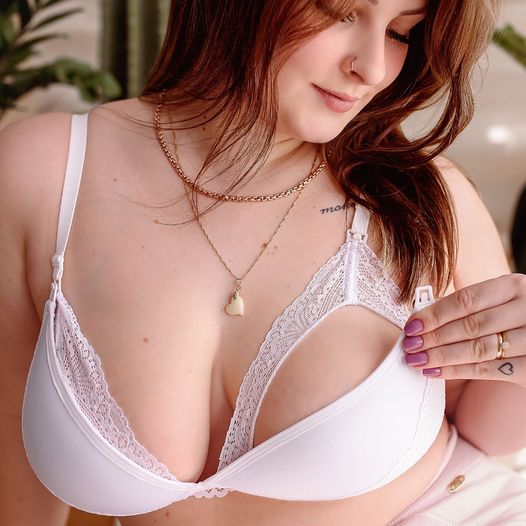 Technology is also present in the development of the pieces, allowing the creation of models that guarantee comfort, with perfect fit and that do not mark under the clothes.
As you can see, lingerie in the 21st century has brought independence and freedom. Choose your style and wear what you want. With a lot of respect, of course. Live and let live!
If you want to know more about Fashion, Design and Technology follow the Audaces blog or follow us on Linkedin.