Summary:
The fashion visual merchandising is the initial point of contact between your store and customers;
There are various tactics to create an eye-catching windows display, and we are going to show you the best ones;
Manage your fashion collection with Audaces Isa's Fashion PLM efficiently and craft remarkable showcases to maximize sales. Start your free trial of Audaces360 multi-solution today!

The fashion visual merchandising often serves as a customer's first introduction to your collection.
As many consumers are driven by visuals and emotions, a carefully crafted visual merchandising strategy can entice them to your products and brand.
Creating a show-stopping window requires time, effort, organization, and planning. You should have a clear concept in mind, as well as consider colors, lighting, and the items on display to ensure everything is in harmony. Explore below some tips on how to craft a captivating sales window and the benefits of investing in visual fashion merchandising.
Read on for more!
Why is organizing the window display so important? 
A carefully crafted window display is a surefire way to draw in passersby and entice them to step inside the store, generating multiple sales prospects and opportunities.
To better comprehend why a good fashion visual merchandising is essential, we share with you some key reasons below:
Boost sales
If your store is aesthetically pleasing and visually appealing, the likelihood of the right audience being drawn in to view the offerings is much higher. This can lead to customers entering the shop and purchasing more items than they initially had in mind.
Engagement with the public
Something different, attractive, that "gives you something to talk about", should always be part of your showcase.
Engaging campaigns can incite attention and more people can be interested in telling friends about your store. If your fashion visual merchandising is unique and provides something to discuss, it will be more likely to spur conversations and attract other potential customers.
In-stock pieces clearance
Your showcase can also be an opportunity to show pieces that have been sitting on the shelves for too long and reap the rewards.
You can sell these products for a lower price by running a promotion and disclosing the lower price or simply showing the discount percentage.
This makes your pieces in stock rotate again, reducing waste and boosting your business's revenue.
Enhanced brand visibility
In addition to customers recognizing the store more due to its window display, it is essential to increase the brand's visibility in the public eye. Utilizing social media can be an effective tool for achieving this goal!
10 tips for creating a stunning fashion visual merchandising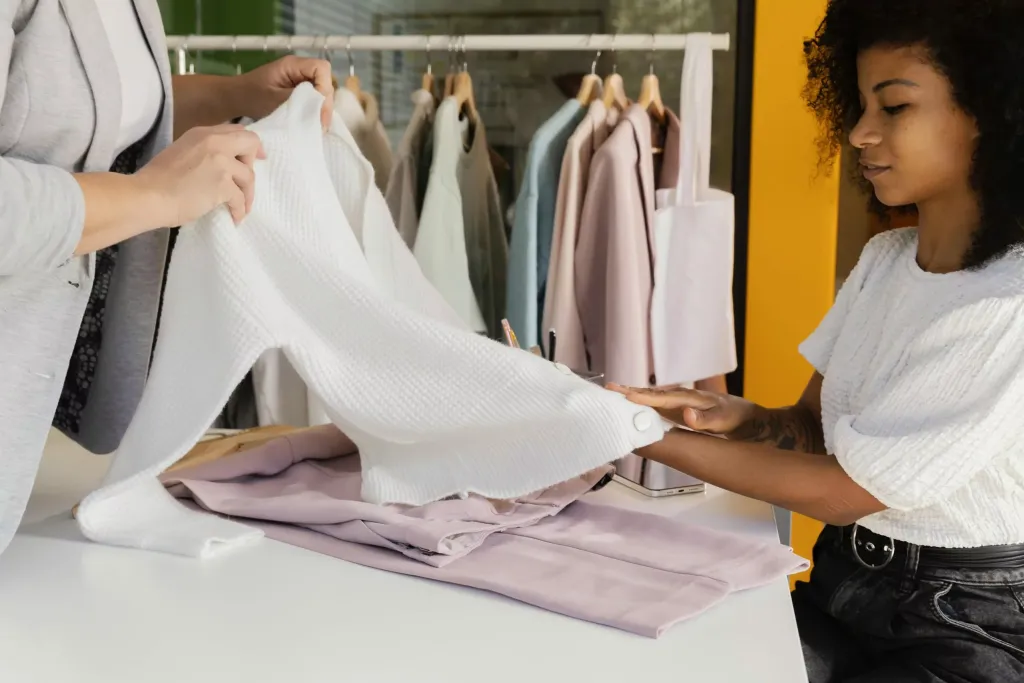 We already know that a well-assembled window display is essential for promoting your fashion collection, helping to increase the company's sales.
For this reason, we have listed some tips on how to work to set up a sales window.
Revamp your display by following these 10 guidelines for setting up a captivating fashion visual merchandising project.
1. Know your audience
One of the most important tips for setting up a superb showcase is recognizing your customers' profiles.
Acquire knowledge of their age, residence, and earnings, but also delve deeper by exploring their hobbies, preferred genres of music, and shopping tendencies.
This will help you in understanding your target market more profoundly, thus enabling you to recognize what is likely to pique their interest and what data you can leverage to provide them with the finest products.
Learn more: Learn 8 tips for a successful fashion photoshoot of your collection
2. Stay on top of trends
It is essential for a fashion store to stay abreast of the current market trends.
Keeping up with the latest trends will help make your fashion visual merchandising display more attractive.
Noticing what is popular in shop windows is a great way to draw in potential customers. Employ this practice regularly to maximize the impact of your establishment.
3. Invest in good lighting
Lighting makes all the difference to your showcase, having the power to highlight or hide details in the pieces displayed.
That's why investing in quality lighting is so important. Several types are available, each one with advantages for different purposes. Find out more about them below:
Yellow light: often used in malls or street stores and are only turned on at night;
Dichroic lamps: perfect for highlighting the colors of fabrics and objects in a composition;
White light: very intense, must be used to showcase a single item, as they bring out the finer details.
The positioning of your lighting should take into account the other elements in the window. If there are mannequins, the lights should be arranged from bottom to top.
However, if you are displaying accessories, the lighting can be focused on the side points or beneath the showcase.
4. Organize a schedule to renew the scenery
Fashion features two distinct seasons that dictate the changing of fashion collections: Fall/Winter and Spring/Summer. This is also reflected in window displays, but the impact doesn't stop there!
There are a variety of dates available for window renovation, and by adhering to them, you can easily alter your fashion visual merchandising regularly.
To do this, organize a schedule for refreshing your window displays to keep up with seasonal and special occasions. Designate key dates for the exchange of fashion collections, and also consider other significant events that you can use as inspiration for your displays.
Incorporate creative and unique elements that will make your store stand out and leave a lasting impression.
5. Define the purpose of each element showcased
It is essential to plan strategically when deciding what elements to display in your store window and the position of each object that will make up the space.
There is a rule of fashion visual merchandising that talks about the organization by grouping. It consists of positioning three elements in a balanced way.
The goal is to promote better composition, with three objects placed in view for anyone passing by.
Therefore, it is important to focus on an item at the top, one in the middle, and another at the bottom of the window.
Also, remember not to pack too many items – after all, less is more.
That means that a cluttered window might be too overwhelming and have a negative effect on potential customers.
So, be sure to create a beautiful, harmonious, and well-decorated showcase that catches the eye.
6. Tell a story through the fashion visual merchandising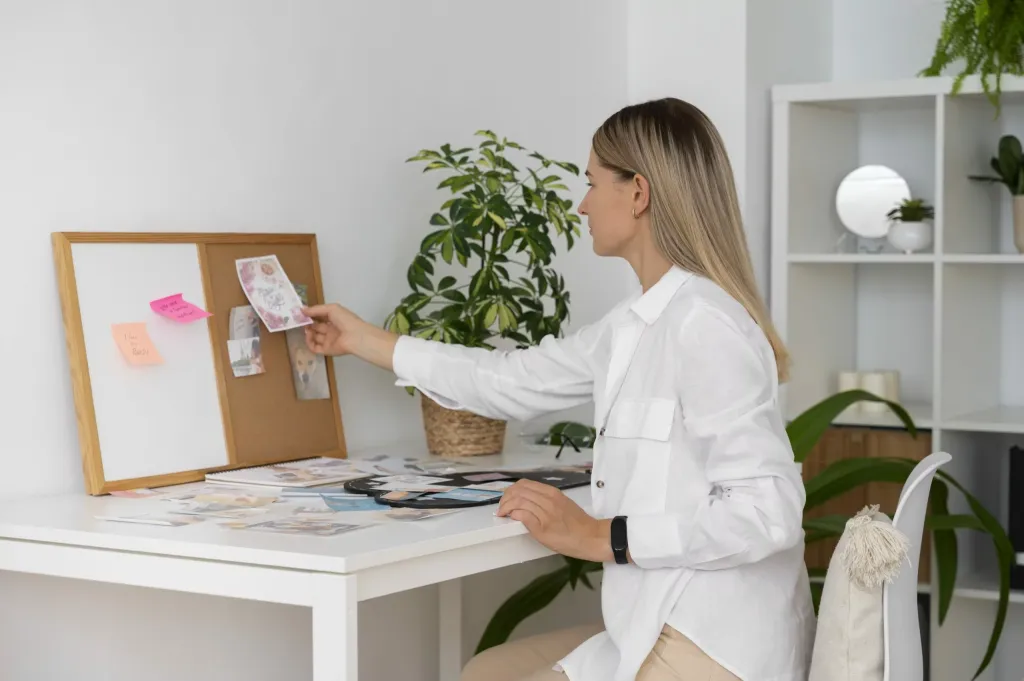 When viewing a shop window, customers must perceive the "storytelling" behind it and feel a connection with the true protagonist – themselves.
It is essential to understand what they like and wants to see in order to create a captivating story. With words, plays, music, and visuals, craft a narrative that speaks to the customer and sparks their interest.
7. Take advantage of commemorative dates
Having a calendar of commemorative dates is essential to keep up with the sales peaks in the market.
With this calendar, you can plan your actions and make the most of each one of these dates. Here are some important events to keep in mind to decorate your store:
City anniversary;
Regional festivities; 
Brand anniversary;
Collection launch by season;
Arrival of new season; 
Saint Patrick's Day;
Easter; 
International Women's Day;
Mother's Day; 
Valentine's Day ; 
International Rock Day;
Father's Day; 
Children's Day; 
Halloween; 
Christmas; 
New Year's Eve.
If there are any other dates relevant to your store, don't miss the opportunity to invest in a beautiful fashion visual merchandising display!
Learn more: Discover 20 must-have trends for your Fall/Winter fashion collection
8. Display pieces that are in stock
You can use your showcase to highlight the pieces in your store that are in stock.
This way, customers can quickly identify the items available in their size, making for a more satisfying shopping experience.
Showcasing the items that are in abundance will also help customers feel more confident about their purchase, as they know the item won't be out of stock.
Learn more: Uncover the benefits of fashion trend forecasting for your clothing business
9. Seek references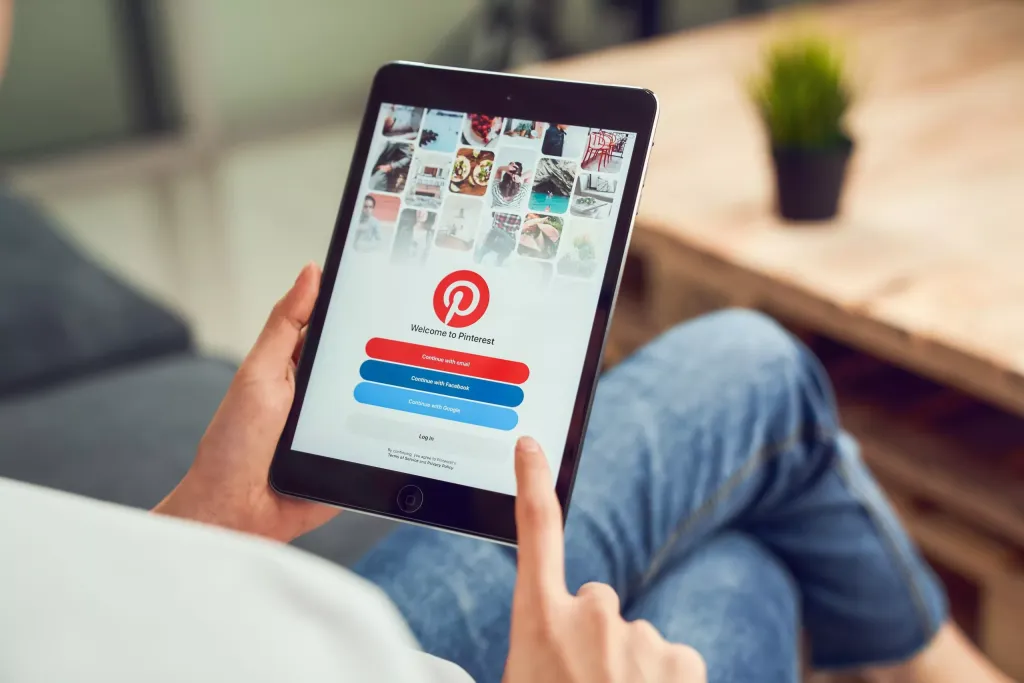 References are essential for any creative project, and developing a catchy window display requires plenty of them.
To find inspiring ideas for your own designs, don't limit yourself to just your niche of expertise.
Take a look at displays from a variety of sources – you never know where you might stumble upon a great concept. So let your creativity run wild!
10. Discover the PARC technique
PARC stands for Proximity, Alignment, Repetition, and Contrast: four principles to create a balanced, interesting, and harmonious environment.
The term is widely used in the design and can help anyone who wants to set up a superb display window as well.
When using the PARC technique to assemble your showcase, ensure similar elements are arranged in close proximity to one another.
Additionally, keep a sense of alignment within the display. Repetition is an important part of this technique. If your store is known for a certain color, incorporate this into your window assembly to create a pattern and reinforce the association with your brand.
And don't forget the contrast! Make use of complementary colors, varying object sizes, and a mix of different styles to create a visually captivating display and draw in your audience.
Where to look for references for amazing showcases? 
Looking for ideas and inspiration for incredible fashion visual merchandising? The social network Pinterest is a great source for finding scenarios, window displays, decor, handicrafts, and more.
All you have to do is search for the relevant keywords to find exactly what you need.
Alternatively, you can also explore international brand windows on other social networks and specialized websites. Keep your mind open to new possibilities and you'll be sure to find something inspiring!
What materials to use in fashion visual merchandising
When it comes to assembling a showcase, you have a wide range of materials to choose from.
Depending on your desired concept and the space you have to work with, you can opt for digital materials like LED panels, adhesive materials, and even mannequins to show off your looks.
No matter the materials you choose, your display window is sure to make a statement!
Plan window displays with the help of Audaces360 solutions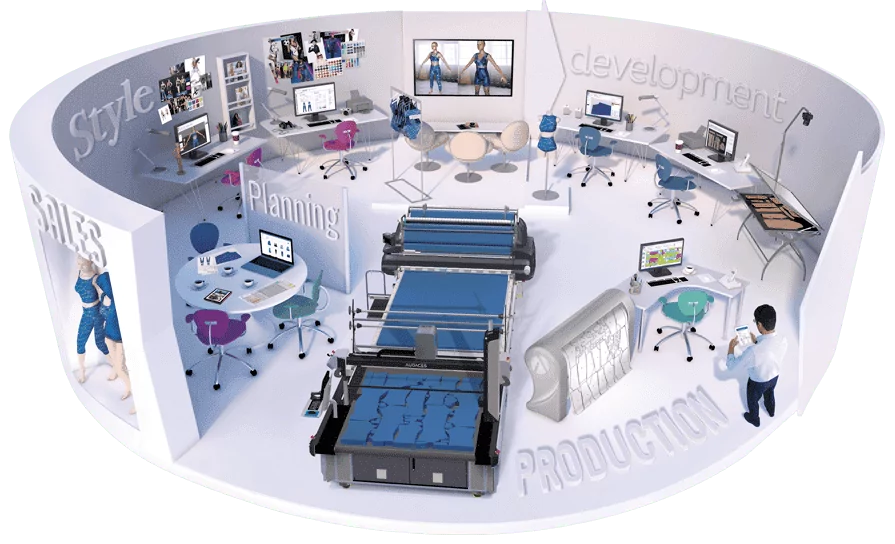 As the fashion industry continues to evolve and adopt more advanced technology, Audaces provides comprehensive solutions to help businesses maximize efficiency while reducing costs.
Our software is the perfect fit for companies looking to streamline processes such as creating fashion visual merchandising.
With Audaces, you'll get the best results while ensuring your business stays ahead of the competition:
Audaces360
Audaces360 is a powerful, multi-faceted solution that integrates the creative and productive stages of your fashion production.
With Audaces360, you can tackle the challenges in the fashion industry, setting yourself up for success from the very start of your collection.
The innovative Audaces technology boosts your clothing company's performance, adding convenience, optimizing time, and streamlining delivery.
Audaces Isa
Experience a new way of organizing your fashion collection showcase!
With Audaces Isa, you can manage the entire product life cycle in complete and technology-driven software.
In addition, you can make more accurate decisions with efficient scheduling, helping to ensure that your collection is launched on time.
Conclusion 
In conclusion, creating attractive fashion visual merchandising is a great way to draw your customers' attention to your store.
Investing in understanding your customers, learning the latest techniques, and telling stories about your brand is essential for sales success.
By doing so, your showcase will be unmissable and help you to increase your sales.
For more tips on how to leverage your fashion business, download our free e-book now! Inside, you'll find 10 strategies to give your business a boost:
FAQ
Why is organizing the store window so important?
Organizing the store window is essential for drawing in potential customers. A well-designed window display will attract people's attention, pique their interest and encourage them to enter the store, ultimately resulting in increased sales opportunities.
Where to find references for an amazing fashion visual merchandising?
There are plenty of sources available for inspiration when designing a window display. Pinterest is a great platform for finding creative ideas for decorations, crafts, and more. Additionally, take a look at international brand windows on social media and specialized websites to get an idea of what works.
What materials should I use to assemble my showcase?
The materials you should use for your window display will depend on the concept you want to create and the space you have available. Consider the design and the atmosphere you want to portray.