Summary:

Fashion weeks take place in the four corners of the world, offering insights into the latest trends from renowned and emerging labels.
By keeping an eye on the fashion weeks' schedule, designers can better understand the colors, fabrics, silhouettes, cuts, trims, and more that will be in style during the Fall/Winter 2023 season in the southern hemisphere.
Read on to find out how to incorporate the hottest fashion trends into your next collection!
What trends should be considered for your Fall/Winter 2023 collection?
In some countries from the southern hemisphere, such as Brazil, climates may not always be frigid during the winter season.
Therefore, it is essential to take heed of the changing trends and align them with weather-appropriate fashion choices.
To ensure your collection is up-to-date and in tune with your customer's needs, familiarize yourself with the upcoming trends for Fall/Winter 2023.
Here are a few key looks to watch:
1. Puffer jacket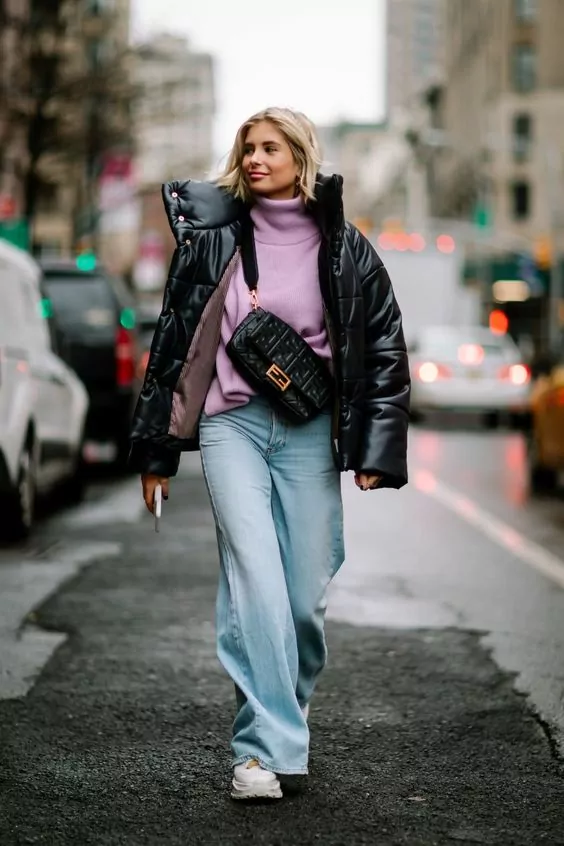 Puffer jackets were trending in 2022 and now they have returned to the forefront of fashion for Fall/Winter 2023, drawing inspiration from classic ski uniforms.
Perfect for colder climates, these garments are crafted from comfy and cozy materials that come in a variety of silhouettes, from cropped to oversized, to suit any style.
2. Mini length
When we think of the coldest season of the year, the first thing that comes to mind is clothing that offers complete coverage, correct?
However, this winter, with the return of mini-length apparel, you'll be encouraged to defy the frigid weather!
From skirts and shorts to dresses and blouses, these petite garments will keep you fashionably cozy even in the chilliest temperatures.
3. Prints
This season, you can brighten up even the coldest days with vivid prints!
Florals and other botanical motifs as well as geometric patterns, like checkers and their variations, will be hugely popular – perfect for inspiring your Fall/Winter launch.
Get creative and bring a splash of color to the season with your favorite prints!
4. Leather
This season, leather is making an iconic return to the fashion scene. From pants to jackets, you'll be seeing this classic fabric everywhere in 2023.
The difference this Fall/Winter is that you can expect to spot some fresh new takes on leather, such as wide-leg pants, trench coats, and other maxi-length pieces.
5. Tailoring
Tailoring is an essential element for your Fall/Winter 2023 collection.
This trend has been seen on fashion shows in bold, oversized garments and vibrant hues that are far from the ordinary.
6. Oversized  
This season, make a statement with oversized silhouettes.
This type of piece provides a super cool contrast with bright colors and floral prints.
From jackets to blazers to pants, opt for pieces that are larger than traditional cuts.
7. All  jeans
A Y2K comeback, "all-jeans" is a timeless fashion trend you should embrace for your Fall/Winter 2023 collection! This combination is sure to be daring and is perfect for creating a modern or vintage style depending on your preference.
To ensure your launch stands out, consider different or even monochromatic washes for a truly unique look.
Learn more: 4 top tips for a successful fashion collection launch
What colors should you include in your Fall/Winter collection?
This season, colors are more than just a fashion statement; they reflect the emotion of those who wear them.
Opt for colors that provide life to your looks, instead of the more muted tones.
So, this Fall/Winter, make a statement with your color choices. Try bolder tones, including pastels and earthy hues.
Learn a little more about the colors you will see in the coming months:
8. Blue
Klein blue is set to be the next must-have hue for the upcoming season.
This captivating shade has made several appearances in fashion shows, adding a vibrant energy to both casual outfits and eveningwear.
9. Red
Red is a color that is appearing in a variety of fabrics, such as leather, and in details such as zippers.
It is showcased in a range of hues, from bright and bold to deep and mysterious.
10. White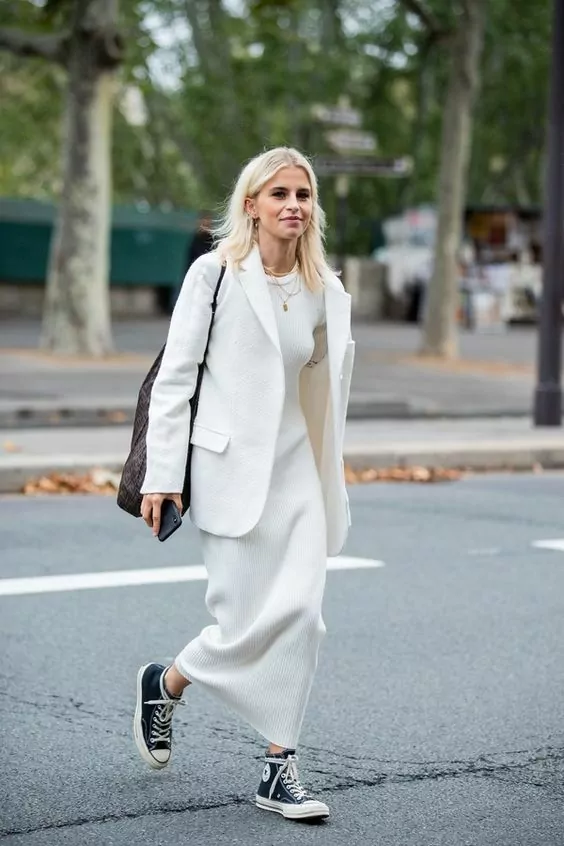 A not very common color for this season, white is emerging as a very sought-after hue this year.
From creamy tones to icy shades (off-white or ice-white), there's a variety of options to choose from to create a superb collection.
11. Orange
This a trend to keep watching! Luxury label Remain has placed an emphasis on orange, which has taken the forefront of their Spring/Summer fashion show and is now also appearing in Fall/Winter collections.
12. Green
Versace brought green to another fashion season. Your apparition will appear in a lighter tone, as is the color of the pear. This shade combines perfectly with pink for creating prints and composing looks, for example.
Versace ushered green to one more fashion season. The color will radiate in a softer hue, akin to that of a pear. This shade matches excellently with pink, creating delightful prints and looks.
13. Purple
Stylist Stella McCartney opted to introduce a new and captivating version of purple that we have come to expect from the latest fashion collections.
So, get ready to adorn your Fall/Winter launch with this mauve purple, a delicate pastel tone of the original color.
14. Brown
A widely used color in the coldest seasons of the year, brown, this time, was presented by Max Mara in a caramel shade.
This hue can be seamlessly paired with other earthy tones or complemented with bolder colors.
15. Pink
Valentino showcases an array of shades of pink and fuchsia-hued pieces for the season, including pants, jackets, dresses, and accessories.
16. Black
This is a winter classic, and the iconic Christian Dior fashion show presented several black pieces, affirming the hue as a trend that never goes out of fashion!
Learn more: How to choose the best clothing collection names
Fabrics that will be trending for your Fall/Winter fashion collection!
Now that you know the hottest colors and styles for this season, discover the fabrics that will be rocking this season.
Explore the textures that will bring your collection to life and take your designs to the next level:
17. Synthetic fur
As sustainability continues to rise as an agenda, many brands are opting out of using animal skins.
In place of these materials, synthetic fur is gaining traction for the upcoming Fall/Winter 2023 fashion season.
Not only does this fabric provide a more comfortable fit, but it also eliminates the use of animal products.
18. Feathers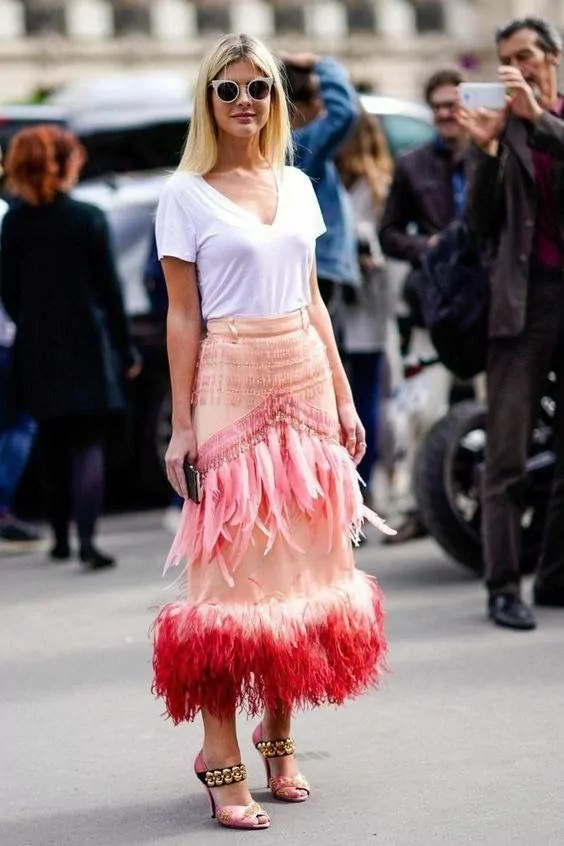 Party outfits are making a major splash on the runways! This trend is now being embraced in everyday attire, such as with the integration of feathers.
Paired with sequins, satin fabrics, and metallic details, feathers are super charming and offer a captivating and feminine air to items such as jeans, t-shirts, and cropped pieces.
19. Vinyl
Give your outfits a futuristic spin with vinyl fabric! Lightweight yet voluminous, this textured material adds a modern and laid-back edge to any look.
20. Glossy laminates
Forget the old maxim that winter clothes must be sober.
This season, bring some shimmer to your ensembles with metallic gold and silver laminates.
With these pieces, you can express yourself without abandoning a classic, sophisticated style.
21. Wool
Wool, a staple of winter wardrobes, is often seen in classic plaid patterns such as pied de poule, appearing in generous cuts and maxi sizes.
22. Knitting
Knitting is an essential inclusion in any Fall/Winter fashion collection. The new thing about this season is that it is taking a creative twist with geometric patterns.
Forget drab black-and-white hues; vibrant, two-tone color combinations are the ideal choices to enliven the looks.
23. Transparency
Transparency is a trend that is sure to keep you looking chic and sexy throughout the Fall/Winter season.
It was showcased on the runway for luxury powerhouse Fendi, highlighting its versatility for any look.
Used in an entire ensemble or simply a piece with lace appliqués or cutouts, transparency can give you a boost of glamour!
Learn more: How does technology in fashion impact the textile industry?
Create your Fall/Winter fashion collection with Audaces solutions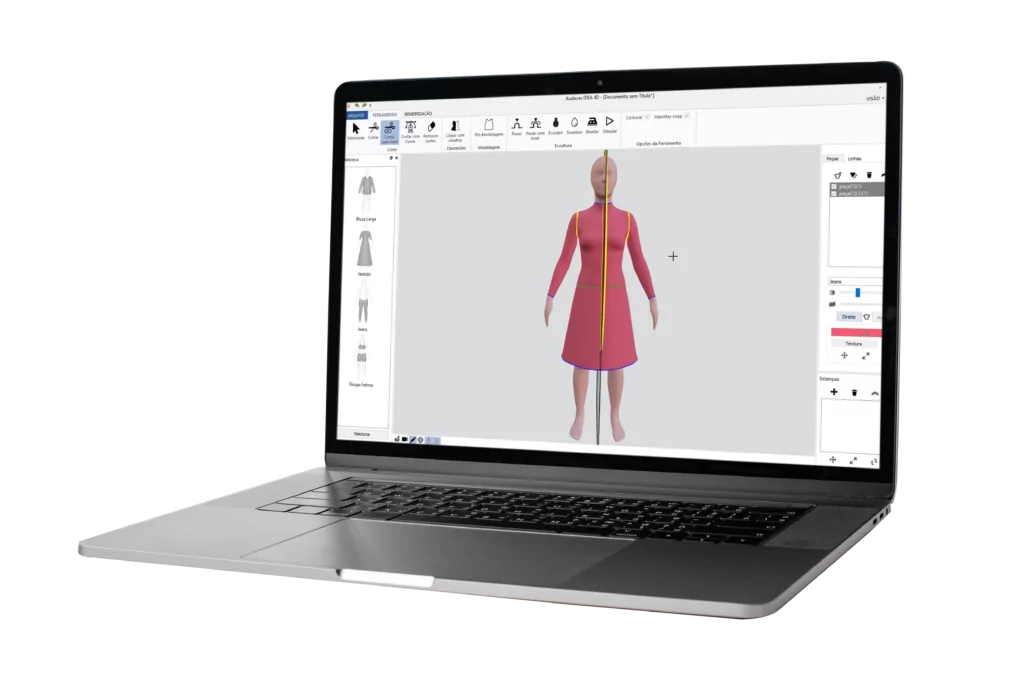 Enhance your fashion production by leveraging the power of Audaces technologies.
Our software programs will help you plan the Fall/Winter fashion collection with greater precision, considering the latest trends for 2023 season.
Learn how your business can benefit from it:
Audaces Idea
Audaces Idea provides increased agility and improved communication during the creative process.
This tool standardizes and streamlines processes, allowing you to view collections from all angles (360º) and test models, calculate costs, and integrate the development of technical drawings with the spec sheet.
Audaces Isa
Audaces Isa is a comprehensive, tech-savvy software solution that lets you manage the product life cycle and launch your fashion collection on schedule.
In addition, it enables you and your team to make more assertive decisions.
Audaces Fashion Studio
Audaces Fashion Studio allows you to create models in a 3D environment, saving time in sketch development.
Plus, it integrates the creation and production stages for a seamless workflow.
Conclusion  
To ensure your Fall/Winter fashion collection meets the expectations of your customers, it is essential to understand their tastes and how to incorporate the latest trends from international catwalks.
Audaces software can make the process easier. Download our free e-book now and discover how to create a stunning 3D fashion design virtually:
FAQ
What fashion trends should be considered for the Fall/Winter 2023 season?
Puffer jackets, mini skirts, printed garments, leather items, tailored pieces, oversized silhouettes, and "all-jeans" styles are a must-have for a successful Fall/Winter 2023 fashion collection.
Which colors must be included in a Fall/Winter fashion collection?
Incorporate shades of blue, white, pink, purple, brown, black, green, red, and orange into your outfits.
Which fabrics are predicted to be popular for Fall/Winter 2023?
Synthetic fur, feathers, vinyl, laminates, wool, knitting, and transparency/sheer materials are expected to be a hit!