Summary:
The clothing collection names express a concept and brings essence and singularity to the outfits;
If you lack the creativity to come up with a trendy name for your collection, we have some tips for you! Follow the guidelines in this blog post, and let your imagination run wild.
Create your clothing collection with Audaces Fashion Studio 100% digitally and straightforwardly. Get the free trial of Audaces360 multi-solution now!

Creating a fashion collection requires details that go far beyond the clothes. The name, for example, must be previously defined and accurately planned, as it reinforces the concept of the project.
First, you must know your target audience after all your collection is being developed for them. One thing to consider is that the clothing collection names can sometimes conquer the public even before the outfits are launched!
If you've already experienced creative block when choosing your clothing collection name, check out the tips we've prepared to help you!
Happy reading!
Why is it important to give your clothing collection a good name?
The clothing collection name should tell a story. It carries the whole concept behind the pieces during the period they are circulating. When done right, this definition brings more personality and uniqueness to your brand and products.
In addition to making communication more strategic, this process helps the public to associate the clothing collection name with your label.
Learn more: 4 top tips for a successful fashion collection launch
What to consider when choosing clothing collection's names?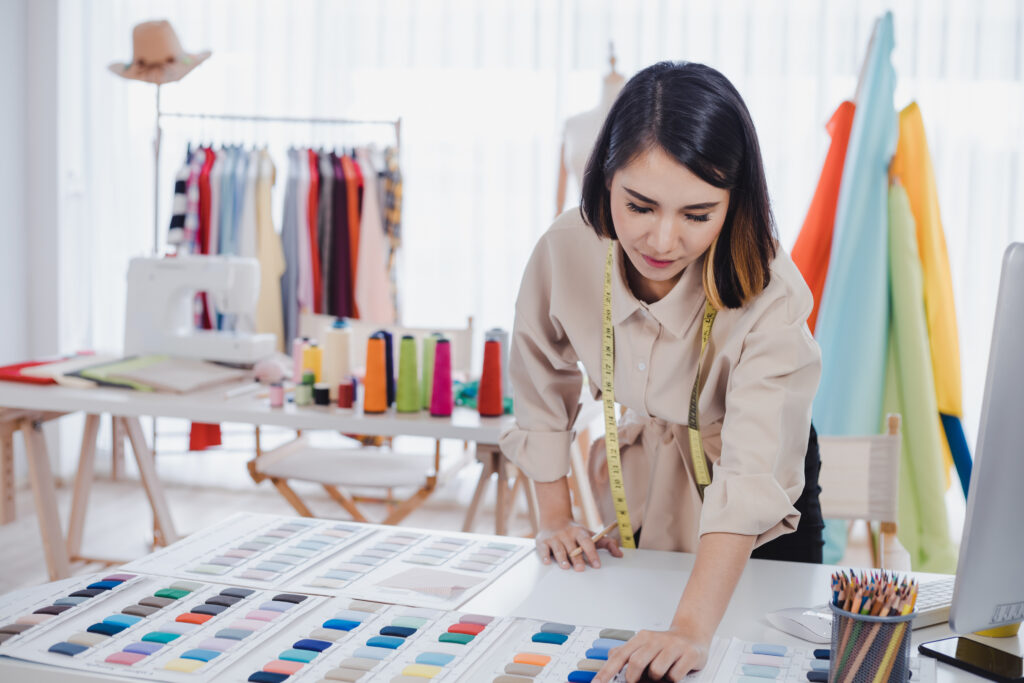 Some keys might help you select the best name for your clothing collection! Check them out below:
1. Research competitors' collection names
Surrounding yourself with good inspiration is very helpful in finding the perfect name for your project!
Look for other experiences in leading brands and collections names already existing and observe those you like the most – or not – and why.
By benchmarking and understanding why you like theme X or Y more, you can develop better ideas and original names for your collection.
2. Think about the theme of your collection
Now it's time to focus on a clothing collection name to call your own!
After all, who will use the outfits you're about to launch? In what season will they be released? In which locations or regions will the pieces be out? Think of other particularities about your creations – they will surely work as good clues to watch out for!
After answering these and other questions, you will be closer and closer to choosing the best name for your clothing collection launch.
3. Use the right tools in your favor
Brainstorming is essential for anyone wanting to stand out with a successful naming!
At this stage, you should already have the whole launch concept in mind. Now, all you have to do is write down all the words that relate to that topic.
You can get your team together to have everyone pitch ideas, saying what comes to mind when thinking about the collection without judgment – and documenting all! At the end of this process, a name that pleases the majority and brings relevance to the clothing collection will pop up!
Besides brainstorming, another tool of great value is mind maps.
There are virtual platforms that do all the work. The only thing that depends on you is to write down a bunch of words that define the clothing collection.
The mind map will connect one word to another, forming catchphrases for you to use in the launch campaign. You can even join words together, creating a new one.
Gentle reminder: Have some fun while doing it!
4. Let your creativity out to play
The clothing collection names can directly impact your sales, driving your brand's revenue growth. For this matter, originality is key!
Run away from clichés and look for synonyms of words already used, if necessary.
Be inventive! Bring humor and elements that generate identification with your audience. Keep in mind you (and your creations) are one of a kind.
Learn more: What is virtual fashion design and why use it in your clothing business?
Where to find inspiration to create clothing collection names?
Fashion shows and brands
Follow brands established in the market. They can be significant references for creating a powerful name for your next clothing collection.
International fashion shows are also a creativity boost – get inspired by the concepts, themes, and trends to find a striking name for your project. Be attentive, stay curious and nail it!
Movies, tv-series and reality shows
Movies, series, soap operas, and tv shows can be sources of inspiration – not only for designing new collections but also for creating their names.
Even the characters' names themselves can be triggers to produce your launch.
Magazines
Magazines, fashion editorials, and articles are common references for those who work in the clothing industry. In addition to inspiring names, they bring trends that can inspire the development of outfits.
Fashion blogs
Fashion blogs help you keep up with trends. While reading de posts, make sure to notice the keywords and top terms currently used so you can add them to the name of your fashion collection.
Social media
Use social networks to publicize your launch and find endless inspiration! Follow fashion influencers, stylists, and anyone else who catches your eye, based on your style. Make social networks your greatest allies in this process!

Read more: Learn how to create a perfect technical drawing for fashion
How can Audaces help you to organize your clothing collection?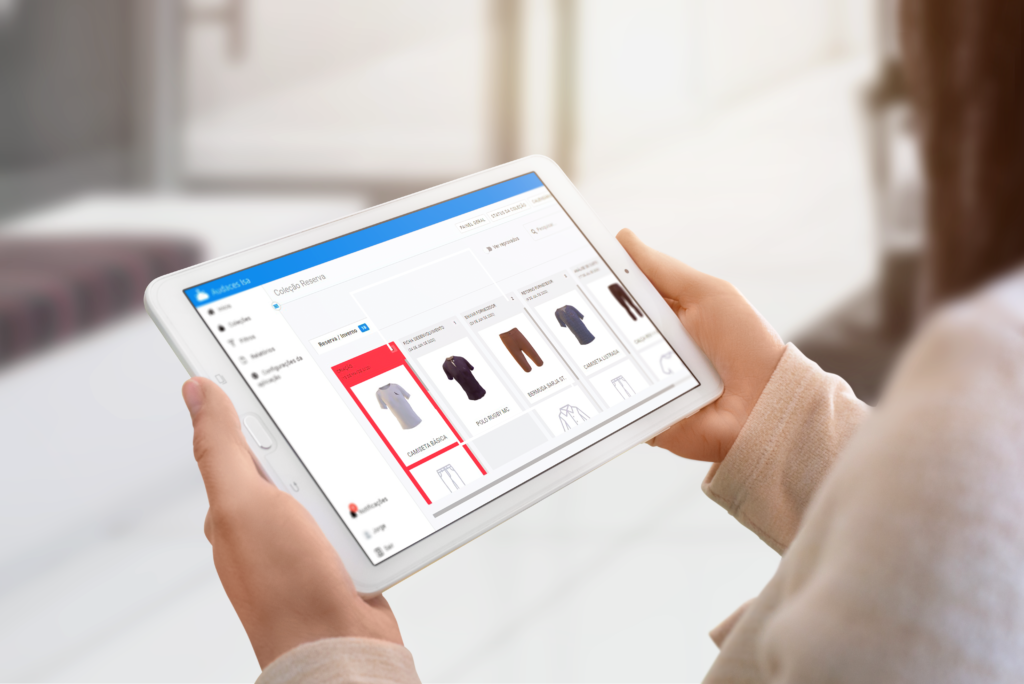 With Audaces, you can streamline your clothing collection management process. Go from creation to modeling with our complete Audaces360 multi-solution.
Get to know some Audaces tools that can help your business:
Audaces Isa
With Audaces Isa, you can manage, control, and organize all the stages of your collection production. Besides, you ensure each task will be delivered on the scheduled dates and make more assertive decisions – all in real-time.
Audaces Fashion Studio
The most specialized software in the world allows you to create and recreate models in a three-dimensional environment. With Audaces Fashion Studio, you optimize time and integrate the Creation and Production stages with the most complete 4.0 technology on the market.
As you can see, the clothing collection name is of utmost importance and must make sense to you and your customers. Therefore, study the market, know your target audience well and let your creativity bloom!
Do you want to know how to create collections more quickly, achieving the best results? Audaces can help you! Download our e-book for free and learn more about it: