Summary:
First things first: planning is essential for anyone who aims to launch a fashion collection;
Launching a big project like this takes great focus, strategy, and knowledge of your public's interests, so you can skyrocket your sales!
Why not start now? Create your fashion collection with Audaces Fashion Studio. Get the free trial of the Audaces360 multi-solution and get ready to succeed!

Creating and launching a fashion collection from scratch is hard work. There are several stages to get everything done – including expertise about trends, the right choice of fabrics, coming up with a new concept, lots of approval meetings, etc.
And one more thing to mention: a fashion collection launch must impact the customers, making them feel they need to purchase the items. It's exciting to launch a project that is shoppable immediately, after all!
It seems like there's a lot to do! But some tricks can help your collection launch run more smoothly.
Check them out next!
How to create a successful fashion collection launch?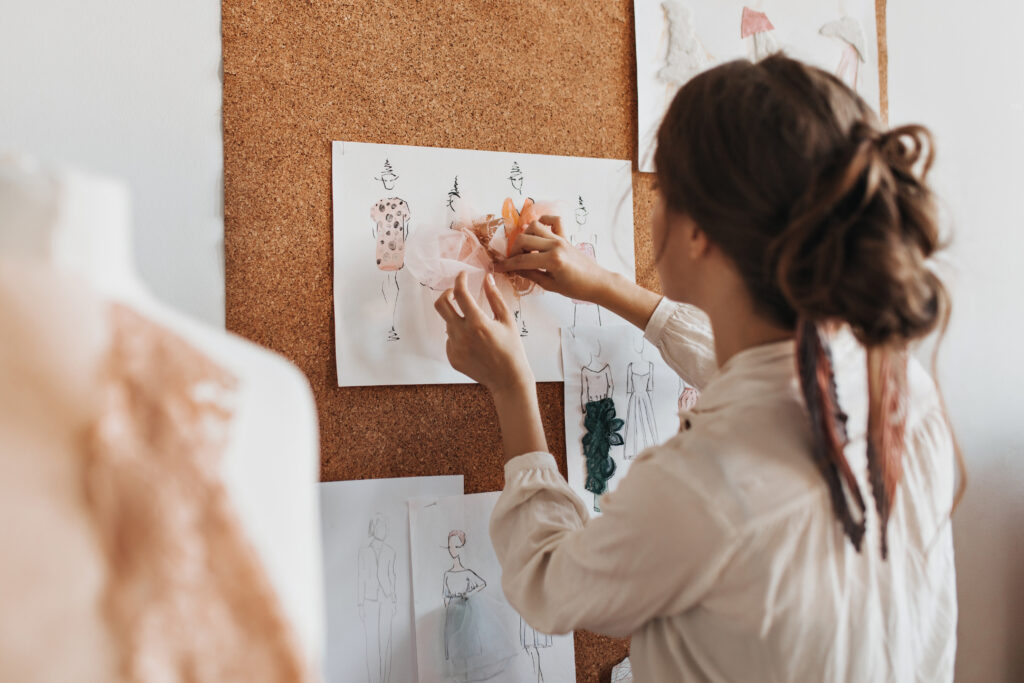 Planning is key for fashion businesses and helps avoid mistakes when launching a fashion collection.
To be in total control of your path for success, follow the tips below:
1. Create a schedule
Having a schedule in hand helps in the performance of all steps of the process. This way, you can separate the time and resources needed to execute each one of them. With estimated deadlines, everyone in the project can meet them without affecting the deliveries of other sectors.
To carry out a fashion collection launch schedule, you need to know the activities every professional will perform to assign responsibilities for the demands.
Hold planning meetings
Planning a fashion collection launch calls for organization, creativity, and insights! For this reason, everyone involved must know the tasks to be done – and when they are due.
Arranging meetings with the entire team is extremely important. This way, everyone can showcase their trends research and bring ideas based on the target audience.
List all steps
Nothing can be left behind, so you must list all activities that will be carried out during each stage of your fashion collection launch.
Even the ones you consider the silliest must be on paper – don't take documentation for granted! This way everything stays in order, as it should be.

Keep up with us! We've got some more hints on the way!
2. Define your target audience
It's fundamental to understand your target audience and define your persona. These elements will guide the entire creative process of the fashion collection.
By segmenting your audience, you get to know what they are looking for and how they behave, being able to dive deeper into the chosen theme for the collection.
As a result, this theme will not only lead the way for the creations but also provide opportunities to come up with capsule collections within the fashion collection itself.
Research market trends
Together with your team, hold meetings to research and discuss fashion trends around the world. This way, it's possible to jointly define what is worth taking as a reference for your collection – or not.
Observe what makes sense for your manufacturing and your audience. Seek inspiration in what you believe will work out, what your customers will enjoy, what might be a sales success at a particular time of the year, etc.

With the themes and sub-themes decided, it's time to define which type of clothing will be the core of the collection, and which fabrics and prints will be used, among other details. Take a deep breath, there is still a lot of work ahead!
3. Count on righteous suppliers
Reliable suppliers must be a priority for anyone who wants a successful fashion collection! They are an assurance you will be able to work with quality materials.
Before hiring a supplier, find out more about the company and establish a good relationship with those who will supply your input.
Given that, it's always important to keep them in close touch and monitor the delivery deadlines so that your fashion collection leaves the drawing board and wins the window shops and the customers' hearts!
4. Draw sketches
Sketches are a fundamental part of a fashion collection, as they carry all the details for the pieces' production.
The drawings must contain the measurements and all relevant information for clothing manufacturing, such as fabrics, textures, colors, prints, and trims used.
In the sketch, one visualizes the entire creative process of the collection – and it's also where it shows its singularity.
Read more: Learn about the processes involved in creating a fashion collection
What are the steps in fashion collection production?
Among the stages that are part of a new fashion collection production, we can list the:
Market analysis;
Studies of the target market and persona;
Fashion product mix;
Supplier selection;
Creation and style;
Prototyping;
Product development;
Marketing and Sales Strategy;
Collection management;
Commercialization;
Evaluation of results.
Learn more:  Designing clothes: 10 tips to create amazing looks
How many outfits should a fashion collection have?
Overall, a fashion collection must have at least 12 pieces; but this is not a rule.  It all depends on some factors, such as budget, target market, execution time, sales strategy, and so.
Another example is the capsule collections – the smaller ones, that commonly come with 8 pieces.
Learn more: How to create a perfect technical drawing for fashion
When to launch a fashion collection?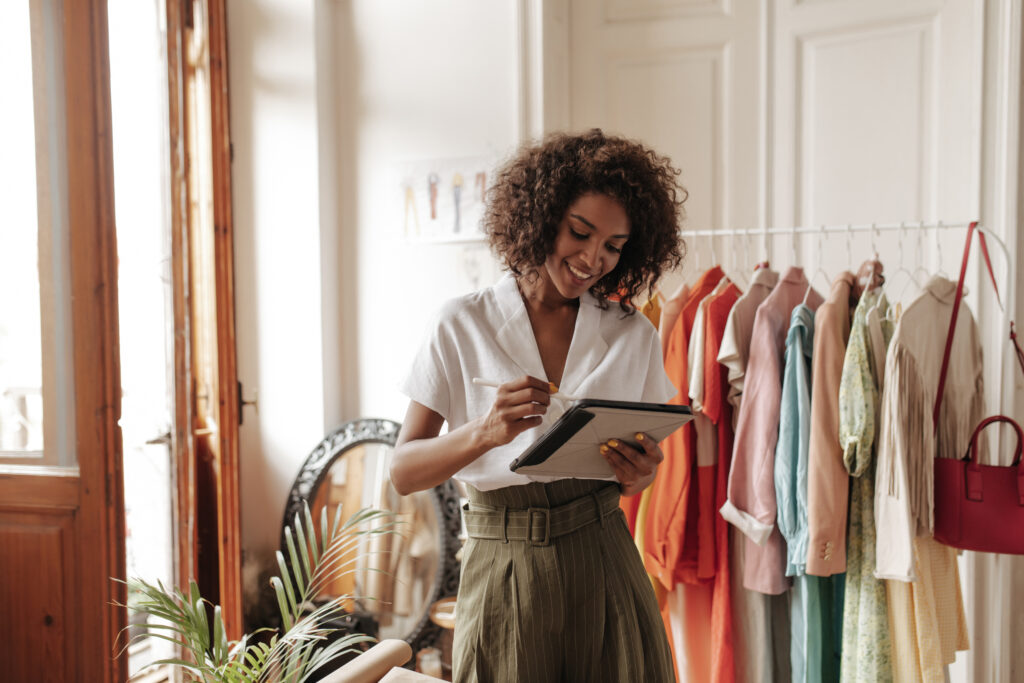 The notion of the seasonal collections was created by stylist Charles Worth, considered the "father of haute couture" and the inventor of the modern fashion system.
The fashion collections are divided into two seasons every year: Fall/Winter, usually released between January, and June, and Spring/Summer, which begins in July and runs through December (in the northern hemisphere).
In the southern hemisphere, the Fall/Winter season happens between March and May and the Spring/Summer goes from October to December.
How to prepare a fashion collection launch campaign?
The launch of a fashion collection is when the public finally gets to know the creations you have been working on for a long time. (And hopefully, fall in love with them!)
That's why having strategies to make your customers desire what you showcase is so important.
And we're here to help with that! Find out some ideas for organizing and promoting a powerful launch campaign:
1. Plan distinctive actions
Create an unforgettable shopping experience! This way you can influence your customers' decision-making.
But, before that, you need to understand who they are, where they are, and why they wear their clothes (or why they should do it!).
Once you have the answers to these questions, you'll be able to give your campaign a starting point, creating concrete actions for your fashion collection launch.
2. Invest in social media content
Be creative and use social media to promote your outfits with engaging photos and videos!
Social networks make big difference in successful launches, as they can leverage sales a lot. That's because on these channels you can instigate curiosity in the public, making them want to know more!
Teasers that offer little spoilers about what is coming up and fashion films are excellent options to boost a fashion campaign. This content must start being published at least a month before launch to build anticipation.
Using this strategy, you can create an emotional connection with those who already follow you and impact new potential customers.
3. Use spontaneous word-of-mouth strategies
Digital influencers can be one of the best ways to reach your audience. Find content creators and personalities your customers like to follow that fit in with your brand and generate content in your favor on social media.
In addition to working with influencers, another way to make your customers feel unique is to create a VIP list. 
 It activates the scarcity trigger and makes people relate to and want to belong to this group.
In this list, you can send complete information about the launch firsthand, besides invitations, promotions, discounts, giveaways, and such.
4. Produce good-quality photos
Taking pictures of products is one of the most important steps for a fashion collection launch.
The images must receive professional treatment, showing all the details of the items.
There's something else: in addition to representativeness in many aspects, real people wearing the outfits generate greater identification of people with the brand.
Streamline your fashion collection launch with Audaces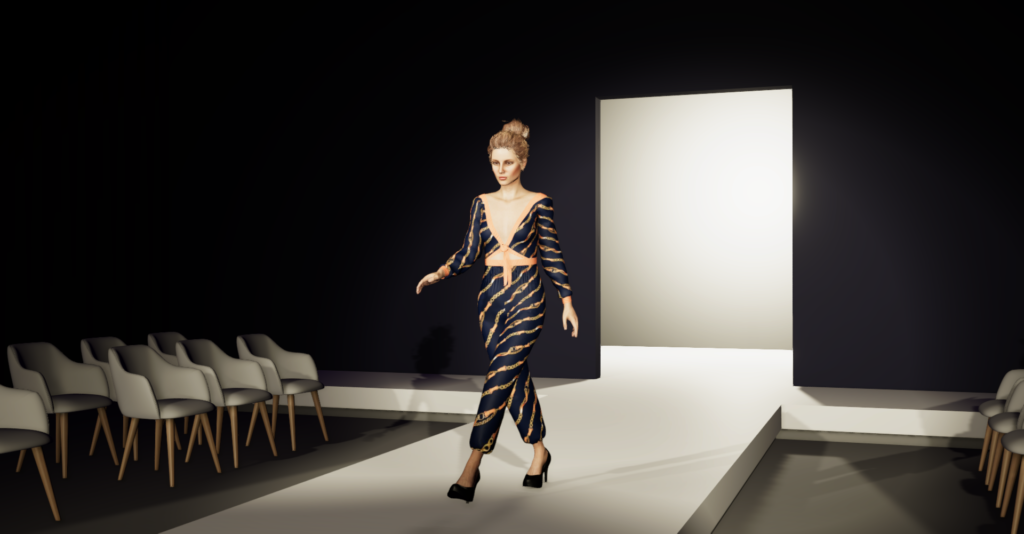 Software that automates and brings agility to your business is a wonderful ally for a fashion collection launch! See some solutions we have for you:
Audaces Isa
Audaces Isa helps manage the entire life cycle of the products and get everyone on your team on the same page!
With this tool, it's possible to manage, control and organize the whole technical part of the fashion collection, guarantee the execution of the schedules, and come up with assertive decision-making in real-time.
Audaces Fashion Studio
The most specialized software in the world,  Audaces Fashion Studio allows you to create and recreate models in real-time, due to virtual reality. 
With this solution, you can create and manage all the pieces in your collection, optimizing work and time. You can even try the outfits on hyper-realistic avatars on a virtual runway!
In addition, it's possible to integrate the creation and production stages with the most complete 4.0 technology for apparel.
Conclusion  
Launching a fashion collection takes numerous steps and details to arrange. However, you can innovate and make the most of them with our digital solutions, producing more quickly and heading straight to success!
We've prepared an e-book where you'll find out how Audaces can help you to enhance your fashion launch campaign. Download it now for free: