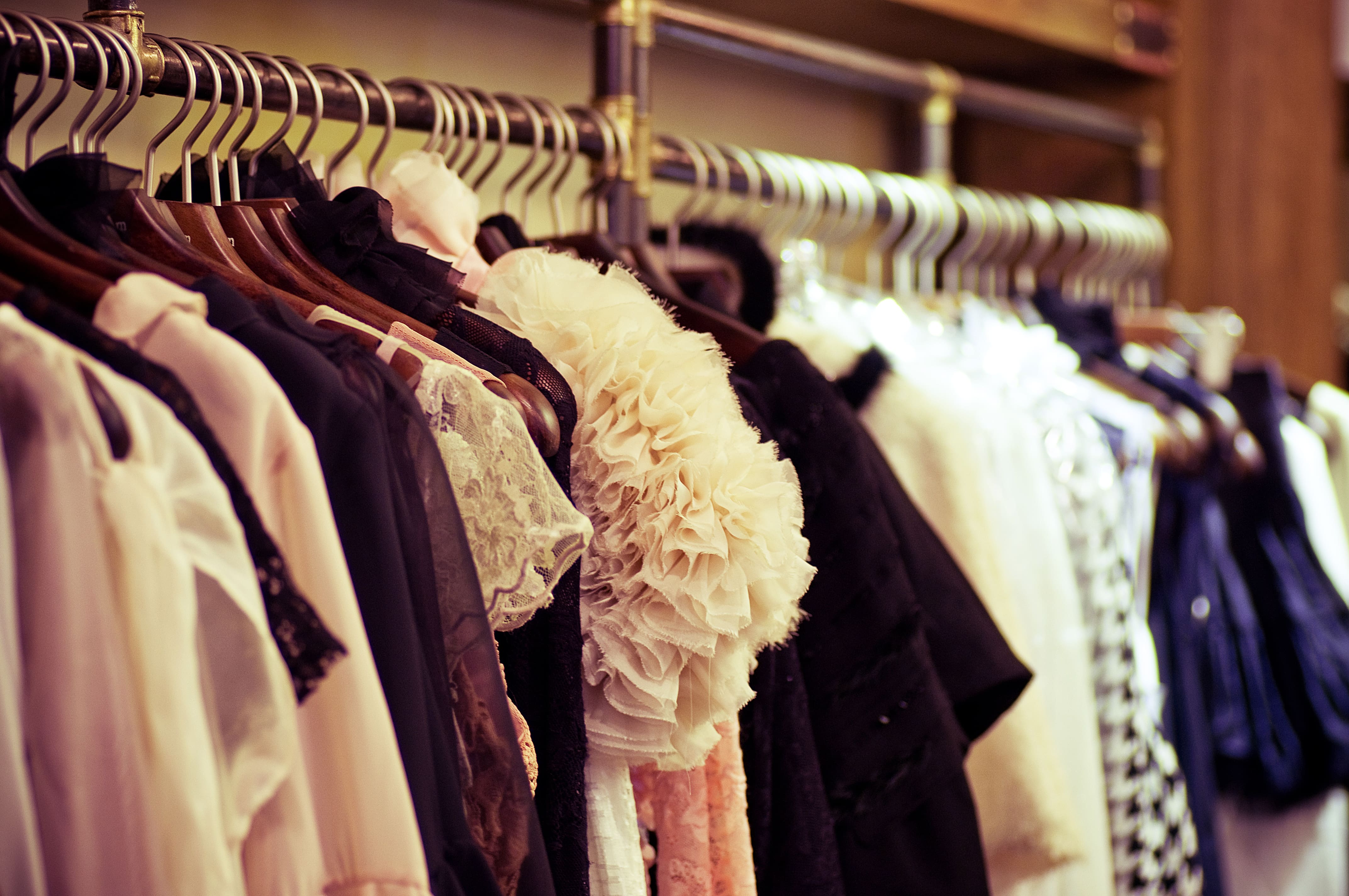 14/08/2020
Fashion styles: what's yours?
Having style is what makes a person unique, singular, and makes him/her different. A person with style is the one who manages to select from what fashion proposes, what suits him/her well, and will mark his personality.
Trends must always be adapted to the style and takes into account, among other factors, such as personality and especially the person's lifestyle, which is one of the most important factors.
Know some fashion styles below. Did we list yours?
Universal fashion styles
A fashion style does not have to be something definitive, with a label, a category. It is very common, over the years, that we change our style according to the stage of life because our tastes and preferences change all the time. Some people like to mix trends and styles or even wear something different every day.
But there are seven presets of styles that help us to identify personalities and, from there, find our style, based on what works for each person and what makes them feel good about themselves. The seven universal styles, as they are called, can be mixed and matched, just like any style. There is no rule!
The seven universal styles are the result of extensive research on consumer behavior. It was the American image consultant Alyce Parsons who coined the term when she developed the PASS system (Proportion Analysis, Style Selection, in free translation).
From the research, universal styles were defined, using behavior patterns and personalities as a basis and being used in fashion and design in general. Are they:
Classic style
It is the style of those who love tailoring, straight lines, and more sober colors, such as black, white, and gray. It goes very well in the work environment but does not stick to the office: who has a classic style like elegant sobriety in the look and invests in fabrics of good fit and quality.
Some examples in the wardrobe of those who have this style: pencil skirt, tailored pants, suits, and wild blazers, and many shirts.
Creative Style
The proposal of those who have a creative style is to play with colors, shapes, textures, and prints. Quite different from the classic style, the creative style is more daring and mixes styles and seasons, even in more formal environments, just adapting the dose of creativity, if necessary.
The prints of all sizes are present in the creative style, such as animal print, floral and geometric, mixtures of jeans with fluid fabrics, classic pieces with sneakers, and lots, lots of fashion information.
Stylish Style
It is a style that oozes sophistication, which is not directly linked to the price of a garment or accessory. Even so, those who have an elegant style tend to invest a little more in good fabrics, with impeccable fit, in addition to timeless accessories and shoes.
It has a classic style tone, with the use of tailors, but it is a more contemporary design style. For those who have an elegant style, that accessory that imitates jewelry (or an authentic jewel!), Black and white looks, discreet prints, as well as dresses and shirts made of fine fabrics, goes well.
Sports Style
As stripped down as the creative style, people with a sporting style value the comfort and casualness of the look, on all occasions. It is also known as basic style and the watchwords for looks are comfort and practicality.
In the sports style, there are pieces in jeans, cotton, and other natural fibers, fresh pieces that facilitate movement throughout the day, sneakers, and shoes without heels.
Modern style
Also interpreted as an urban style, people of modern style use and abuse geometric shapes, contrast between colors, like black and white, asymmetrical clothing designs, bulky and with a rocker footprint. They love jeans, leather pieces, and t-shirts. They also do not skimp on brightness, especially metallic ones.
Romantic style
The romantic fashion style emphasizes femininity, with several elements of vintage influence, such as Lady Like. The main elements found in the pieces are bows, ruffles, tulles, lace, transparencies, delicate florals, pearls, stones, pink prints, pleats, puffed sleeves, and flowing fabrics with satin and chiffon.
Sexy Style
People with a sexy or sensual style seek to value the best of the body characteristics they have, especially with pieces that make the body even more curvaceous. The characteristics of the sexy style are moldings adjusted to the body, parts of the body showing, marked waist, pieces such as mini-skirt, halter necklines, skinny jeans, and tops.
A mix of fashion styles!
The styles listed above are not the only ones, but they were designed to make it easier for those looking to discover what they like to wear. A single person may have up to three influences among the seven universal styles, such as elegant, modern and classic, creative, sexy and modern, romantic, classic and creative, and so on.
But it's not over yet! Styles can be infinite, precisely due to the influence of current fashion trends and other decades. Fashion is cyclical and the luck is that we can enjoy it the way we want!
Check out some more fashion styles below and let us know in the comments if you found yours!
Boho
It is a style that emerged in the 1970s with a mix of various trends such as hippie, bohemian, folk, and vintage. In the main elements of boho, we will find fluid fabrics, long skirts, tunics, gowns, flowing dresses, bell-bottoms, and high-waisted shorts. On the feet, cowboy boots and flat shoes. crochet, brown leather, suede, and lace. Many accessories, wide belts, long necklaces, big rings, and fringe bags. All with some embroidery or beads, feathers, and stones.
Rocker and Punk
Attitude and personality. Those are the two characteristics of adhering to this rocker style. It contains elements such as leather, spikes, jeans, skulls, boots, plaid, dark colors, and band shirts.
The punk style can be recognized by the combination of some elements considered typical: pins, patches, scarves on the neck or exposed in the back pocket of the pants, torn jeans, tight black pants, bondage pants (plaid pants with several zippers on the legs), bottons of punk and protest bands, leather jackets with rivets and messages inscribed on the back and boots.
Ladylike
It is a fashion style that conveys the woman's femininity. Soft colors and fabrics, details on clothes such as bows, ruffles, and ruffles, this style is inspired in the '40s, mainly due to the marked waist and flower prints, evasive dresses and skirts, midis, pencil skirts.
Vintage
It means something classic, old, and of excellent quality, it is a style that recovers the styles of the 1920s, 1930s, 1940s, and 1960s. Vintage clothes are old and classic pieces, like jeans or clothes copied from previous decades such as polka dots (marbles).
Geek
The name Geek is an English slang term, meaning someone addicted to technology, computers, and the internet. This concept is somewhat similar to the nerd. The pieces of this style almost always have a reference to a game, book, film, series, or HQ.
Did you know all these fashion styles? Did you find yours on the list? Be sure to check out other content like this here on the Audaces Blog. We are sure you will like our post on fashion trends for 2020!