Summary:
Tulle fabric has gained global recognition as a staple material in ballerina costumes and bridal wear;
There is a wide array of tulle types, offering endless possibilities for creating garments and accessories;
Experience the versatility of tulle fabric with Audaces360 multi-solution! Get a free trial now.

What image comes to mind when you think of tulle fabric? If the immediate vision that pops up is that of a ballerina or a bride, it's not a mere coincidence.
The popularization of tulle can be attributed to two iconic women: Queen Victoria, who showcased it at her wedding, and the Italian ballerina Marie Taglioni, who revolutionized classical ballet by donning this exquisite fabric.
If you're interested in delving into the history and applications of this fabric type and comprehending how it can enhance your collection, then keep reading!
What is tulle fabric and how is it used?
Tulle fabric is a lightweight material made from silk, cotton, or synthetic fibers like nylon. Known for its delicate and sheer nature, tulle is often characterized by its fine and airy composition.
With a certain level of elasticity, tulle fabric can accommodate embroidery depending on its durability. While commonly associated with party attire, bridal gowns, and ballet costumes, tulle also finds diverse applications in the world of fashion.
Learn more: Discover the functionality and benefits of 3D fabric to fashion
The story behind tulle fabric
Fabrics resembling tulle can be traced back to ancient civilizations such as Egypt and Greece, but the official appearance of tulle as we know it today can be dated back to the 18th century in the French city of Tulle, where it was initially crafted by hand.
Originally, tulle was made from silk, cotton, or wool, and woven into a net-like structure that formed small hexagonal patterns. Despite its French origins, it was the invention of machinery in England that popularized the production of tulle. The purpose of the tulle loom was to imitate lace, which led to the embroidery of the fabric.
However, it was the invention of the bobbin loom in 1808 that truly revolutionized tulle production and paved the way for the fabric we are familiar with today. This advancement also made tulle more accessible as synthetic threads were introduced into its production process.
Initially used to add finishing touches to hats, skirts, and handbags, tulle took center stage in wedding and party dresses, particularly in the 19th and 20th centuries. Its popularity soared thanks to its delicate and ethereal qualities, making it a favorite choice for creating romantic and elegant garments.
From ballerinas to brides: tulle's influence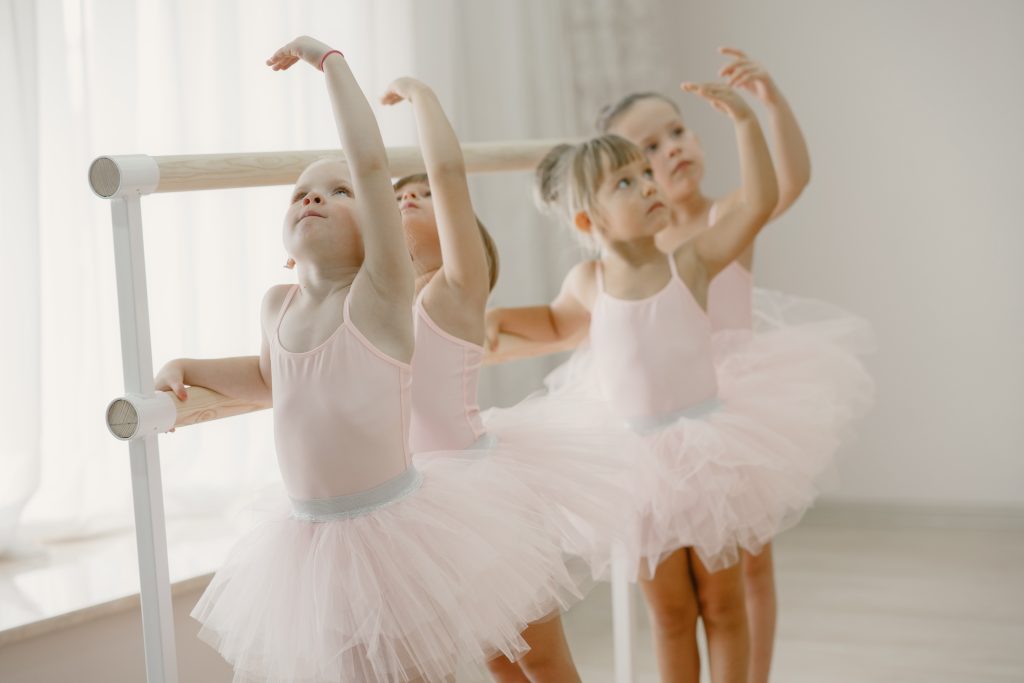 In 1832, when Marie Taglioni graced the stage as a sylph—a mystical forest creature who captures the heart of a peasant—in the ballet La Sylphide, two significant milestones were unknowingly set in motion: the introduction of pointe shoes and the romantic tutu. These ethereal garments would be adorned for the first time, and they both relied on a key fabric—tulle.
Initially considered scandalous for revealing the dancer's legs and feet, Marie's skirt needed to be shorter to showcase the grace and precision of her pointed movements.
To achieve the desired effect of fluttering and heavenly lightness, tulle was chosen as the fabric for the skirt, giving birth to the romantic tutu. Over time, variations of ballerina tutus emerged, often crafted from tulle combined with other materials.
A few years later, tulle found another prominent role, this time in the realm of bridal gowns. Queen Victoria of the United Kingdom played a pivotal role in popularizing the fabric when she donned a white tulle dress for her wedding — an unconventional choice for that era.
As Queen Victoria became a symbol of elegance and tradition, her white gown set a new trend, cementing the association of tulle with wedding dresses.
Since then, tulle has remained a sought-after fabric in the bridal industry, synonymous with lightness and transparency.
Its delicate charm continues to enchant brides as they walk down the aisle, embodying a timeless elegance that traces its roots back to the enchanting world of ballerinas.
Learn more: 9 fabrics with the perfect fit to use in your fashion collection
What are the characteristics of tulle fabric?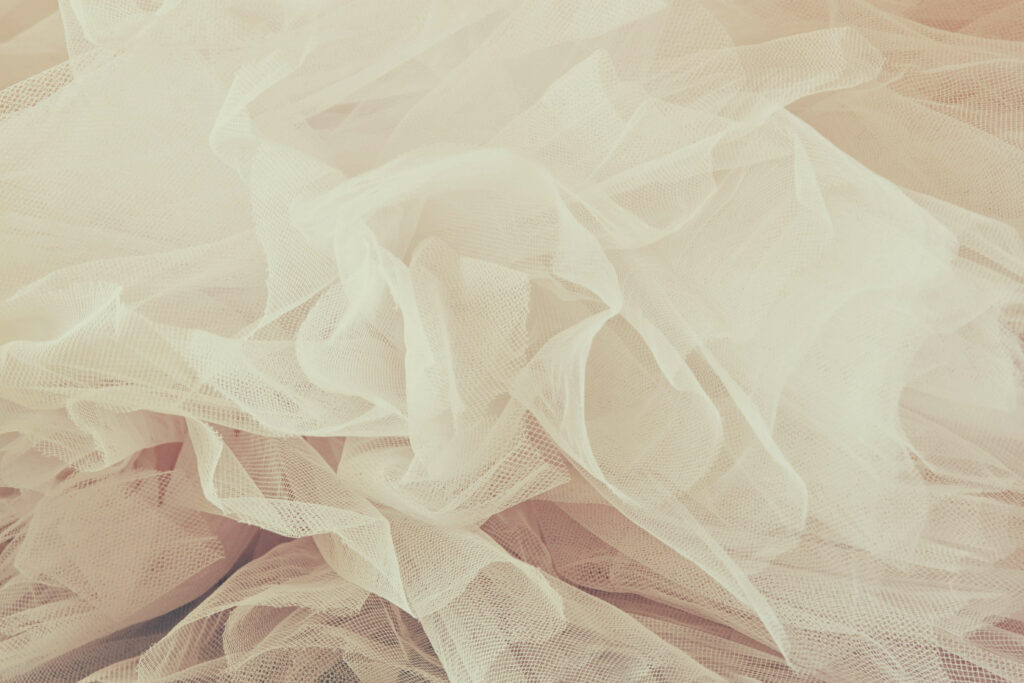 Tulle fabric offers several options for usage, with each type possessing distinct characteristics.
Understanding these variations is essential to harness their potential in your creations. Discover the key features and learn how to leverage them in your next fashion endeavor!
Illusion tulle
It is an exceptionally lightweight and delicate fabric, characterized by its fine threads and remarkable transparency. Its quality lies in its ability to capture and reflect light, creating an enchanting luminous effect.
This type of tulle is particularly suitable for creating a "second skin" effect, making it an excellent choice for necklines and other cutouts in garments.
French tulle
It is a slightly denser variant compared to illusion tulle, offering the advantage of adding volume to garments through multiple layers while retaining its inherent lightness. This type of tulle is often made from French silk, which gives it a luxurious and soft texture.
French tulle is highly favored in the creation of bridal veils due to its delicate and elegant appearance.
American tulle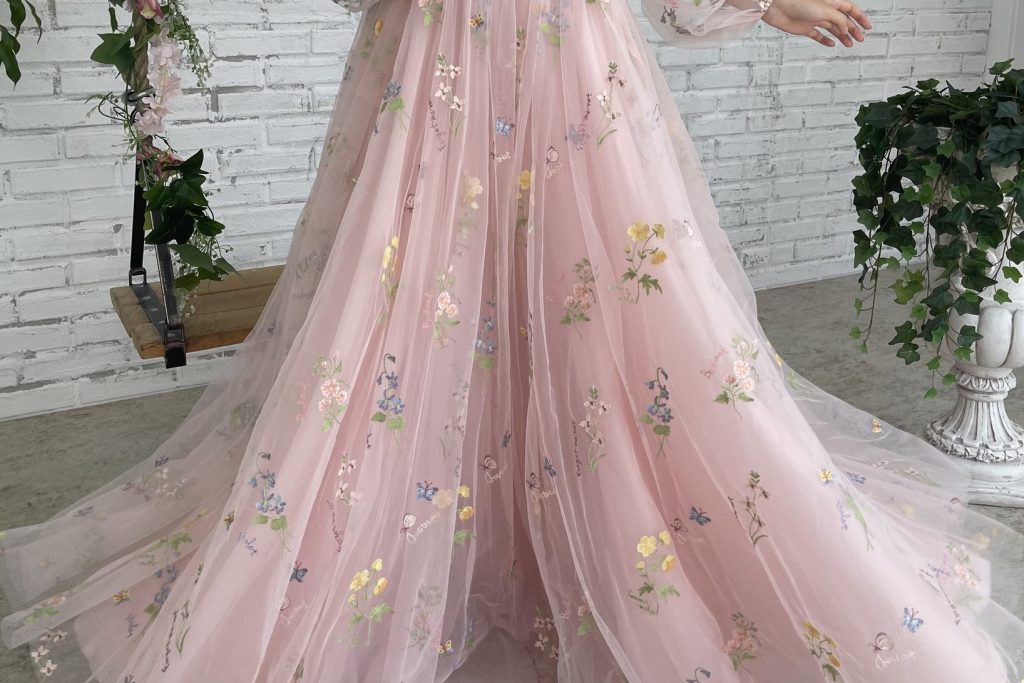 Also referred to as English tulle, the American tulle shares similarities with illusion tulle in terms of its lightweight and sheer nature. However, it possesses slightly more durability and structure, making it suitable for embroidery techniques.
This type of tulle offers the versatility of incorporating intricate designs and embellishments through embroidery.
Micro tulle 
Micro tulle is a type of tulle fabric characterized by its small-sized holes or mesh pattern. It is typically made from synthetic materials and serves various purposes, ranging from women's clothing to practical applications like mosquito nets.
In the realm of fashion, micro tulle finds its place in creating lightweight and breathable garments.
Silk tulle
This one is renowned for its softness and lightness, setting it apart as one of the most exquisite variations of tulle fabric.
This luxurious fabric is highly sought after, particularly in the realm of bridal gowns. Within the category of silk tulle, there are versions originating from different countries, such as Italy and France.
Synthetic tulle
Traditionally crafted from silk or cotton, tulle fabric has expanded its range to include synthetic variations. Synthetic tulle is now produced from materials like nylon, polyamide, rayon (artificial silk), and acetate.
These synthetic options offer cost-effective alternatives while maintaining the beauty and elegance synonymous with tulle.
Learn more: Check out 3 infallible tips to assemble a fashion product mix
How to use tulle fabric in your fashion collection? 
In addition to ballerina tutus and wedding dresses, tulle finds its place in party dresses, adding a flowing effect to skirts or appearing in details like sleeves, ruffles, second skins, and petticoats.
Tulle also has a prominent presence in lingerie, as it conveys a sense of transparency and sensuality. These same characteristics are sought after in more stylish clothing for both daytime and nighttime ensembles. Puffy sleeves and midi skirts crafted from tulle are commonly used in these pieces.
Similar to fabrics like lurex, which were once deemed too sophisticated for everyday wear but are now embraced in casual looks, tulle brings an air of delicacy.
It is often combined with heavier pieces such as leather jackets, sneakers, jeans, and fishnet stockings—a subversive nod to punk and the feminist movement.
An example of tulle's impact on fashion is the 2016 debut of Maria Grazia Chiuri, the first female creative director of Dior. Chiuri juxtaposed tulle with sports-inspired pieces and T-shirts featuring empowering phrases, challenging gender roles, and celebrating female empowerment.
By incorporating tulle into your fashion collection, you can infuse your designs with delicacy, gracefulness, and versatility.
Whether it's adding a flowing touch to party dresses, conveying sensuality in lingerie, or creating contrasting ensembles for casual looks, tulle offers endless possibilities for self-expression and style.
Learn more: How to make a fashion product catalog in 4 steps
Achieve perfect garment fit and efficiency with Audaces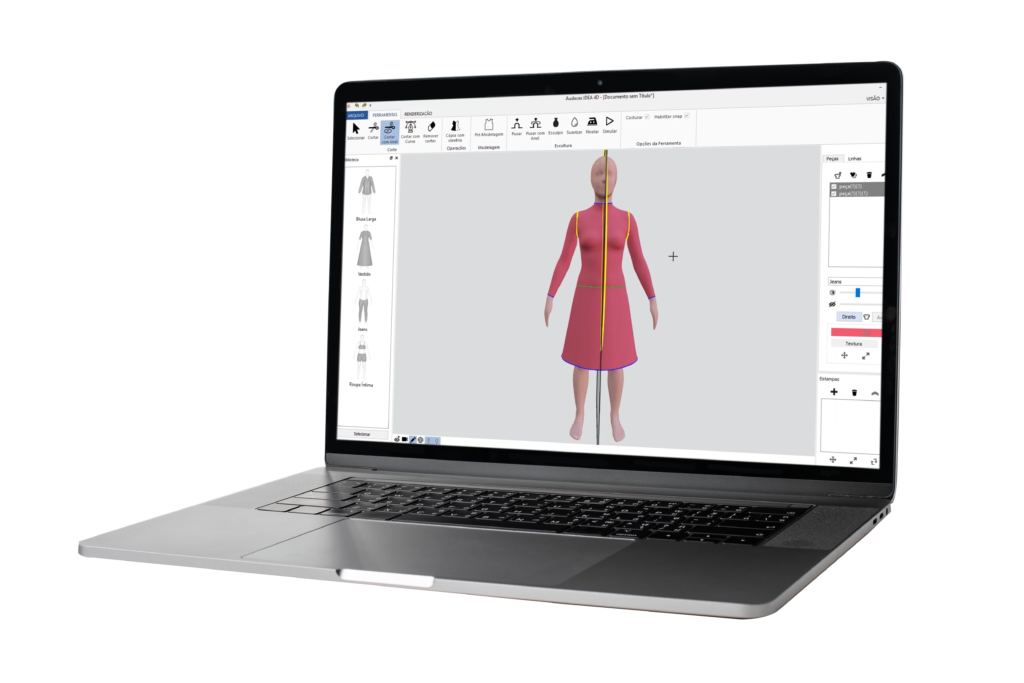 When working with tulle fabric, as with any other fabric, conducting a fit test is crucial for ensuring the accurate development of the garment.
This test enables stylists to plan and execute their collections based on initial expectations.
However, with advancements in technology, there are now software solutions available that streamline production in a fully digital manner, offering increased precision, speed, and cost-effectiveness.
Discover how Audaces solutions can revolutionize your garment production process:
Audaces Fashion Studio
Audaces Fashion Studio is a powerful software that transforms the fashion design process by enabling the creation of models in a three-dimensional environment. With its advanced features, it optimizes the time required for sketch development, allowing designers to focus on their creative vision.
Here are some key benefits and capabilities of Audaces Fashion Studio:
Three-dimensional model creation, without the need for extensive manual patternmaking;
Fabric, color, and finish visualization directly on each model;
Client approval through 3D designs, allowing for feedback before production;
Time, cost, and material savings;
Model variants and approval, enabling you to iterate quickly;
Real-time integration with print editors:
And much more!
Audaces Idea
This is an ideal software solution for individuals seeking increased agility and improved communication during the creation process. Audaces Idea standardizes and brings precision to various stages of fashion development, empowering designers to streamline their workflow and achieve exceptional results.
With this tool, you can view the collection from a 360º perspective, in addition to testing and evaluating different models before moving forward with production.
Moreover, it makes it possible to estimate costs and integrate the development of technical drawings with the creation of technical sheets.
Audaces 3D
Tight deadlines? Creation and rework issues? Audaces 3D is here to eliminate production failures and optimize efficiency.
Audaces 3D is your company's ally for seamless production and enhanced customer satisfaction.
With this tool, you can:
Approve drawings and models;
Confirm garment fit and wearability;
Approve digital prototypes;
Reduce sample pieces;
Save time and sampling costs;
Generate sustainable processes;
Create Marketing and Sales visuals;
Enable an online fitting room experience.
Conclusion
As seen in this article, tulle is a fabric rich in history and significance, finding its application in various forms within the fashion industry.
If you'd like to explore other types of fabrics from A to Z, download now our free e-book:
FAQ
What is tulle fabric and what is it used for?
Tulle is a lightweight fabric with a slight elasticity. It finds wide application in party, bridal, and ballet costumes, but its uses in the fashion industry are diverse.
What are the different types of tulle fabric?
There are various types of tulle fabric available, including Illusion tulle, French tulle, American tulle, microtulle, silk tulle, and synthetic tulle.
Why do ballerinas wear tulle skirts?
Ballerinas wear tulle skirts to showcase their graceful pointe-toe movements while creating an illusion of heavenly lightness and flow. Tulle allows for beautiful movement and adds an ethereal touch to their performances.