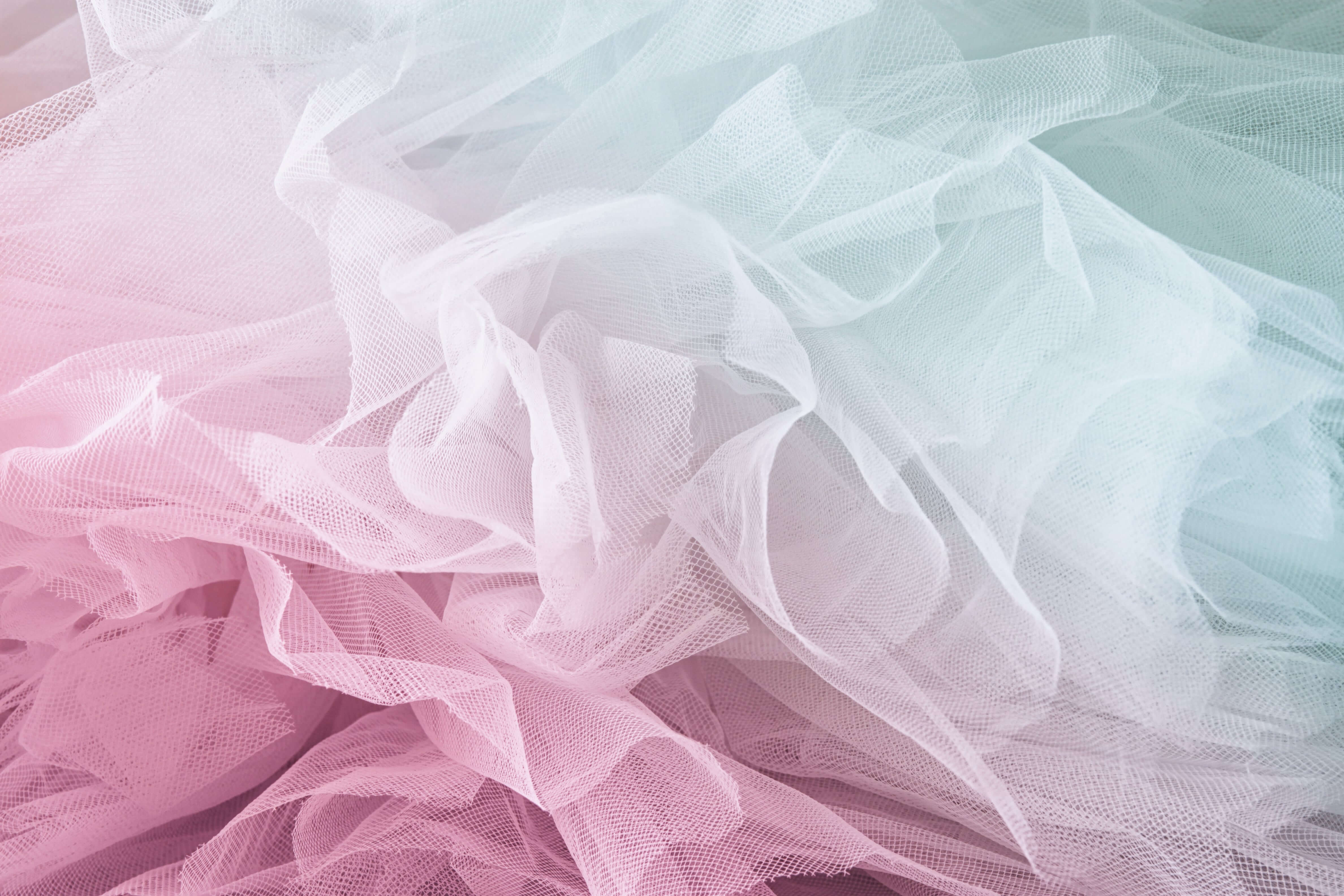 04/08/2020
What is tulle? Learn more about this type of fabric
Far beyond brides and dancers, the tulle fabric reached the casual wardrobe, bringing lightness and sensuality to the look
Stop for a moment and think: what image comes to mind when it comes to tulle fabric?
If you immediately thought of the figure of a bride or a ballerina, it was not pure coincidence, after all, the popularization of the use of tulle came from the public appearance of two famous women: Queen Victoria, at her wedding, and the Italian ballerina Marie Taglioni, who would revolutionize classical ballet by wearing precisely this fabric.
Are you curious? Then read on and learn more about tulle fabric!
What is the tulle fabric?
Tulle is a light fabric, made of silk threads, cotton or synthetic materials such as nylon, very thin and delicate. It is a fabric that has a certain elasticity and, depending on its strength, allows delicate embroidery. Tulle is widely used in party, bridal, and ballet costumes, but its application in fashion is much more diverse.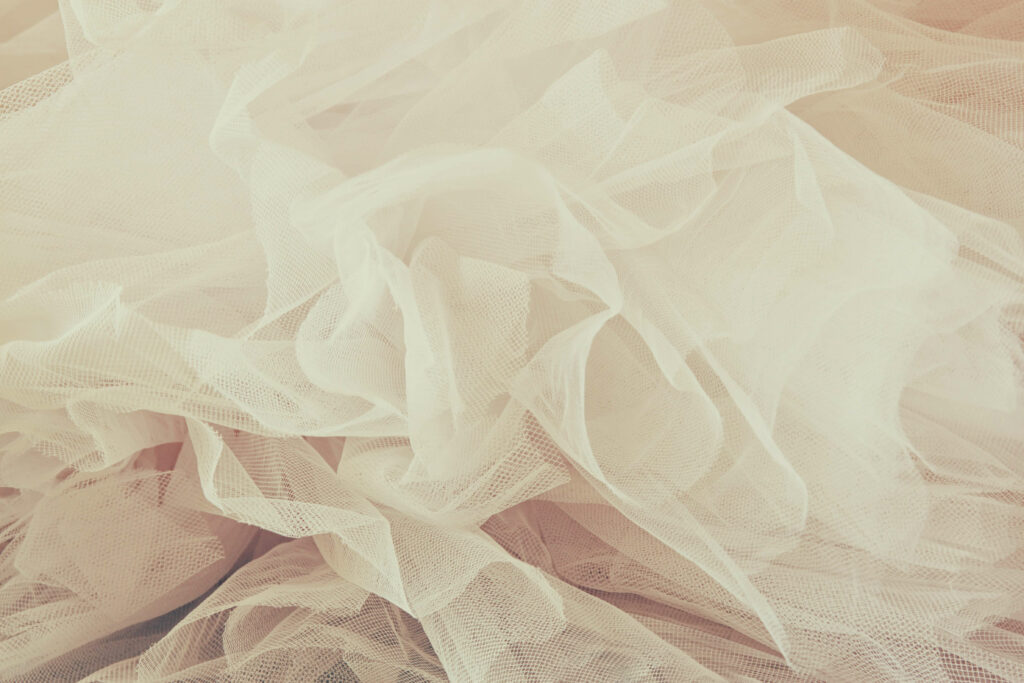 Types of tulle
The uses of tulle are diverse and, therefore, its types and characteristics are also diverse. Look that:
Tulle illusion
It is a super light tulle, with fine threads and very transparent. It has an illuminated effect because it is able to capture light, revealing a very beautiful glow. It is the best option of tulle for second skin in necklines and other cutouts in clothes.
French tulle
A little less lit, the French tulle allows to add volume to the garment, with several layers, without losing lightness and transparency. Tulle made from French silk is very soft and light, so it is one of the most used as a wedding veil.
American tulle
Also known as English tulle, this type of tulle is similar to the illusion tulle, but has a little more resistance, allowing embroidery.
Micro tulle
With small holes, the micro tulle is made of synthetic material and used in women's clothing and mosquito nets.
Silk tulle
Provides incomparable softness and lightness. It is one of the most exquisite tulles and is used mainly in bridal attire. Among the silk tulles, there are versions of different nationalities, such as Italian and French.
Synthetic tulle
Before made only of silk or cotton, today tulle is found in synthetic versions of nylon, polyamide, rayon (artificial silk), and acetate. They are cheaper options, but equally beautiful and elegant.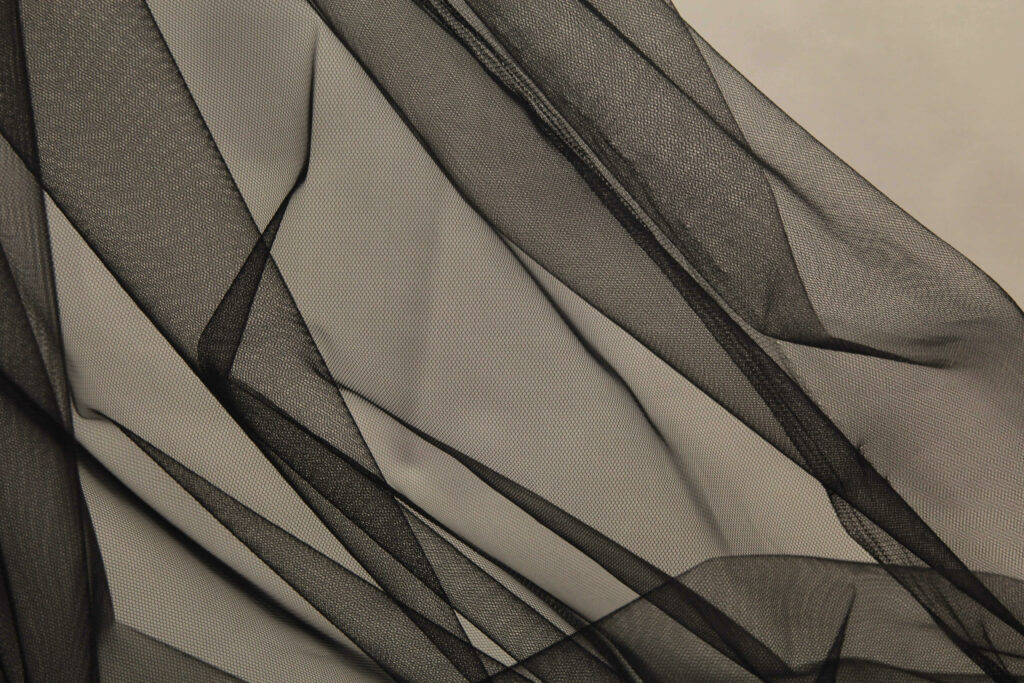 More than 300 years of history
There are records of fabrics with effects similar to tulle since Ancient Egypt and Ancient Greece, but the appearance of this fabric dates back to the 18th century, in the French city of Tulle when it was still made by hand. Initially, it was made of silk, cotton or wool, made in a network that formed small hives.
Despite its French origin, it was with the creation of machinery in England that the production of tulle became popular. The goal, with the tulle loom, was to imitate lace and for that, the fabric was embroidered.
But it was with the invention of the bobbin loom, in 1808, that the tulle that we know today became possible. The revolution in the production of bobbin tulle also allowed this fabric to become more accessible, with the use of synthetic yarns.
Tulle, then, which was used in finishing hats, skirts, and handbags, became the protagonist in wedding and party dresses, especially in the 19th and 20th centuries.
Tulle in bridal and ballerina costumes
When Marie Taglioni appeared on stage as Sylphide, a being from the forest who arouses the love of a peasant in the ballet La Sylphide, the audience unknowingly witnessed two important milestones: the pointe shoe and the romantic tutu would be used there, for the first time in 1832.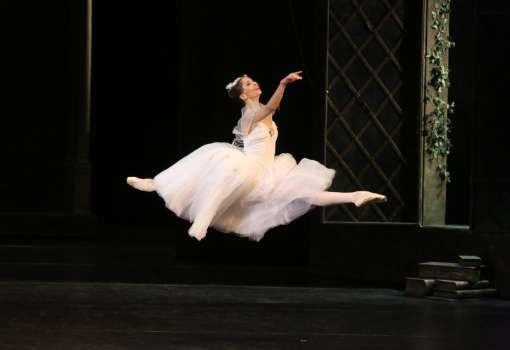 At first scandalous, for showing the feet and part of the legs of the ballerina, the skirt worn by Marie needed to be shorter than usual, to show the perfect movements of the pointed feet, in addition to being flowing and giving the idea of ​​lightness heavenly.
Therefore, the fabric chosen for the skirt was tulle, giving rise to the romantic tutu. Since then, other ballerina tutus have appeared and are still used today, also made from the same fabric and in combination with other materials.
A few years later, tulle would become an even more popular and desirable fabric, this time in bridal attire. The reason? Queen Victoria of the United Kingdom married in white, something unusual for the time. But as the queen was a reference of elegance and customs, the white dress became a tradition, as well as the lightness and transparency of the tulle, used in wedding dresses since then.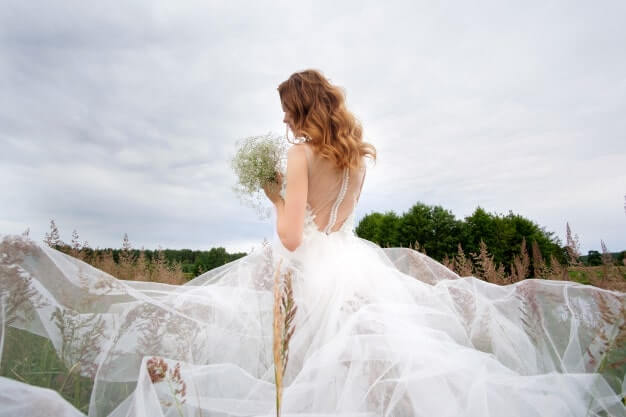 Another very common fabric in wedding dresses, party dresses and ballet costumes is the muslin and we already talked about this! Be sure to check it out.
The fashionable tulle
In addition to ballerina tutus and wedding dresses, tulle is present in party dresses, giving the flowing effect to skirts or details such as sleeves, ruffles, second skins, and petticoats.
Tulle is often used in lingerie because it provides transparency and sensuality. Such transparency is also sought in garments for the night and for the day, in puffed sleeves of blouses and midi skirts, showing that, like fabrics like lurex, what was previously seen as too sophisticated for everyday life, now you are super welcome to the casual look.
Because it has an air of delicacy, tulle is often combined with heavier pieces, such as leather jackets, sneakers, jeans, and fishnet stockings, a subversive heritage of punk and feminism.
Proof of this was the debut of Maria Grazia Chiuri, the first woman in charge of Dior's creative direction, in 2016. Chiuri brought the contrasts between gender roles, mixing tulle and sports pieces, as well as t-shirts with phrases of female empowerment.
Tulle is a fabric full of history and meaning, used in different contexts of fashion and decoration. Did you like to know more about it and want to learn more about other types of fabric? So, be sure to check out more types of fabrics, from A to Z .. Ah! And keep following the Audaces Blog for more content like this!
Now that you know everything about tulle, how about creating a look with this fabric? Try to develop your model directly on a three-dimensional mannequin and visualize your sketch quickly and in detail with the Audaces 4D software.