14/02/2021
Valentine's Day: from history to fashion creation
The month of February in many countries is marked by the celebrations of Valentine's Day. The date of February 14th is the day chosen to celebrate love.
Although it is a Christian holiday, since St. Valentine is an admittedly Catholic saint, there are many experts who say that the roots of the celebration go back to more ancient times.
Pre-Christian roots
The current Valentine's Day possibly has its origins in the Lupercalia Festivities, a three-day festival of Ancient Rome. These honored Lupercus, the protector of shepherds and flocks. As the name originates from lupus, which is Latin for wolf, it is also suggested that this festival was connected with the legendary she-wolf who nursed Romulus and Remus, the founding twins of Rome.
This pagan festival also marked the beginning of spring and celebrated fertility, also associated with the god Faunus. As part of the celebration, naked men formed a procession where they symbolically whipped, with strips made from the skin of a recently immolated goat, the hands and backs of the women who were about to participate in the ceremony. It was a fertility ritual as well as an act of purification. It was believed that these blows granted fertility to women.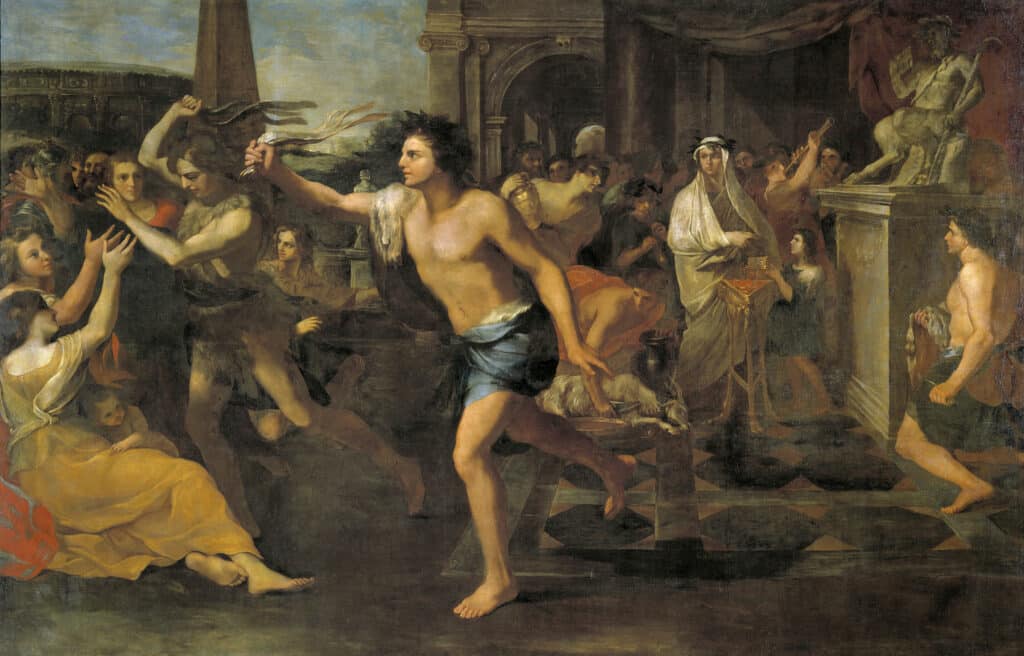 Christian Conversion
In the year 494 CE, Pope Gelasius I banned and condemned the pagan celebration of the Lupercalia. As had already happened with other celebrations, Lupercalia became a Christian festival.
Valentine's Day, celebrated on February 14th in many countries around the world, is a commemoration of the good deeds performed by St. Valentine of Rome, which evoke the universal concepts of love and friendship.
Like all good stories, the St. Valentine's story is also shrouded in the haze of legend.
Origins
The origins of the tradition date back to the 3rd century, with Christianity in full expansion and the Roman attempts to stop it, as it threatened the stability of the Empire. At that time the Emperor Claudius II forbade marriage because he believed that childless bachelors would make better soldiers. St. Valentine was then a priest who, despite the Roman prohibition, dedicated himself to marry couples secretly, according to the Catholic rite.
Upon being discovered, Valentine was subjected to martyrdom and ended up beheaded on February 14, 270 – hence the date of celebration.
To increase the legend even more, there is a version that tells that when Valentine was imprisoned he fell in love with the jailer's daughter and before dying he gave her a love letter signed "from your Valentine". It is said that this is the origin of the tradition of sending love letters or postcards between lovers every February 14.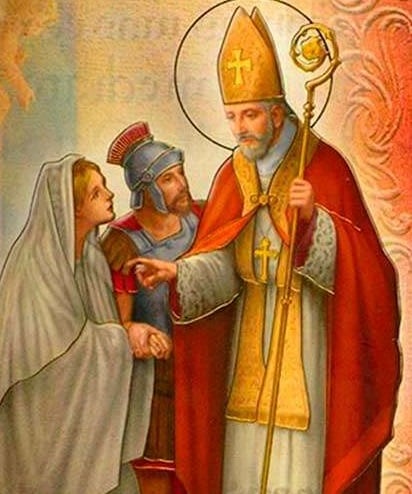 Romantic Love
Although little can be proved of the veracity of these accounts, it was probably during the Middle Ages when romantic love was associated with the figure of St. Valentine. From there, the legend of the patron saint of lovers, which has survived to the present day, was definitively fabricated.
Valentine's Day: recognized or not by the Church?
The festivity of St. Valentine was erased from the Catholic Church calendar in 1969. This was due to an attempt to eliminate from the saints' calendar those saints of a possibly legendary origin.
However, in 2014, Pope Francis participated in the celebration of Valentine's Day, in a clear attempt to restore the religious sense to this holiday.
Nowadays
Whether the stories are true or just legends doesn't matter so much anymore. Today Valentine's Day has been transfigured into a significant cultural event that blends the religious aspects of the saint with the secular aspects of love and friendship.
More than anything else, it has become an important commercial date. Despised by some and adored by many, there is certainly a lot to think about with respect to the symbolism of the occasion.
Celebrate love
For those who know how to appreciate the important moments in life, the date can be an opportunity to celebrate aspects of love, whether in its passionate nuance or true friendship. It can be a good occasion to take a break from the routine and the hustle and bustle of everyday life to live a special moment with the one you love. Romantics know that love is nourished by special moments!
Love in the pandemic
Yes, it is true that we have changed our lives drastically in the last few months. At times we have been taken over by fear, by the pain of losing friends or family, by economic crises and uncertainty about the future. However, life demands that we regain our strength and enjoy it again.
Valentine's Day can be the perfect celebration to escape from problems and have a nice time as a couple.
If this year it won't be possible to take a romantic trip or go to your favorite restaurant, how about valuing the tranquility of home and moments of intimacy? Of course, without giving up romantic details such as a nice decoration with flowers, candles, hearts and a good dinner, even if it is ordered at home!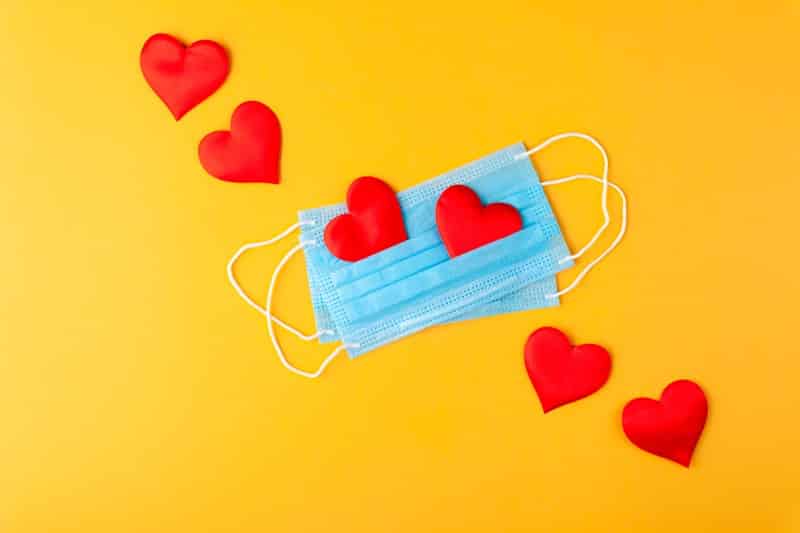 Love or Consumer Day?
For those who believe that Valentine's Day has become a consumer market day that pushes people to consume the unnecessary and to compare love to the value of gifts, perhaps the pandemic has served to show the need to resume the quality of contact with our loved ones.
In fact, according to the IPG Mediabrands study, for 93% of the population, friends, family and partners are more important than ever this year!
In the search for deeper connections, perhaps we can make Valentine's Day more about expressing feelings and less about consumption?
Predisposition to consumption
Regardless of your beliefs and personal choices regarding Valentine's Day, it is true that it has become one of the great businesses of the 20th century.
And although the shopping preference is for flowers -especially roses-, chocolates, jewelry and perfumes, combined or not with romantic dinners, sales of other products have been gaining prominence.
The date is special because it creates a predisposition to consumption, as explained by María García Feijóo, professor of Marketing at Deusto Business School:
"On Valentine's Day, brands take advantage of something that in consumer behavior is called rituals. A ritual is a milestone, a symbolic event. It is a specific moment, very easy to remember, to which certain acts of celebration are associated, including showing affection and giving gifts. There is a predisposition to purchase, which brands try to capture."
This, it is clear, means a good opportunity for the fashion world!
Valentine's Day in the Fashion World
Valentine's Day can be an excellent opportunity for the creation of a capsule collection.
That is the vision of Stradivarius. With the slogan: "Love? I prefer Teddies and Friends" the low cost brand launched a collection of T-shirts especially for the date. The phrase alludes to plush stuffed animals, which are one of the favorite gifts among lovers, but also approaches the public that believes that love is overrated on this date: "I prefer friends," says the brand. There are five T-shirts with a casual look, with illustrations of Teddies in pink and mauve tones, the trendy pantone.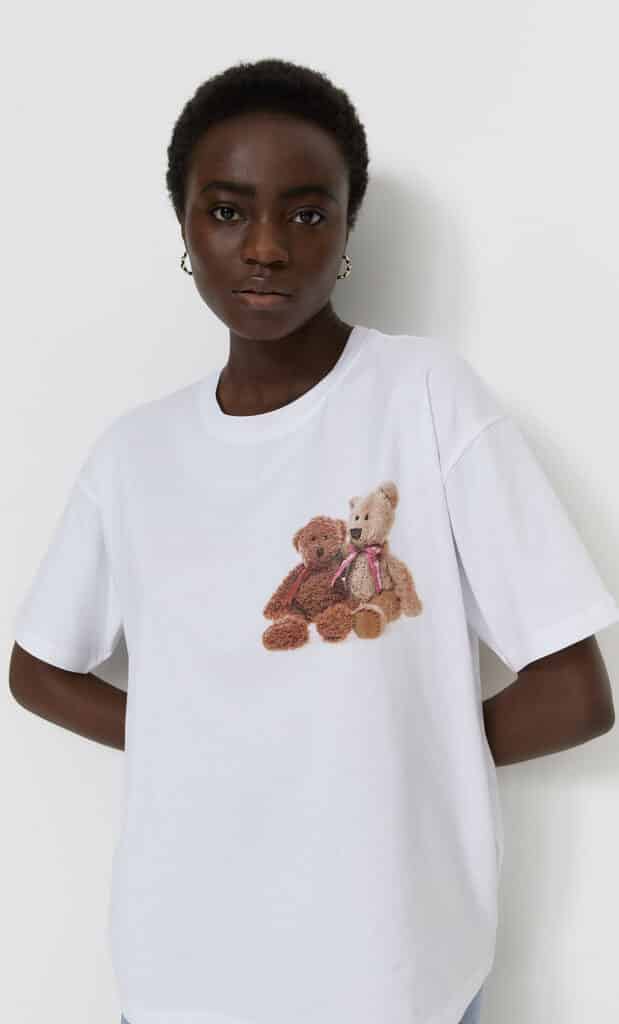 Red
On the other hand, Zara, the fast fashion brand par excellence, has bet on a capsule collection where red, the color of passion, is the true protagonist. The collection is called "Love" and invades each and every section of the firm. In other words, a true cross-cutting collection, which proposes from streetwear with a wool coat with oversize pattern to underwear and even lipstick. The collection can be defined as empowerment and sensuality, since red reminds us of passionate love, but also of strength and femininity.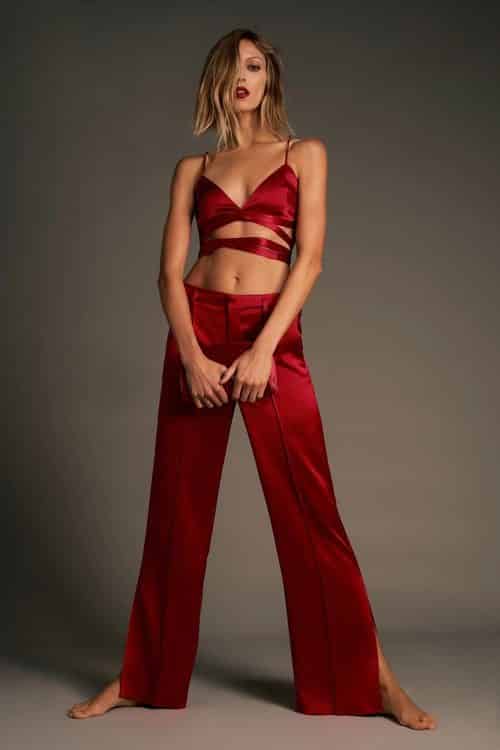 Very Sexy
From the nostalgic and naive inspiration of teddy bears, to the color of passion, we arrive at campaigns with a very sexy tone.
This was the bet of Skims, the lingerie brand, for this year. Kendall Jenner became a trend when she starred in the company's Valentine's Day campaign. Actually, what went viral were two images that the model posted on her Instagram account. In them, the model can be seen posing in front of photographers. You can see not only the sexy lingerie, but also Kendall's very lined and toned body. Evidently these pictures provoked countless reactions and comments.
Was it an innocent publication by the model or a marketing strategy?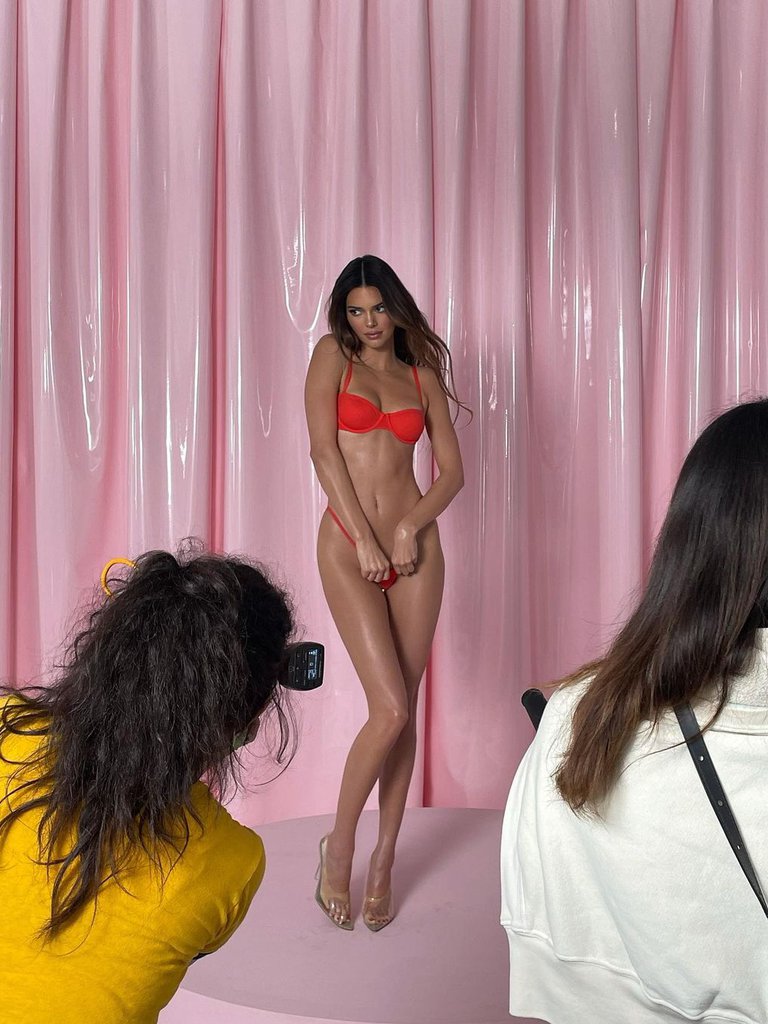 How can your brand do business on special dates?
Aside from thinking of collections that can captivate the public and launch trends – or provocations – on dates like Valentine's Day, it is important to keep in mind that these are opportunities to go beyond simple consumption. In other words, it is important to build relationships with the public.
As marketing professor María García Feijóo teaches:
"Brands have to keep in mind that it is not only a moment to stimulate purchase, but it can also be an opportunity to generate positive relationships with the public: you can send a greeting, give away a sweet with every purchase, and so on."
For this it is important to know very well the market niche with which you are working and to create practical strategies to enhance your business in the fashion market.
Be audacious, creative and connected to market trends!
Audaces presents several solutions that can help you in the process of optimizing and modernizing your manufacturing. You can talk to one of our consultants to verify which may be the best solution to take your business to Industry 4.0.
AUDACES wishes you a happy Valentine's Day, remembering that love is diverse, but always special in each of its manifestations!
And we stay with Thoreau:
There is no remedy for love but to love more.