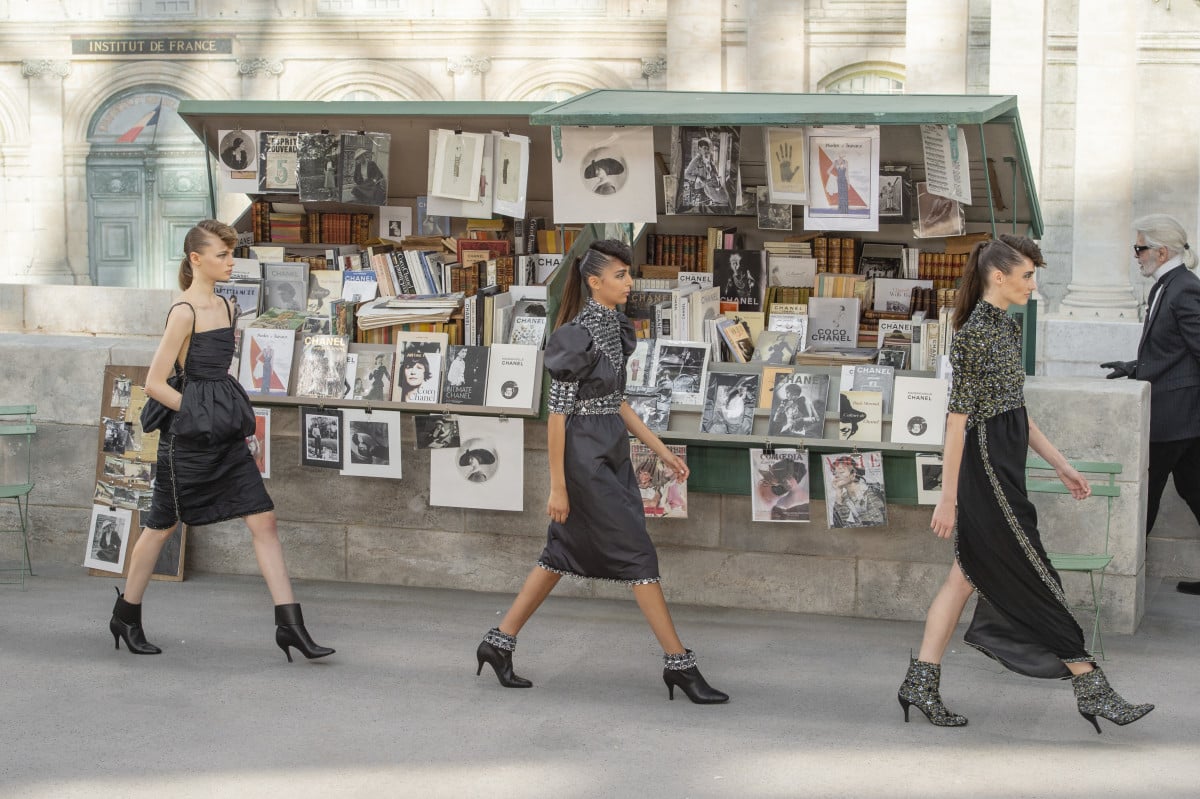 12/05/2022
What is macro trends? Understand what its impact on fashion is
Talking about fashion without talking about macro trends is practically impossible, what will we wear, and how each person will adapt the hottest trends to their own style. Long before a trend appears in shop windows or in cabinets, it is the macro trends that will guide, more globally, all our consumption in the not too distant future.
Those who work in the sector, or consume a lot of fashion information, usually have a trained look and a great curiosity in relation to the fashion trend itself, but it is also interesting to be attentive to the macro-trends that will guide not only fashion but everything our behavior and consumption.
Well, what are macro trends, and how does it affect fashion?
Find out here, on the Audaces blog. Enjoy reading!
After all, what are the macro trends?
Macro trends are global behavioral trends that influence the context of societies in general and over a long period of time.
Macro trends have the power to cause relevant changes in the social, political, technological, economic, and cultural environment, and have a direct impact on our consumption habits. For this reason, the macro trends is also known as the bottom trend.
Due to their power of global and lasting influence, these macro trends are important references for the observation of two directions for those in which society is moving. From there, it is possible to identify opportunities for brand positioning, consumer approach, and for the creation of products and services in more diverse areas of the market, such as fashion, design, and architecture.
How do macro trends emerge?
Macro trends are defined from multidisciplinary research and studies that focus on the observation of behaviors, consumption habits, lifestyle positions, and other aspects among individuals in a society.
Thus, from these studies it is possible to predict decisions that these people will be inclined to take, depending on the historical, cultural, and socioeconomic context of which they are part.
evolve over years and even decades. Therefore, macro trends can be used as a tool to predict fashion trends, create products that will be exactly what the consumer is looking for, and launch them at the right time, when there is demand.
How do macro trends become a fashion product?
Before taking a product out of paper, we need to know if it has to do with the brand's target audience and what will be suitable for consumption in the next one or two seasons. This would not be possible were it not for trend forecasts.
As we mentioned, macro trends are global and long-lasting underlying trends, so the smallest and most ephemeral trends that will materialize in fashion products and collections derive from them. It is what we call microtrends.
The microtrend, in turn, has a less global and more punctual impact on the day-to-day life of certain groups. It also differs from the macro trends over time, as it is short-lived, from one to five years.
the micro trend also brings technological innovations, the cell phone of the moment, expressions and jargon, and themes of movies and series, among others. These factors, in addition, will also influence the trends that we lead.
This is a "late 1980s" explanation, with shoulder pads, voluminous sleeves, and shiny fabrics like lurex. In recent years we have seen the eighties aesthetic in our consumption-based of pure nostalgia among millennials, with a cool tone among the youngest.
Productions such as The Stranger Things series were successful even off-screen, being the subject of advertising, parodies, and decoration products. As identified and predicted as a trend, the decade of hype, flamboyant colors, and glitter is back in style.
What is its importance of it for fashion?
Macro trends are relevant to various market segments because they anticipate desires and choices.
For fashion, the importance of the macro trends is quite clear because everything that is in a shop window today began to be made much earlier, in a matter of months, and in some cases at least a year ago. And, of course, it must be wanted and sold on time, so the need for concrete and precise studies.
However, which are anticipation of change, can also accelerate. That's what WGSN, the world's leading benchmark and trend authority, says in Consumer of the Future 2022.
WGSN's predictions that were already quickly confirmed with the advance of global change were driven by the reality of the coronavirus pandemic.
The whole world had to adjust to the new isolation routine. With the fear, uncertainty, and anxiety caused by such difficult times, we have seen an increased demand for simplicity, comfort, and conscious consumption. Such concepts have been noted in trends such as homeware and in the strength of eco-fashion brands.
And that is when we realize how relevant macro trends are for new fashion products and, beyond that, they are the basis of any idea or inspiration that will later be on the clothing mood board.
In short, researching trends and keeping your eyes wide open is essential for a fashion professional.
*The image that opens this post is the Chanel haute couture show for Fall 2018. Credits: Alessandro Lucioni / Imaxtre