Summary
Macro trends are a crucial tool for anticipating future fashion consumption.
They provide insights into the direction of society as a whole.
Discover how Audaces360 multi-solution can help you manage your fashion collections. Sign up for the free trial now.
Discussing fashion inevitably involves discussing trends. However, long before these trends grace store displays and closets, macro trends play a fundamental role in shaping the future of fashion consumption on a global scale.
Professionals in the industry and avid fashion enthusiasts are often adept at spotting shifts in consumer behavior, but tracking macro trends is equally vital, as they offer insights not only into consumption but also into broader behaviors and lifestyles.
So, what exactly are macro trends, and how do they impact the fashion world? These questions will be explored in detail below.
Happy reading!
What are macro trends?
Macro trends are global behavioral patterns that shape society over a long time.
They have the potential to trigger significant changes in the social, political, technological, economic, and cultural landscapes, directly impacting our consumption patterns.
Because they have a significant and lasting impact, macro trends are essential for understanding where society is heading.
They enable the identification of opportunities, market positions, and optimal consumer engagement strategies.
Moreover, they offer valuable insights for developing products and services across various domains, including fashion, design, and architecture. 

What is the importance of macro trends for fashion professionals?
Macro trends hold relevance across diverse market segments as they provide foresight into consumer desires and choices.
In the realm of fashion, their importance becomes evident because what's on display today is the result of planning and production that occurred six months to a year in advance. To ensure that clothing is desired and sold at the right time, concrete and precise studies are indispensable.
However, macro trends, being anticipations of change themselves, can also be accelerated.
This was exemplified by WGSN, the world's leading trends authority, in its report "Future Consumer". WGSN's predictions, quickly validated, were influenced by the reality of the 2020 coronavirus pandemic.
The global populace had to adapt to a new routine of isolation, fostering feelings of fear, uncertainty, and anxiety. In response to these challenging times, a heightened demand for simplicity, comfort, and conscious consumption emerged. These concepts manifested in trends such as "homewear" and eco-fashion brands. 
It's during moments like these that we recognize the significance of macro trends in shaping new fashion products.
They serve as the foundation for every idea and inspiration that eventually finds its place on the clothing moodboard.
4 key fashion macro trends for 2024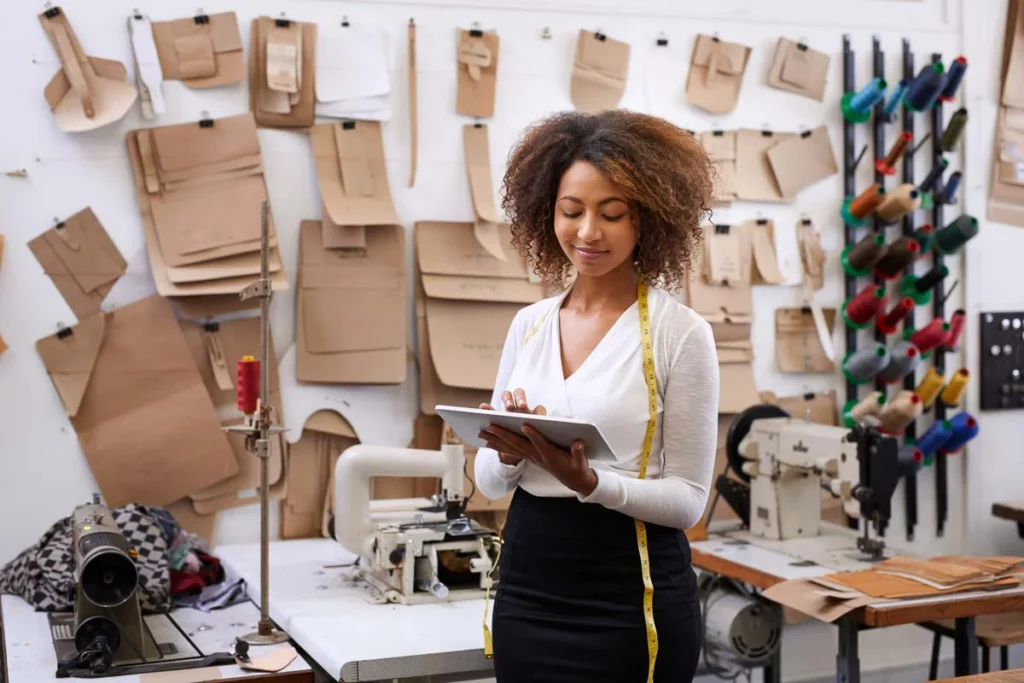 In a dynamic world where change is constant, consumer habits evolve in response to shifting trends. The fusion of technology and fashion is reshaping the industry, with the digital realm playing a pivotal role in its growth. As we anticipate the year 2024, several macro trends are poised to shape the landscape.
These trends not only reflect the direction of the market but also carry profound implications for businesses, particularly within the fashion sector.
Discover the four overarching macro trends identified by WGSN and explore strategies to stay ahead, ensuring your company is well-positioned to thrive in this evolving scenario.
1) More proximity in the supply chain
Since 2023, there has been a notable shift in the operations of product suppliers. The concept of geographical proximity and shared values among brands has gained traction.
An illustration of this shift is the growing proximity of distribution centers, a phenomenon coined as "friendshoring."
Friendshoring involves companies conducting certain operations, such as management, production, or research and development, in countries with strong partnerships to reinforce ties within the supply chain and emphasize brand values.
An example is Shein, a Chinese fast-fashion brand, employing friendshoring to establish factories across various regions of Brazil. This approach not only expands their business reach but also enables faster product delivery to consumers.
Learn more: Why consider sustainable consumption and production for your company?
2) Evolving trend timelines
The dynamics of fashion trends are undergoing a transformation, urging brands to adopt a more long-term perspective.
In response to the rapidly changing landscape influenced by internet platforms, a movement known as "Quiet Luxury" has gained momentum since 2023.
Contrary to fleeting trends that change monthly or even weekly, Quiet Luxury, despite its controversial nature, has the potential for enduring popularity beyond 2024.
Quiet Luxury, despite its name, extends beyond the realm of luxury goods and will impact all types of clothing in the coming years. Consumers are increasingly seeking versatile and durable pieces, moving away from rapid trend turnover.
Learn more: 16 hot Spring/Summer trends for your 2024 fashion collection 
3) Intentional purchases 
Consumers are becoming more selective, opting for durable items and reducing impulsive buying behaviors. Future clothing purchases will be driven by emotional connections and a desire for lasting satisfaction.
With the resurgence of in-store shopping, consumers will seek locations that seamlessly blend the physical and digital realms, offering "phygital" experiences. Brands should support customers throughout their purchasing journey with diverse forms of interaction and engaging experiences.
Learn more:  10 tips on creating an eye-catching fashion visual merchandising
4) Revival of physical retail 
The changes towards sentimental purchases necessitates a compelling and attractive physical retail presence. The return to physical retail is anticipated in the upcoming year. Investing in experiences that captivate and retain customers within the physical store is crucial.
Multichannel retail remains relevant, with physical stores taking on a more nuanced and multifaceted role. It's noteworthy that the pandemic has heightened consumers' appreciation for tactile and multi-sensory experiences.
This creates opportunities for personalized purchase strategies, addressing the growing need for contact and individualization in the post-pandemic era.
Learn more:  Explore challenges and opportunities to excel in fashion retail
Harness the macro trends and plan your collection with Audaces
With Audaces solutions, your clothing company can make well-informed decisions, minimizing the risk of setbacks and maximizing your prospects for success in the fashion market.
Discover how Audaces systems can add value to your manufacturing process:
Audaces360
Audaces360 integrates solutions for the fashion industry, enabling you to translate macro trends into innovative products.
With this comprehensive platform, your company can oversee the entire product lifecycle, from concept to production. It also provides tools to streamline collection development and enhance collaboration between styling and modeling teams.
By leveraging Audaces360 as a valuable ally, your manufacturing company can swiftly, efficiently, and accurately create collections that align with the prevailing fashion macro trends.
This results in reduced development time and enhanced production efficiency, positioning your brand for success in the dynamic world of fashion.
Audaces Isa
Audaces Isa is a specialized tool designed to empower your team in the creation of new collections, making it an invaluable asset for staying attuned to macro trends. This Fashion PLM software aids your company in effectively managing collections while providing real-time monitoring of each piece's development.
By utilizing Fashion PLM Audaces Isa, you can significantly reduce the time required to launch a collection, with potential time savings exceeding 30%. Additionally, this intelligent tool enhances overall company efficiency by ensuring that all departments remain focused on their respective processes.
Our software offers you the ability to:
Centralize information within a collaborative environment.
Maintain an online repository for all product files.
Safely store your files in the cloud.
Access data online anytime, anywhere, even on your mobile device.
Generate dynamic and comprehensive reports to support decision-making.
…and much more!
Unlock the potential of Audaces Isa to streamline your collection management and drive your fashion business forward.
Conclusion
Remaining informed about macro trends in the market is paramount. These trends serve as the compass to steer your production efforts toward creating remarkable collections that meet customer expectations and drive sales.
In this ever-evolving landscape, staying current with innovative technologies is essential for setting your business apart.
Download our free e-book today and gain valuable insights into some other trends involving fashion and technology:
FAQ
What are macro trends? 
Macro trends are long-term global behavioral trends that significantly influence society. 
Why are macro trends important for fashion professionals? 
Macro trends are vital as they forecast consumer desires and choices, crucial in an industry where products are created months in advance. 
What are the main macro trends for 2024? 
The main macro trends for 2024 are proximity in the supply chain, long-term perspective trends, intentional purchases, and the revival of physical retail.