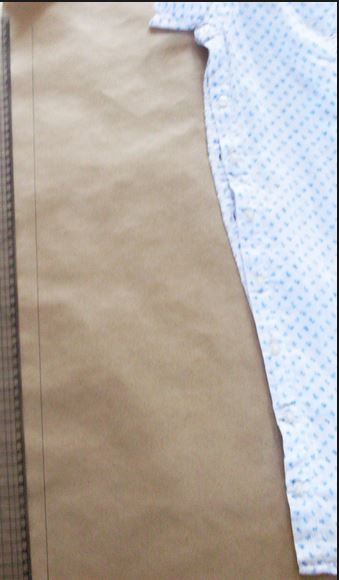 20/12/2016
HOW DO I PREVENT THE GARMENT PATTERN FROM LOSING ITS ORIGINAL SIZE
"I'm having problems with my pattern, my final garment is not coming out the same size as the original pattern. What should I do?" This is a common complaint from clothing manufacturer professionals. A low quality garment can be a result of problems with the seam, fabric cutting or even the initial garment creation process. When a garment pattern is made out of paper, it can eventually interfere in the final size of the garment.
Do you manually perform this stage of garment development? If you do, this can be the beginning of your problems with non-standard size clothing. But what do you mean? Well, when we develop garments manually, some issues can interfere in results of the final garments.
For instance, in order to make a paper pattern, you put all the measurements onto the garment pattern. To do so, you use rulers, squares and measuring tapes, always following your table of measurements. So far so good as the base pattern will follow the measurements you have defined. However, since this pattern will serve as a basis for your gradings and you will consequently use it to mark the fabric, it will become deformed over time.
Keep in mind that you will always work with the pattern outline and that this outline will gradually lose its definition. In many cases, the garment pattern will wear out and become smaller than its original size. Take a look at the following pictures of patterns that have lost their outline.
We can conclude from the first picture that this pattern was used innumerable times as a base for developing other patterns or even for marking the fabric since the outline is not well-defined. We can observe from the second picture that one of the patterns is completely wrinkled. This will make it harder to mark the correct measurements onto the fabric.
As you can see, paper garment patterns can be one of the reasons why the finished garment does not have the pattern's pre-established measurements. The patterns will be cut into non-standard sizes and will reach the sewing stage with different measurements than those marked on the tag. Can you imagine what a problem this would be when the garment is being sold?
Other problems faced during the pattern stage are the loss of patterns and also the illegibility of information written on paper patterns. For example, one may not understand information such as cutting amount, type of fabric, direction, etc. The loss of such information as well as other problems can cause the final garment to be different from what you desire.
If you have these problems or any other related to paper patterns, how about using a new automated pattern system for creating digital patterns? Imagine being able to create patterns with different sizes, in a fast and precise manner, besides being able to keep them and use them whenever you wish to, without losing quality.  Ask for a demonstration of Audaces Apparel.