Summary: 
Keeping up with the fashion week schedule helps you and your clothing company stay up to date with the latest trends in the industry;
Fashion shows take place twice a year in prominent fashion capitals;
Take advantage of Audaces multi-solution to develop your collection in a 3D environment. Get the Audaces360 free trial now!

Fashion weeks are highly anticipated events that draw the attention of fashion enthusiasts and industry professionals alike.

All eyes are on the latest trends and styles these shows present – from established luxury brands to up-and-coming designers on the global fashion stage.
Given their significant impact on the fashion realm, it's essential to stay informed about the fashion week schedule, including the key dates and locations of the most prominent shows across the globe.
Understanding how these events operate can provide valuable insights for anyone involved in the sector.

So, take the time to explore the exciting world of fashion events and discover the latest trends and designs that are shaping the industry.
Enjoy the read!
What is a Fashion Week? 
Twice a year, in the Spring/Summer and Fall/Winter seasons, renowned fashion brands and designers take their creations to the world for a week-long celebration of creativity and style.
At these events, their latest collections are unveiled through captivating runway shows.  
It's not just about a simple display of clothing: the music, scenery, and lighting all work together to create a multisensory, playful experience.
Each show lasts between 7 and 15 minutes and aims to transport those present into the world of the designer, allowing them to get a glimpse at the story behind each creation.
Learn more: Discover 20 must-have trends for your Fall/Winter fashion collection
What are the world's top fashion weeks?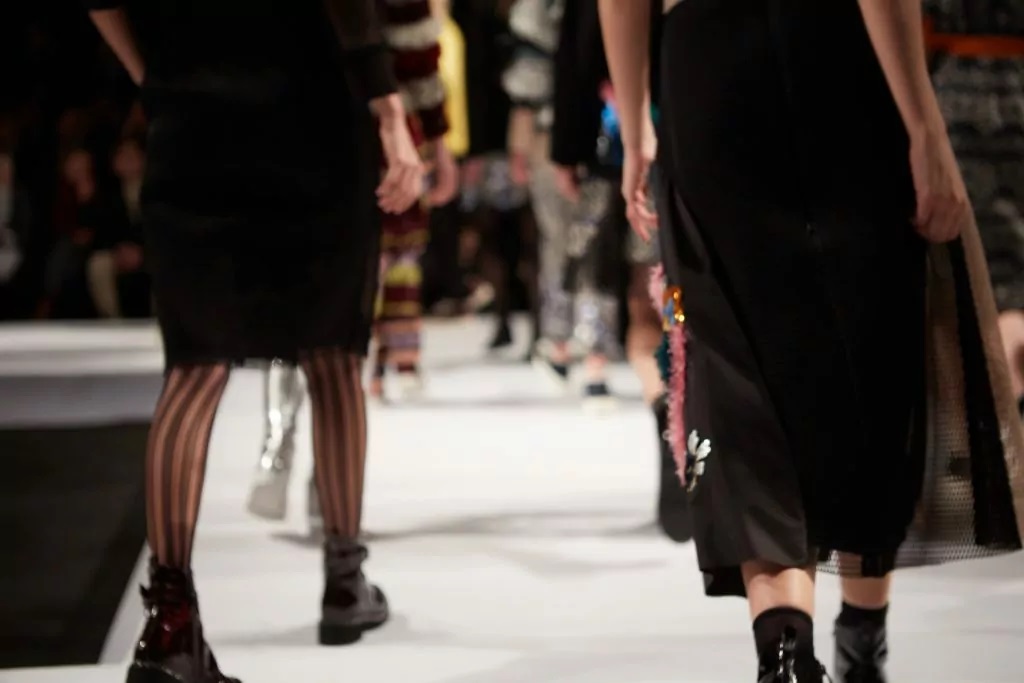 London Fashion Week
Renowned for launching the careers of many of today's most talented designers, London Fashion Week is famous for its avant-garde approach. 
Despite being founded in 1984, it was the last of the four major fashion weeks to open to the public. However, it was the first fashion week in the world to broadcast a live show, in 2010.
London Fashion Week is known for showcasing more conceptual looks on the catwalks, as well as fostering emerging talents. The event attracts both up-and-coming designers and established fashion houses like Burberry. 
The Fall/Winter season is held in February, while the Spring/Summer season takes place in September. 
Paris Fashion Week
Considered the most significant fashion event in the world, Paris Fashion Week is the ultimate destination for haute couture launches. While fashion shows have been taking place in Paris since 1945, fashion weeks only started in 1973.
One of the most iconic moments in the history of fashion took place during the first Paris Fashion Week in 1973: the Battle of Versailles. This charity event brought together American and French fashion names in a legendary showdown of styles, raising funds for the restoration of the Palace of Versailles.
Today, many prestigious fashion brands use Paris Fashion Week as a platform to showcase their latest collections and make a statement on the world stage.
Milan Fashion Week
Italy is the birthplace of many world-famous fashion houses, making it a natural home for one of the most celebrated fashion weeks in the world.
Milan Fashion Week showcases an abundance of exquisite details, technical excellence, and luxurious materials, all of which have become synonymous with the Italian fashion industry.
Some of the most highly anticipated shows at Milan Fashion Week are hosted by iconic brands such as Prada, Miu Miu, Versace, and Gucci.
New York Fashion Week
Known for its commercial appeal and street style influences, New York Fashion Week provides a platform for both established and emerging fashion designers.
Alongside legendary North American fashion houses like Ralph Lauren, Calvin Klein, and Michael Kors, NYFW also offers space for new talent to showcase their work to a global audience.
This diversity of perspectives and styles has made New York Fashion Week one of the most inclusive and exciting events in the fashion industry.
Sao Paulo Fashion Week
Founded in 1995 by Paulo Borges, one of the most influential personalities in the fashion industry, Sao Paulo Fashion Week (SPFW) was initially named Morumbi Fashion before being rebranded.
As the largest fashion event in Latin America, SPFW continually evolves, showcasing established Brazilian fashion icons while also promoting emerging talents deserving of recognition.
SPFW is known for its commitment to promoting sustainability and inclusivity in fashion.
Learn more: 9 fabrics with the perfect fit to use in your fashion collection
What are the main dates on the Fashion Week schedule?
Are you ready to stay updated on the latest fashion trends for the upcoming seasons? Here are the major dates for Fashion Week events around the world.
Fall/Winter
The Fall/Winter fashion shows have already taken place, showcasing the latest trends. In case you missed them, take note of their highlights on the web:
Milan Fashion Week (Men): January 13-17, 2023;
Paris Fashion Week (Men): January 17-22, 2023;
Paris Fashion Week (haute couture): January 23-26, 2023;
Copenhagen Fashion Week: January 31 to February 3, 2023;
New York Fashion Week: February 10-15, 2023;
London Fashion Week: February 17-21, 2023;
Milan Fashion Week: February 21-27, 2023;
Paris Fashion Week: February 27 to March 7, 2023.
Spring/Summer
The Spring/Summer fashion shows are just around the corner, giving us a sneak peek into the hottest styles for the warmer months.
New York Fashion Week (Brides): April 11-13, 2023;
Sao Paulo Fashion Week: May 25th to 28th and from November 16th to 20th;
London Fashion Week (Men): 10th to 12th June 2023;
Paris Fashion Week (Men): June 20-25, 2023;
Paris Fashion Week (haute couture): July 3-6, 2023;
London Fashion Week: September 15-19, 2023;
Paris Fashion Week: September 25th to October 3rd, 2023.
Who to follow to stay up to date on fashion weeks?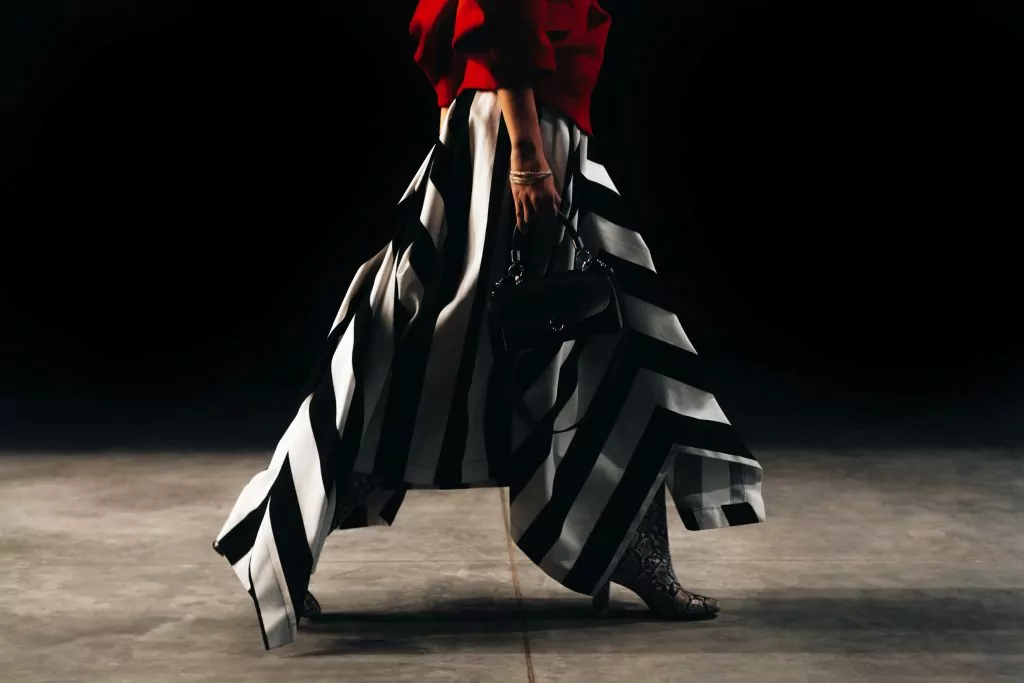 Attending fashion weeks in person may not always be feasible, but you can stay connected and informed through various websites, channels, and individuals covering the events in real-time.
To give you a hand on that, we've curated a list of essential social media profiles that most likely will be covering the major fashion weeks globally. With their help, you can follow every aspect of the show – from backstage to the front row – as if you were there in person.
Explore our handpicked selection below!
Models
On the runways or just in the audience, they are always present in the main fashion weeks, serving up breathtaking looks.
Influencers
Celebrities known for their influence over others, they're sure to be present in the front rows of fashion weeks. They give us an inside look at everything happening and show off their own fashion-forward styles.
Websites
Following fashion websites and blogs is another great way to search for the latest fashion week news. They cover everything from emerging trends to celebrity sightings at each event.
You can also follow the official social media accounts of the fashion weeks, participating brands, and the stylists responsible for each show.
How to participate in a Fashion Week?
To participate in a fashion week, you'll need an invitation or accreditation.
Invitations are distributed by press offices and PRs of each brand to fashion influencers, models, journalists, influencers, and celebrities.
Which are the top brands participating in fashion weeks? 
The most famous fashion weeks host many top fashion brands, both nationally and internationally.
Check out the list of the main brands you can find at the most important fashion shows:
Fendi;
Roberto Cavalli;
Hugo Boss;
Prada;
Versace;
Dolce & Gabbana;
Giorgio Armani;
Calvin Klein;
Michael Kors ;
Miu Miu;
Paco Rabanne;
Jean Paul Gaultier;
Tommy Hilfiger;
Alexander McQueen;
Dior;
Chanel;
Gloria Coelho;
Lino Villaventura;
Alexandre Herchcovitch.
Fashion trends to watch out for 
After the first shows of the 2023 fashion weeks, some emerging trends for the upcoming seasons can already be seen.
Here are some of the hottest fashion trends to keep an eye on:
Sparkling and sequined garments;
Pleated fabrics;
Asymmetric cutouts and slits;
Transparent details;
Fringes and feathers;
Crochet accents.
Learn more: How to create a clothing color chart to elevate your collection
How to bring fashion weeks trends to your clothing collection?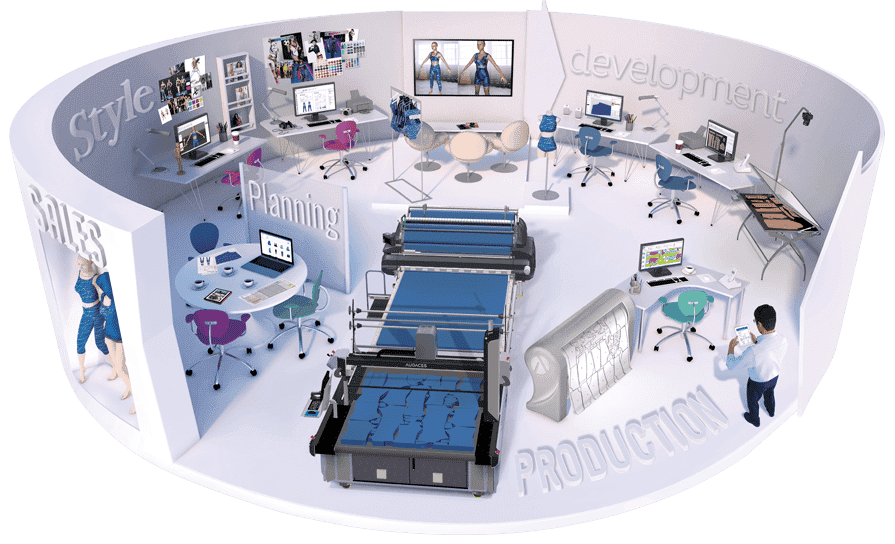 Audaces offers advanced technologies to help clothing brands and companies incorporate the latest trends from major fashion weeks into their collections with greater accuracy.
Discover how our software can benefit your business operations:
Audaces Idea
For those seeking better communication and increased efficiency during the creative process, Audaces Idea is the perfect solution.
This software standardizes processes and provides precision, allowing you to estimate costs and integrate technical drawings with spec sheets.
Audaces Isa
With Audaces Isa, a comprehensive and advanced tool, you can manage the entire product life cycle for launching your fashion collection.
Moreover, you can ensure the timely execution of tasks, enabling more informed decision-making.
Audaces Fashion Studio
This software facilitates the creation of three-dimensional models, optimizing the time required for sketch development.
Furthermore, Audaces Fashion Studio integrates seamlessly with the creation and production stages, streamlining the entire process. 
Conclusion 
To meet your customers' expectations and incorporate the latest trends, it's crucial to keep track of the Fashion Week calendar, where important details and innovations are showcased in each event.
Audaces software can help you to stay ahead of the game! Download our free e-book now and discover how to plan a fashion collection: 
FAQ
What is a fashion week?
    Fashion weeks take place twice a year, during the Spring/Summer and Fall/Winter seasons. For one-week, top brands and renowned fashion designers showcase their latest collections to the world.        

     
What are the major fashion weeks?
    The top Fashion Weeks are held in London, Paris, Milan, New York, and Sao Paulo.   

        
How can I keep up with fashion weeks worldwide?
    If you cannot attend fashion weeks in person, various online resources such as websites, channels, and social media accounts provide real-time updates and coverage of the latest fashion trends and events. You can also follow fashion influencers and bloggers to stay informed.