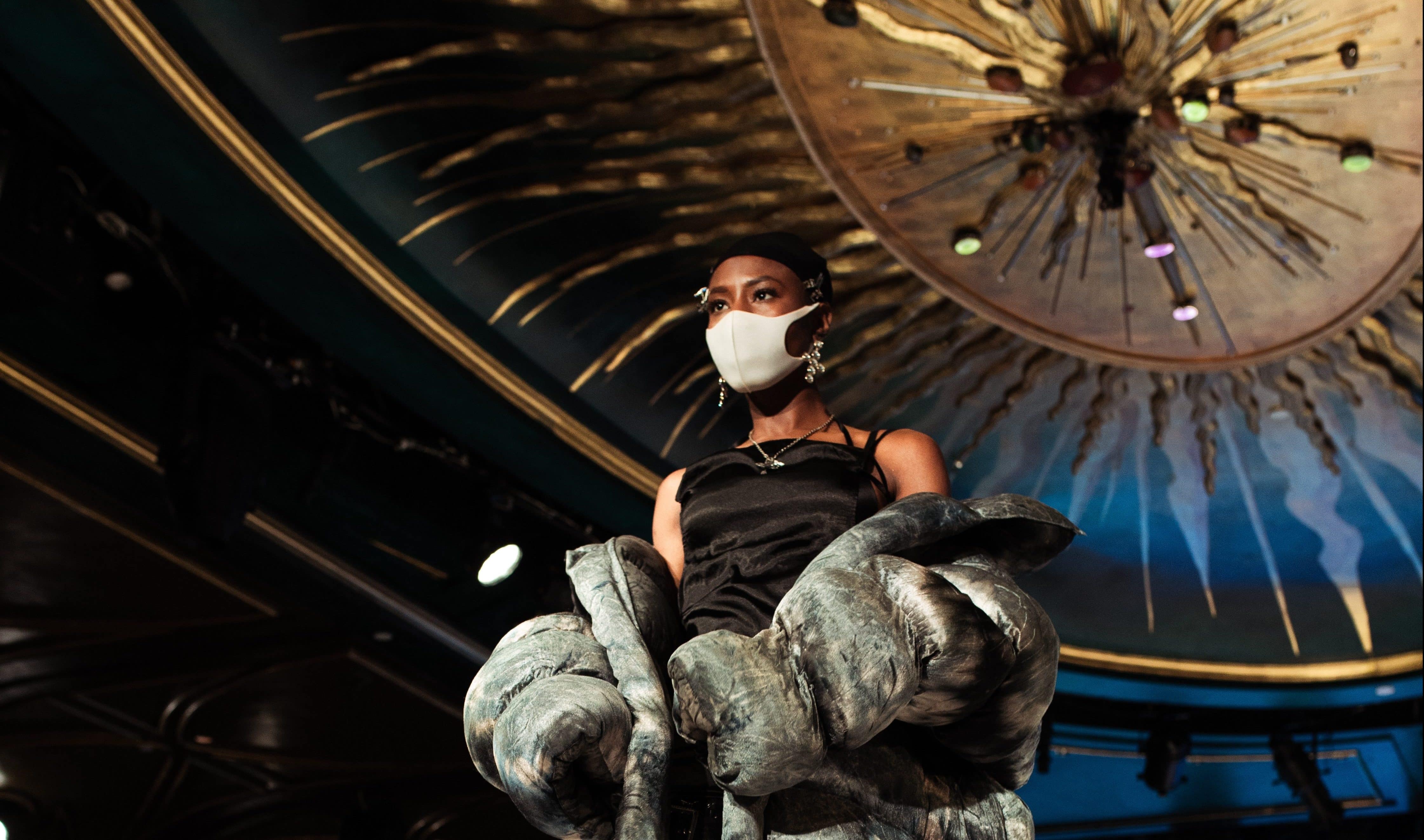 04/11/2020
The fashion market in the post-pandemic world
Thoughts abound
I believe that we have all stopped to think about what will be the fashion market in a post-pandemic world. Will there be a different world?
Will we have to live with all these new habits acquired during this period of social isolation? Will people just ignore this process and return to their lives as if nothing had happened as if no thought needs to be changed as if our habits don't need to be rethought?
However, some facts are concrete:
We need to think about the collective
So, thinking that many people's work depends on their actions, valuing local consumption, buying from those who know and know who makes the product, knowing if this producer does not exploit the work of others and if he remains transparent in all his production processes are factors very important at that moment.
The consumer is more vigilant and concerned about the consequences of his actions.
Therefore, offering a fashion with purpose will make its acceptance much easier.
Professional life can exist without a physical presence in the workplace
According to research by the Inter-Union Department of Statistics and Socioeconomic Studies (DIESE) with the support of IBGE, it was proven that, during the Covid-19 pandemic, 10% of the economically active Brazilian population is working in the home office and probably not will return to traditional work environments.
This shows a share of 8.4 million people will remain at home to develop their jobs. The result even shows that 56% are women and that more than half have higher education (74%) and own home (72%).
So, staying indoors calls for more comfortable clothes. The time that we would lose on the home-work itinerary allows for other activities, such as valuing physical activities and healthy thinking, also growing a market for clothing for physical activities.
The "manifesto from A to Z", by designer Stella McCartney, emerged from a reflection during the social isolation about the legacy that we will leave to the world and brings issues already reinforced by the brand, such as sustainable productions and veganism.
The environment shows signs of change
In this way, It is necessary to rethink and be more aware of consumption. Clothes need to last longer, stop being disposable. We need to reduce fast fashion in favor of slow fashion and value other forms of consumption, such as the rental of second-hand clothes.
Stop buying on impulse, by induction, by influence, and start to value the purchase thought in a global context, from the extraction of the raw material to its final disposal.
It is time to encourage a circular economy, to know what end there will be so much waste that the fashion industry produces.
Technology will increasingly become part of the common environment
So, with consumers without leaving home, it is worth encouraging multiple sales channels. Online is increasingly common in everyone's life, so why shouldn't it be in fashion consumption?
Fashion needs to value the alliance between comfort, technology, and facilitated consumption.
It is still difficult to say what will become of the post-pandemic with such uncertainties.
However, in addition to the factors mentioned, priority number one will continue, for a long time, being hygiene, individual protection, and comfort. All with a touch of joy to take care of the emotional side as well.
What the predictions say
According to Bruna Ortega, from WGSN Brasil, a global portal on consumer and design trends, "the issue of protection comes not only with the case of the clothes that embrace it, which brings the idea of ​​comfort.
But also another idea of ​​protection, with pieces that prepare us for adverse situations. In addition to fabrics that protect from UV rays, pollution, antiviral ".
In other words, concerned with comfort for themselves and for the planet, consumers and brands intend to invest in a light, functional and timeless pieces.
About the columnist:
Ana Luiza is a fashion designer, business consultant, teacher, and special columnist for Blog Audaces.
Take advantage of the wave of change in the world and also change the way you create and produce fashion. Discover Audaces 360, the most complete solution for integrating creative and productive stages, optimizing creative talent and resources through information and practicality. Talk to one of our consultants and learn how to be part of the digital, innovative, and audacious future of fashion.