Wearable technology is revolutionizing our daily lives! let´s discover how!
You have already realized that technology is influencing and revolutionizing virtually every area of ​​life. Nobody else imagines themselves disconnected from the internet or the applications that facilitate communication between people.
We increasingly buy smart cars and machines and learn to use technology to our advantage. So, what is wearable technology? Among market trends, one that has high growth projections, as well as the internet of things, is that of wearable technology.
But do you know exactly what defines wearable technology? Wearable technology items are usually also networked with other equipment or connected to the internet, sending data to software that works in the cloud and returns information to users.
The industry that is leading the R&D (Research & Development) process in the wearable technology segment is the one connected with sports.
The main objective of these investments made by this industry is to enhance the performance of athletes and the human capacity to perform different activities. Although wearable technology is becoming increasingly essential for the sports fashion segment, it is also growing in several other directions.
Who tells us more about wearable technologies and their different categories is Ana Luiza Olivete, fashion designer, business consultant, teacher, and our special columnist:
How can technology and fashion solve problems together?
When we talk about smart fabrics, we always think about those initial research on textile materials, where we added smell to fabrics, fabrics that removes moisture from the skin, threads that breathed better or that released moisturizer, and so on.
But we are already far from that and much closer to wearable technologies, that is, embedding the technology in a garment, giving another perspective, and doing it with meaning, not only with aesthetic and communication meaning but with real meaning, in order to solve a problem.
With the development of studies on wearable technologies, there is an in-depth look at the synergy between textiles, fashion, and technology and how it can be a problem-solving element.
Contextualizing, wearable technology, our translation for wearable, is not necessarily linked only to clothing, but also to a backpack, shoes, a bag or that can be embedded in a textile material.
This comes from the impulse of what we call the internet of things (IoT), which means that everything is connected to a single network – the internet – from the coffee maker to the washing machine, telephone, air conditioning, home lighting, that is, an electronic system. And why not our clothing?
Because they cannot bring extra functionality, just like in communication: the newspaper brought the word, the radio brought the voice, the television and the computer brought the image and now cell phones have brought usability. What we lack now is portability, where we can dress and integrate our clothes with this technology.
Thus, we understand that today, technological fashion or wearable technologies, are multidisciplinary processes, where engineers, computer scientists, and designers work together and in order to integrate this entire system.
Thus, we understand today that we have three degrees of the interaction of the human body with technology:
1. Portable (external to the body)
Not necessarily dressed, but ported, like our smartphones, smartwatches, Google glasses, etc.
2. Wearable (close to the body)
They are still the most common ones, where the technology is in textiles or clothing.
3. Interactive
There are several approaches, such as Levi's jacket that you can play music and answer phone calls with a circuit embedded in the jacket fabric.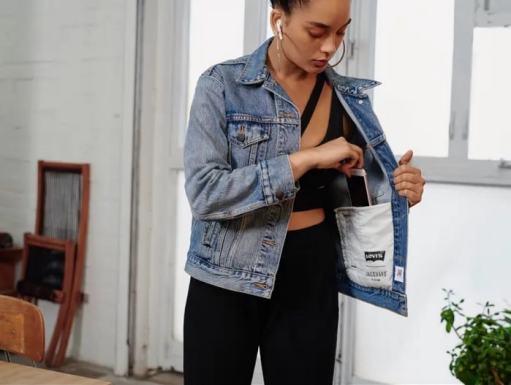 The textile threads in this circuit are conductors of electricity or so-called electrical fabrics, where the three pillars of interactive textiles are needed: textile technology, electrical engineering, and information science.
An example of intelligent textiles is the innovative research by Hussein Chalayan, who has been working in this area for several decades.
Smart
There are textile materials that react with our biological material, that is, when we sweat, the sweat bacteria reacts with the skin's pH and encourages it to open the respiratory channels to improve the performance of athletes.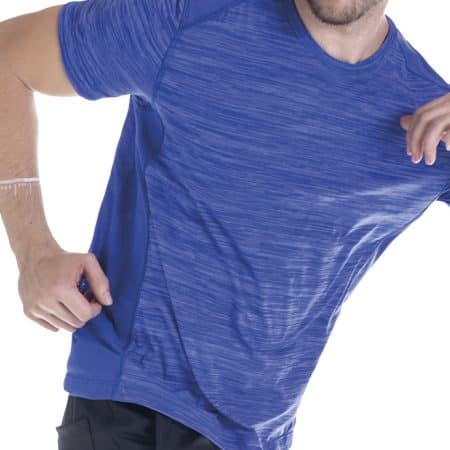 Implantable
(inside the body)
Tattoos with conductive inks that can monitor body temperature, sensors that can help people with disabilities not to suffer from exams, and some other type of monitoring.
Maybe it's the real human-machine interaction. A very close reality that we will still be alive to witness. And how can we not give in to the fascinations of technology?
The size of the wearable technology market
Companies of different sizes and areas of activity are investing in wearable technology. Giants like Nike, Adidas, 3M, Puma, as well as startups with other proposals and business models are researching and developing new costumes, clothes, and accessories.
According to a report by the Globo TV program Mundo S / A, 320 million wearables would be on the market in 2017. This number is expected to double by 2021.
The same program mentions other superlative figures: revenue growth in the wearable technology segment of 25.9% in 2017, compared to 2016, and the estimate that 2.6% of the world population will be using products of this type by the end of 2017.
Consultancy IDC, on the other hand, projects that suppliers of wearable technology clothing and accessories sell 125.5 million wearables in 2017.
This sale would represent a 20% growth over what was sold in the previous year.
According to the research manager at IDC Wearable, Ramon T. Llamas, the wearable technology market is entering a new phase.
According to the expert, when this market started to take its first steps, it was of interest only to people most interested in technology and the latest news in the sector.
But now it is already being adopted by other user profiles that are beginning to realize the gain that they will have not only with the use of the hardware brought by the wearables but mainly with the processing of the information registered by them.
A report by Ericsson also projected that 5G technology will make wearable technology increasingly used in healthcare.
The expectation is that the sale of wrist bands will decrease as other devices gain more space.
This may be the case for smart clothing, with low-cost manufacturing by several companies in China and the high expectation of the Jacquard Project made in partnership between Google and Levi's.
Some trends in wearable technology
Among the most popular wearables in this expanding market are wristbands and smartwatches that, among other features, monitor heart rate, an employee's stress level at work, and the temperature of an athlete or worker that operates in a mine.
In addition to serving athletes and people who easily adopt the latest technological innovations on the market, wearable technology also promises to revolutionize the workplace safety market.
Several manufacturers of PPE (personal protective equipment) are increasingly investing in technology to help expand what the market knows as safety in the workplace.
The expectation is that in the not too distant future companies will adopt masks or other smart devices that will record all the information of the work environment and also record the conditions of the worker.
This information, like all that is captured by wearable technology, will be processed and will help prevent accidents, health problems, and improve decision-making processes.
An IDTechEx report pointed to 41 product categories that can be considered as part of the wearable technology segment. This group is part of both smartwatches and fitness trackers, smart clothes and glasses, among others.
One of the most important technological showcases in the world, CES 2017 presented some innovations in the sector that serves as a thermometer of some trends in wearable technology. A report from Men's Health highlighted some of the most interesting wearables presented at CES 2017.
The list includes the Halo Sport, a headset that, if used for 20 minutes before physical activity, helps to increase neuromuscular connections and improve motor coordination and other skills.
Another highlight highlighted by the publication is the Fitbit Charge 2 and Flex 2. The first has an integrated heart rate monitor, a relaxing breathing guide, and intuitive controls. The second, ultra water-resistant, records the main information of an athlete in the pools – and who also practices other sports.
Also at CES 2017, Withings Steel HR, a classic-style smartwatch that has a continuous heart rate monitor and a battery that lasts 25 days without requiring a recharge, caught the eye at CES 2017. The analog interface of the watch changes when the user receives digital notifications for calls, texts, and calendar events.
The list of news in this area seems endless, but it is worth commenting on another CES 2017 launch: Under Armor clothing that helps athletes recover during sleep.
Athlete Recovery Sleepwear is a collection of clothes covered with bioceramic fabric that returns the heat of the human body as therapies that use infrared to help with this, in blood flow and muscle recovery.
These are just some of the trends in this segment with projected continued growth for the coming years.