Summary
Running an online swimwear store offers year-round e-commerce opportunities
However, success hinges on seasonal trends and demand
Master every step of your swimwear collection, from creation to production, with Audaces360 multi-solution. Get our free trial now!
The online swimwear store realm has been making waves, experiencing notable growth in recent years.
It is worth highlighting the increasing preference of consumers to purchase bikinis, swimsuits, and accessories directly online.
This shift isn't just about convenience; it's also a testament to the ever-expanding array of options, styles, and advantages that online stores provide.
As consumers continue to embrace e-commerce as their go-to shopping method, the swimwear industry finds itself sailing toward promising horizons.
Optimistic forecasts project sustained sales growth in the years to come.
So, if you aspire to become the next success story in this niche, you're in the right place.
Read on!
Can an online swimwear store be profitable?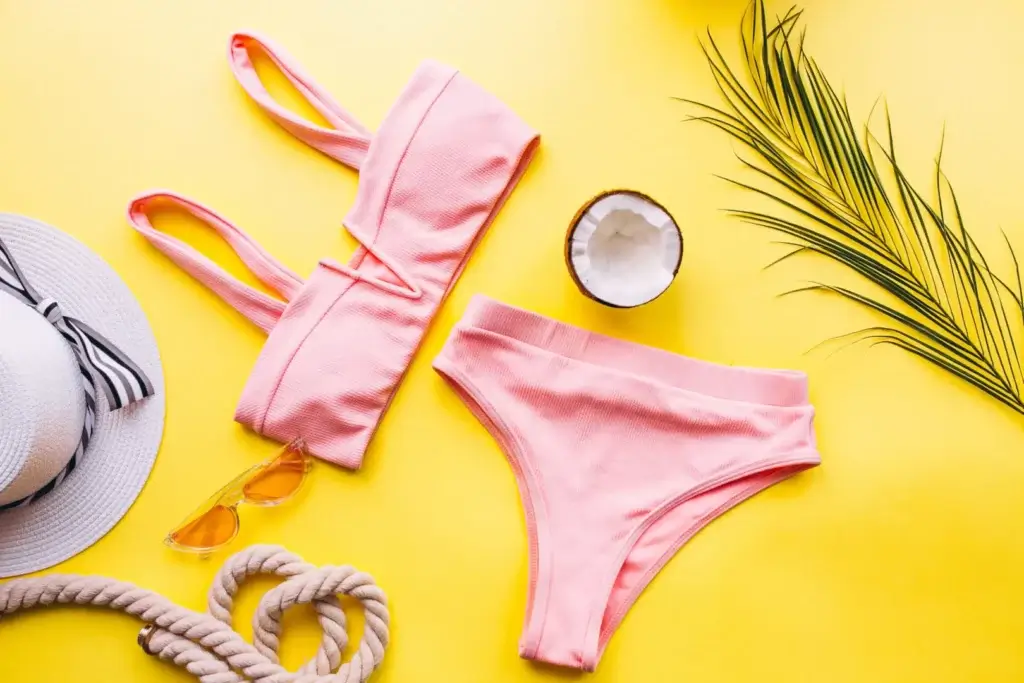 Swimwear attire is designed for both sporting activities and leisure wear – the category encompasses items such as bikinis, tankinis, swim shorts, one-piece swimsuits, and even diving apparel.
The swimwear industry is marked by seasonality and intense competition, driven by demand and current fashion trends.
Projections suggest that the global swimwear market will approach US$29.1 billion by 2025.
Competition within the swimwear sector is indeed a factor, with numerous brands and e-commerce platforms vying for consumer attention.
However, there are several ways to distinguish your store!
Staying current with the latest trends and offering a diverse range of styles can attract a broader customer base and higher profits.
And, naturally, product quality is paramount to thrive in this market. Beachwear demands durable and comfortable materials that withstand exposure to water and sunlight – such as Neoprene, Lycra, nylon blends, polyamide, and polyester.
Invest wisely in superior materials, strategic planning, and exceptional customer service, and you'll reap the rewards!
A high-potential market
If you're ready to take on a bigger challenge and seek greater earning potential, consider diving into the swimwear industry, which boasts some of the most promising profit margins, of around 40%.
This sector presents a series of innovations, which makes it an interesting market to be part of.
Customers are more and more searching for swimwear that is sustainable, diverse, functional, and comfortable, representing a fantastic opportunity for creativity and the launch of new products.
Therefore, selecting the right e-commerce platform is crucial for the success of your business.
Ensure you opt for a platform that is reliable, and equipped with essential online selling features like secure payment processing and shipping options.
With an efficient payment method, you can receive 100% payment immediately.
Oh, and don't forget: In addition to swimwear, you might want to consider expanding your product line to include beach accessories, summer clothing, sunscreen, and other related items.

How to sell swimwear online?
Starting an online swimsuit business can be an exciting venture, and there are many options available for creating your online store.
Selecting the right platform or method for your online swimwear store depends on your business goals, budget, and the level of customization desired.
Here are some platform types and online store options to consider:
Specialized e-commerce platforms
These are dedicated platforms that provide you with the tools and infrastructure to set up and run your online store.
Marketplace platforms
You can also consider selling your swimsuits on established online marketplaces where you can list your products alongside competitors.
Custom e-commerce website
For a more tailored approach, you may choose to invest in custom website development to create an online store that is integrated with your brand's identity. You'll need to hire a web developer or agency to create a bespoke e-commerce website.
Learn more: How to set up your online clothing business from scratch
What are the costs of establishing an online swimwear store?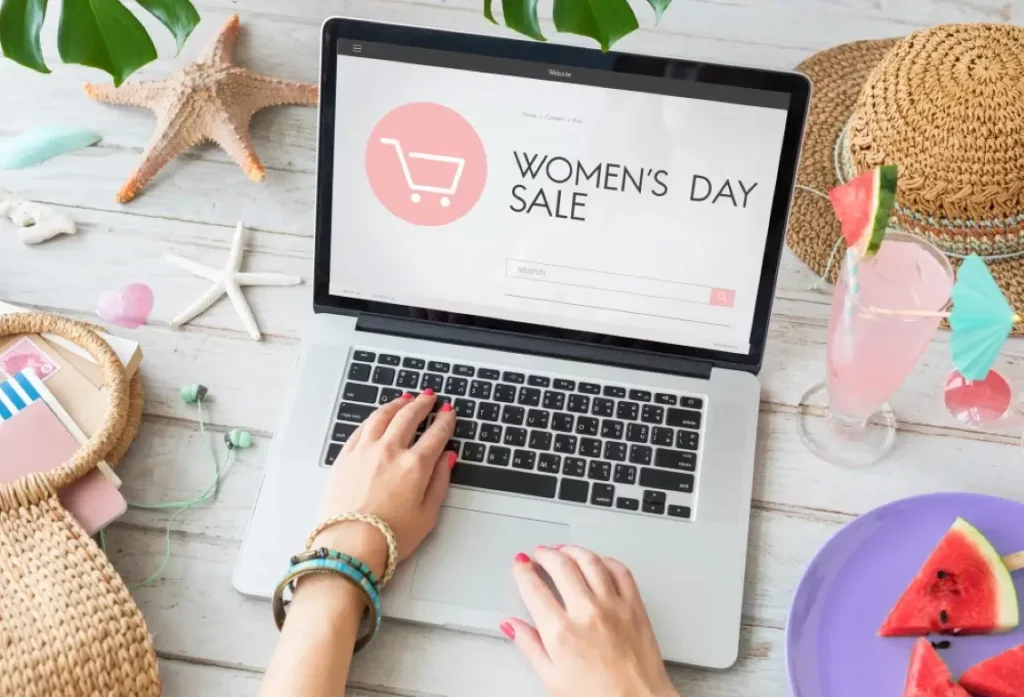 The expenses associated with creating an online swimwear store depend on various factors including the scale of your operation, the chosen e-commerce platform, website design, marketing strategies, and other components.
Discover some of the key expenses you should anticipate:
E-commerce and hosting platform
The expenses typically range from $20 to $300 or even more per month, depending on the plan you opt for and the included features.
Furthermore, you must factor in additional services required to keep your website operational, such as hosting and domain registration.
Product photography
You might consider enlisting the services of a professional photographer, investing in photography equipment, or utilizing a top-tier smartphone to embark on a DIY approach.
Be careful when editing images to ensure they maintain their authenticity and appeal.
Learn more: 8 tips for a successful fashion photoshoot of your collection
Initial inventory
The initial inventory phase requires acquiring a selection of beachwear products to kickstart your business.
The costs associated with this phase depend on the quantity and variety of products you intend to offer.
Learn more: Discover 9 best practices for optimizing apparel inventory management
How does the online swimwear market work?
The realm of beachwear e-commerce has undergone substantial growth and transformation in recent years, primarily driven by the surge in online shopping and the expanding digital presence of swimwear brands.
Here's a glimpse into how swimwear e-commerce operates in the digital landscape:
Specialized e-commerce
Many swimwear brands have established their own dedicated online stores, providing customers with a curated selection of swimwear, beachwear, and related accessories. Like Caiupe, for example, a beachwear company from Brazil.
Variety of products
Beyond swimwear itself, the digital swimwear market typically extends its offerings to include a diverse array of related products.
These may encompass summer clothing, cover-ups, hats, sunglasses, sandals, and various other accessories.
To entice customers, it's crucial to craft alluring product descriptions that highlight the benefits of each item. Additionally, ensure crystal-clear sizing information to eliminate any surprises upon the arrival of purchased products.
Learn more: Check out 3 infallible tips to assemble a fashion product mix
Customization options
E-commerce stores often provide an array of options for customization, offering various sizes, styles, and designs tailored to cater to distinct customer preferences and needs.
A cool asset is mixing and matching pieces, allowing them to be sold separately or as part of kits.
Trends and style
When it comes to swimwear brands, staying abreast of current trends and styles is imperative to allure consumers seeking to remain fashion-forward during the beach season.
You must anticipate these trends, both in terms of style and color, to gain a competitive edge when promoting your pieces.
Learn more: Uncover the benefits of fashion trend forecasting for your clothing business
Shopping experience
A seamless online shopping experience encompasses user-friendly site navigation, high-resolution product images, comprehensive product descriptions, secure payment options, and a straightforward checkout process.
Remember, your goal is to see customers loading their shopping carts in your online swimwear store!
Promotions and seasonality
In the swimwear industry, trends often align with the summer and holiday seasons, leading to the launch of fresh collections and targeted promotions designed to captivate consumers during the sunnier months of the year.
Make sure not to miss out on the opportunities presented by marketing campaigns and stay attuned to the promotional calendar in your region.
Logistics and delivery
Efficient logistics and a reliable delivery process ensure the swift and secure delivery of products to customers.
This encompasses a variety of factors, including shipping options, order tracking mechanisms, and streamlined inventory management.
Providing precise information to your customers ensures trustworthiness, satisfaction, and fosters loyalty for future purchases.
Learn more: Get to know what GTIN is and its importance for the clothing industry
How to set up an online swimwear store?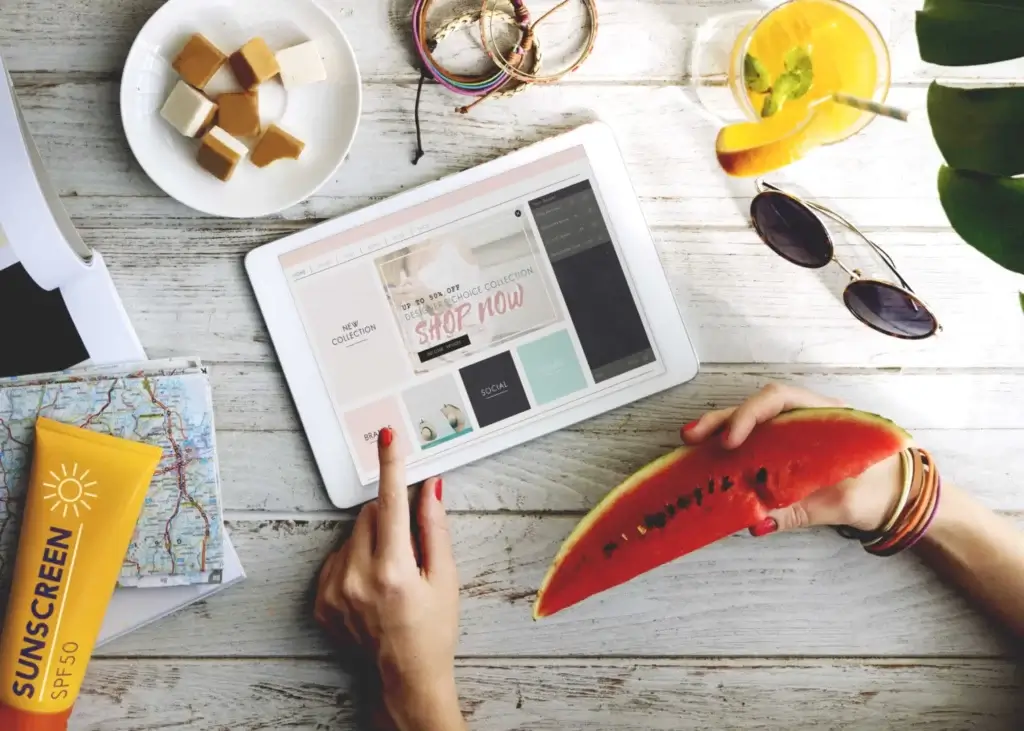 The success of an online swimwear store hinges on its ability to adapt to market dynamics and respond to customer demands.
Here are 5 tips to enhance your business model:
1. Understand your audience
Begin by conducting thorough market research to gain insights into the demographic characteristics, interests, behaviors, and needs of your target audience.
Create detailed personas that represent different buyer segments, such as young adults on vacation and families heading to the beach.
Learn more: How to set up your plus-size fashion online business
2. Leverage summer
Harness the power of peak seasons, particularly summer when demand for swimwear is at its zenith.
Develop seasonal collections and promotional campaigns that align with summer trends, enticing customers to purchase your products to bask in the warmth of the season.
3. Have reliable suppliers
Invest time in researching and selecting dependable, experienced suppliers who offer top-quality products and are open to collaborating on pricing and delivery timelines.
Cultivate strong relationships with your suppliers to ensure a steady inventory flow and meet the demands of seasonal fluctuations.
4. Invest in marketing strategies
Allocate resources to develop a comprehensive marketing strategy that encompasses various models, including content marketing, social media engagement, paid advertising, and email marketing.
This approach will enable you to create visually appealing content, such as photos and videos featuring models wearing your swimwear pieces in beach settings, effectively igniting customer desire.
5. Rely on cutting-edge technology
Choose an e-commerce platform that offers scalability and essential features like shopping cart management, and inventory control.
Prioritize mobile optimization for your website to ensure a seamless shopping experience for customers accessing your store via smartphones and tablets.
Also, consider incorporating a technological innovation that can significantly benefit your online swimwear store: a virtual fitting room.
Through this, customers can input their measurements, helping them determine the perfect size for their swimwear purchases, and reducing the need for exchanges.
Transform your online swimwear store with Shape-U
Shape-U offers an innovative solution for improving your online store's shopping experience, providing personalized recommendations for customers to find what they want quickly.
These transparent suggestions build trust in your store.
Additionally, it offers detailed reports on your store's performance, empowering effective planning.
If you're ready to boost your online swimwear store, download the e-book for simple and swift guidance and more insights:
FAQ
Can an online swimwear store be profitable?
Given the promising profit margins in the swimwear industry, it has the potential to be a profitable venture, especially with the global market projected to reach nearly US$29.1 billion by 2025.
What's the cost of setting up an online swimwear store?
The cost of launching a swimwear e-commerce site depends on factors like business size, e-commerce platform, website design, marketing, and more.
How does the digital swimwear market operate?
The digital swimwear market has expanded due to online shopping and increased brand presence on digital platforms in recent years.