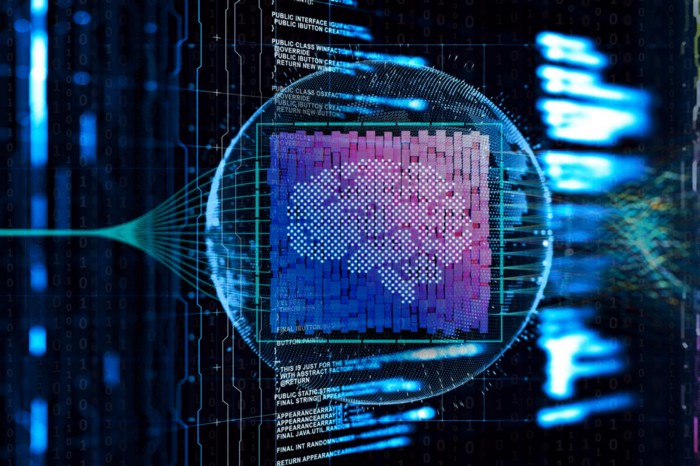 21/01/2022
Big Data: what it is and how it contributes to Industry 4.0
Big Data is a concept that refers to large and complex sets of data, dealing with all activities related to the systems that manipulate them.
The creation and storage of information have undergone radical changes throughout history, thanks to the evolution of technology and communications.
If you want to understand what Big Data is, how it came about and how it relates to Industry 4.0 and the Textile Sector, keep reading this post that the experts at Audaces have prepared especially for you:
The Origin of Big Data
Although the term Big Data as such began to be widely used in the nineties, its history dates back to the time when methods of organizing data emerged.
Information storage has its first known moment in history around 2000 BC, when, as is known, rudimentary data storage methods already existed.
The Library of Alexandria is one of the great examples of data storage in antiquity. Its purpose was to store all of humanity's knowledge. Unfortunately, in 48 BC it was destroyed by the Roman invasion. By then, it had about half a million documents.
Information is constantly generated, and storage methods have been adapting to times and technology, becoming increasingly sophisticated.
The evolution of technology not only facilitates the manipulation of information but is also responsible for the increase in its generation.
In 1931, in Germany, the first computer considered as such was created; In 1977, Apple created the first large-scale personal computer.
In 1991, the internet was born and, with it, the great revolution in data collection, storage, and analysis.
With the advent of internet-connected cell phones, continuous connectivity contributes to generating much more data.
What, after all, is Big Data?
In general, we can say that Big Data is a term that describes the large volume of data that floods companies, organizations, institutions, etc. and makes use of computer applications to be able to handle them correctly.
The volume of data has been increasing exponentially for a few years now, and traditional data management solutions such as spreadsheets are not enough to handle this huge amount of information.
There are 5 aspects to defining Big Data. This rating is called 5V:
Data volume: The amount of data stored;
Data generation speed, if the flow is too high, the tools are not enough;
Variety: Data types can come from websites, forms, emails, IoT, audio, video, etc. These are classified into:
Structured: data stored in traditional databases, in an organized way. They can be easily collected, processed and analyzed.
Semi-Structured: are data stored in a heterogeneous way, being able to follow different patterns.
Unstructured: Data comes from multiple sources and is not organized (video, text, audio).
Veracity: reliability of the data. Accuracy and reliability;
Value: To define this concept, it is necessary to answer the question: does the application of Big Data add value to the company? (Accelerate processes, reduce costs, deliver value in some respect for organizational purposes?)
The importance of Big Data in Industry 4.0
Industry 4.0 is characterized by automation and data exchange through IoT (Internet of Things), systems and data in the cloud.
This means that Industry 4.0 not only produces information constantly, but also processes, stores, analyzes and takes advantage of it constantly, with the aim of accelerating decision-making, reducing production time and, as an ultimate goal, increasing profitability.
The system, inside the factories, works as a whole, being completely interconnected. All parties are linked and communicated with each other.
Big Data is implicit within Industry 4.0. Based on solutions for the management and manipulation of large volumes of information, it facilitates the entire industrial process and its results.
Big Data and Audaces
Audaces 360 is the complete technology 4.0 solution for the textile industry. In it, we can see how Big Data is used to facilitate the production process within factories 4.0.
Linking all areas through its software, it manages all the information it collects in a structured way, from each of its software.
Its technology ranges from the creation of apparel and design software, 4D design, and mold creation, to the operation, including specific machines for the extension of fabrics and their cutting.
In general, from the beginning of the process of creating a fashion collection, through each stage and until reaching the confection, all the information that is generated remains available and organized for everyone.
Information remains available in the cloud, making it easy to access at any time, accelerating times for both decision-making and keeping all members informed immediately and efficiently.
It is not necessary to look for information anywhere else than within the same software, the patterns, your comments, sizes, colors, the selection of the models that will be part of the collection, fabric prices, the organization of the fabrics, everything is available in the same place. , within the reach of every member of the organization, instantly.
Follow the Audaces blog and don't miss any updates.
If you want to know more about the latest in fashion software, take advantage now and download the free e-book: