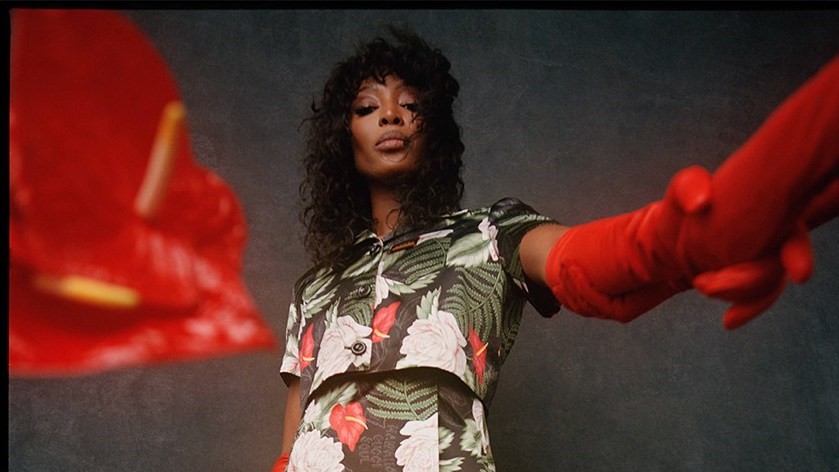 17/03/2021
Women in fashion: they made history and are redesigning the future
Memorable women are part of the history of fashion that we know today, with their great inventions, inspirations, and perceptions of the world. Let´s know more about whom were these women in fashion and be inspired!
Icons such as Coco Chanel, one of the most remembered for her creations, were extremely important for the creation and re-reading of relevant topics for the society of her time.
Women of fashion, whether in design, catwalks or photography, are always more than professionals in the sector: they are women with their stories and concerns, who seek to change the world and break taboos through their art.
Today, we will talk about some of the many women who impacted and forever changed the way we consume and live fashion, and about other women who continue these revolutions. Good reading!
Women in fashion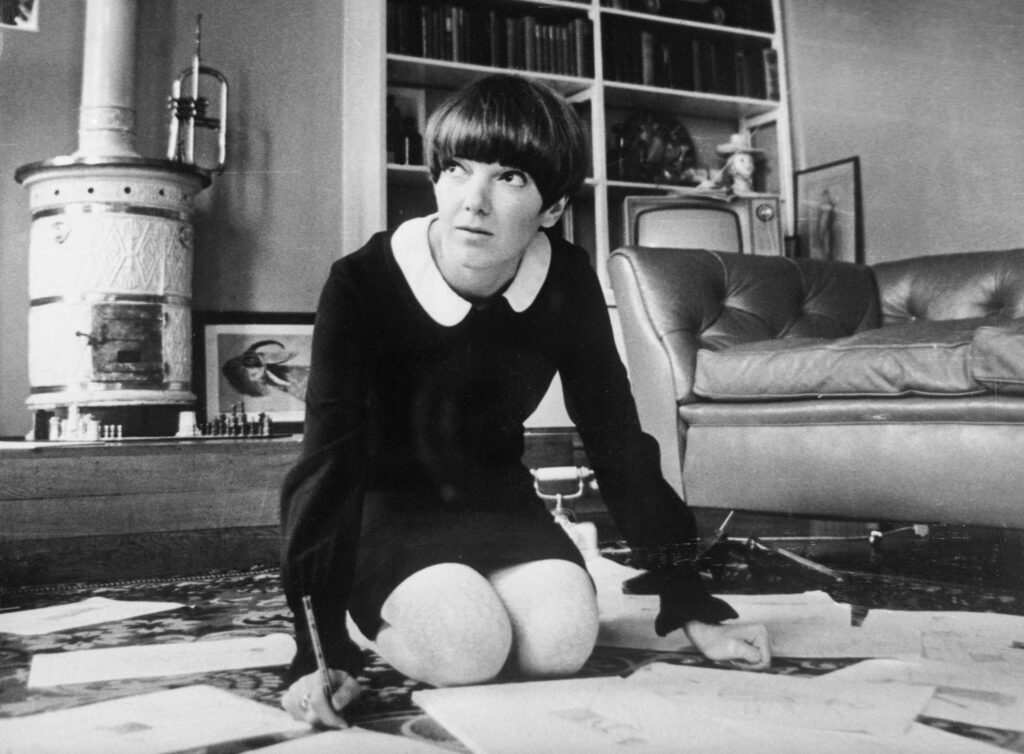 Mary Quant
It is impossible to talk about Mary Quant and not talk about feminism and the revolution that caused the miniskirt, such a small piece, but that provoked protests to ban it, but also for the right to wear it. Mary Quant is a British fashion designer who became an icon in the Mod and youth subculture in the 1960s.
Quant's fashion was intended to be "fun as a game" and to give a sense of freedom, both by the many inches or more of the legs in the air as by the need for a movement that modern life demanded.
The 1960s and 1970s were marked by the rise of social movements and causes such as feminism. Heated by the launch and popularization of the contraceptive pill and the demand for sexual freedom, and female sensuality, this period was marked by great achievements for young women, who sought to distance themselves from the traditional postwar role of wife and homemaker.
Well, since fashion is a strong expression of the historical and contemporary context of society, it would be strange to think that the fashion of the time would not follow so many revolutions, right?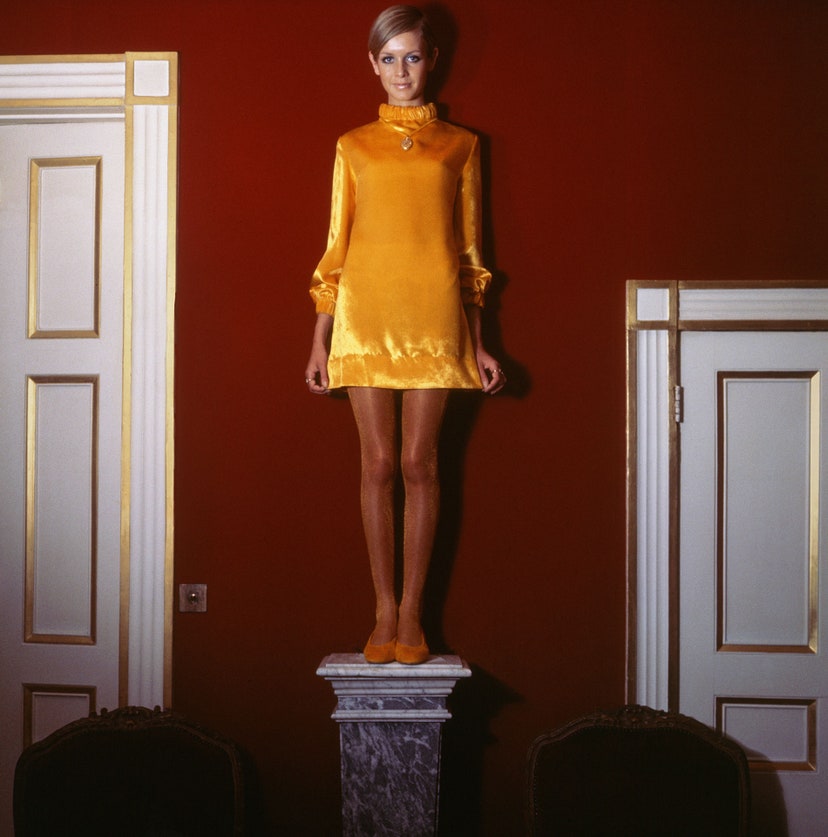 The miniskirt
Women's fashion has been changing at a considerable rate during the 20th century. With women increasingly inserted in spaces outside the homes of their parents and husbands, clothing needed to be simpler, yet elegant, practical, and easy to move.
In the 60s, marked by the counterculture, female emancipation, and reflection on social issues, young women sought the contrast between generations of women, dispensing with long skirts and everything related to the traditional values of their parents and grandparents.
Therefore, they cut the dresses and raised the hem of the skirts, leaving the legs free to dance and move with the same freedom that they wanted for themselves. Mary Quant was in charge of making this trend official and eternal, offering a new product made for these women: the miniskirt.
But the miniskirt was more than a fashion trend for young Londoners and, later, around the world. The miniskirt and hot pants, very short shorts also launched by Mary Quant, represented freedom, independence, and control over her own body and her own will.
The piece of so little fabric was banned in some countries such as the Netherlands, but women did not give up and protested for the right to wear it. Thus, Mary Quant's miniskirt became a symbol of feminism and influenced all fashion in the following decades.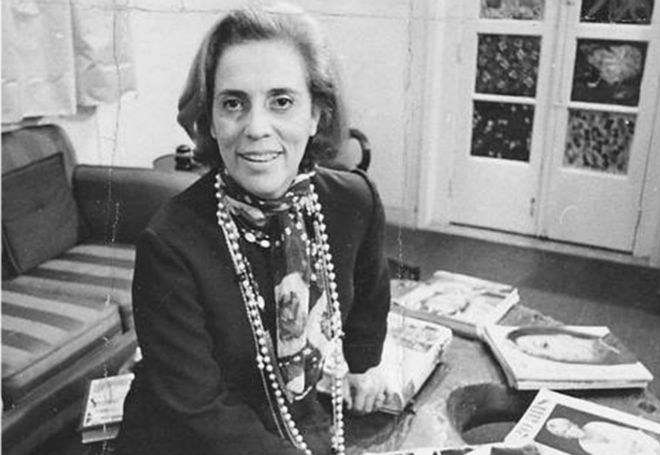 Zuzu Angel
When the girl Zuleika de Souza Netto played with the leftovers of her mother's seams in her childhood, she did not imagine that she would be starting her career there in the world of fashion, nor that one day she would use her gift as a way to express pain and opposition.
One of the biggest names in Brazilian fashion, Zuzu Angel is recognized not only for her creations but for her life story and struggle during the military dictatorship in Brazil.
From seamstress to stylist
Her career began as a seamstress in 1939, and from the 1950s on she began to design and sew her own models, even for those closest to her.
In the middle of her work with fashion, she married the American Norman Angel Jones and with him, she had three children: Stuart, Hildegard, and Ana Cristina. Even after her husband's divorce, the designer kept her married name as her stage name, immortalizing herself as Zuzu Angel.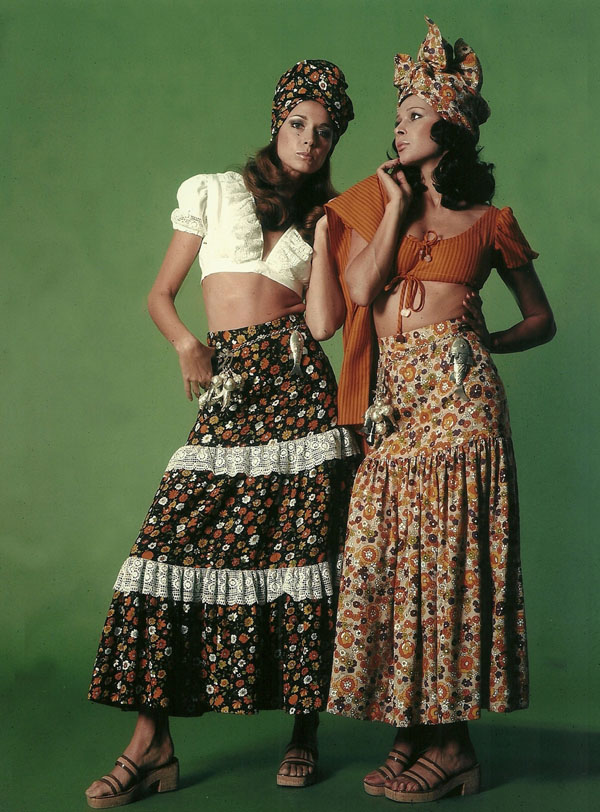 Due to having lived in various Brazilian states such as Minas Gerais, Bahia, and Rio de Janeiro, where it was established and opened its first place, in the 1970s, Zuzu has inspirations in regional symbols that util nowdays pass on a palpable image of what would be "Brazilian fashion ".
Folkloric themes and tropics, flowers, animals, Brazilian stones, shells, silk, cheetah, and renders are some two elements used by Zuzu Angel that consecrate or its style, full of joy and national wealth.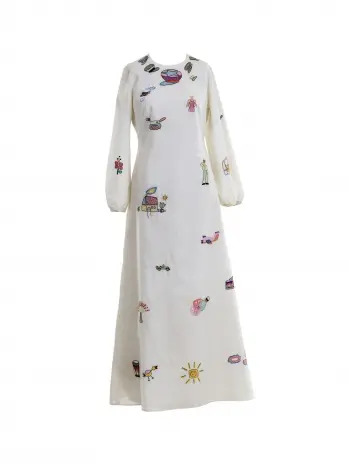 Protest fashion
In 1971, Stuart Angel Jones, his eldest son, a student and a member of organizations to combat the dictatorship, was tortured and killed by the regime and Zuzu Angel went on to fight to rescue his son's body, held by the military.
His fashion creations, then, also became a form of protest and denunciation and had blood prints, war symbols, and cages, representing the reality of those persecuted and victimized by the dictatorship.
Unfortunately, Zuzu Angel had an equally tragic end. He died in 1976, also victimized by the military dictatorship, a fact proven by the National Truth Commission in 2014.
In addition to being a big name in fashion, nationally and internationally, Zuzu left his message of resistance and justice immortalized in his creations and parades.
His name is often remembered for his achievements and linked to the term "protest fashion".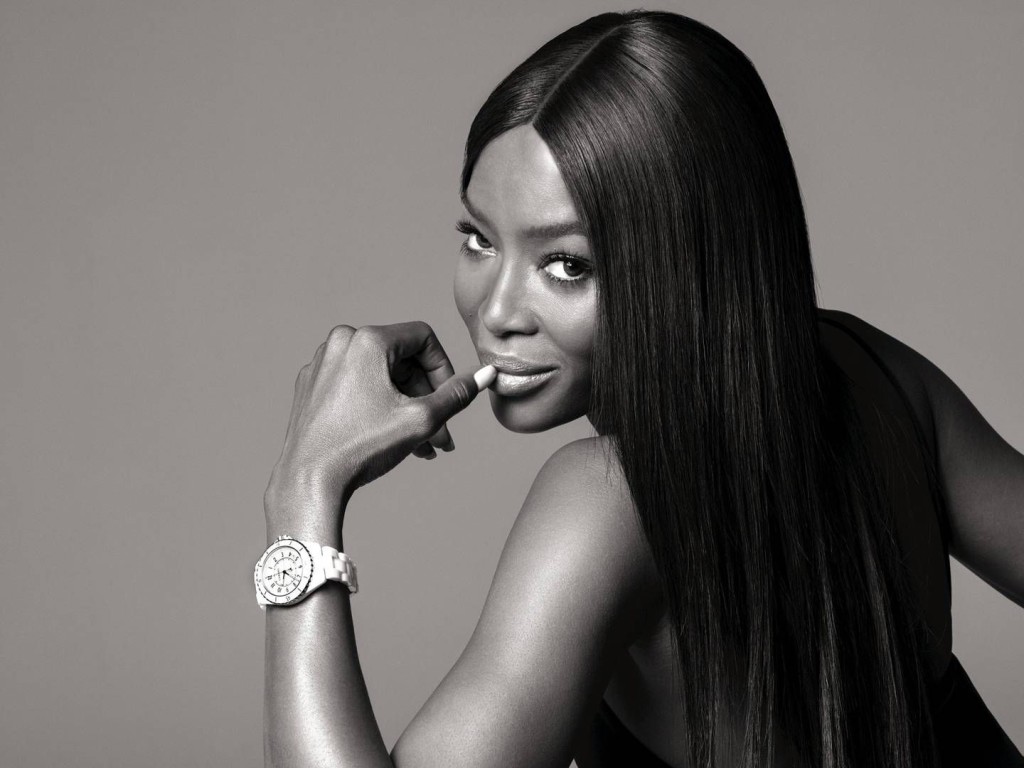 Naomi Campbell
One of the greatest icons of fashion and beauty, the British model of Jamaican descent Naomi Campbell was the first black woman to stamp the cover of the English edition of Vogue magazine.
Naomi started her career at the age of 15 and soon gained great prominence as a model when stamping the cover of British Elle.
From that debut, he appeared in Times magazine and in several editions of Vogue.
Although it was not unheard of for a black woman to be on the cover of the famous French magazine, Naomi's success opened doors for other black women and represented the beginning of much change yet to be made in the fashion market as a whole.
Naomi Campbell is one of the most influential names in fashion and was part of the group of supermodels called "Big Six", alongside Linda Evangelista, Cindy Crawford, Kate Moss, Claudia Schiffer and Christy Turlington.
The six were the most influential supermodels of the 1990s and dominated the role of catwalks, magazine covers, and major campaigns. To this day, Naomi is active and continues to have a career of great relevance.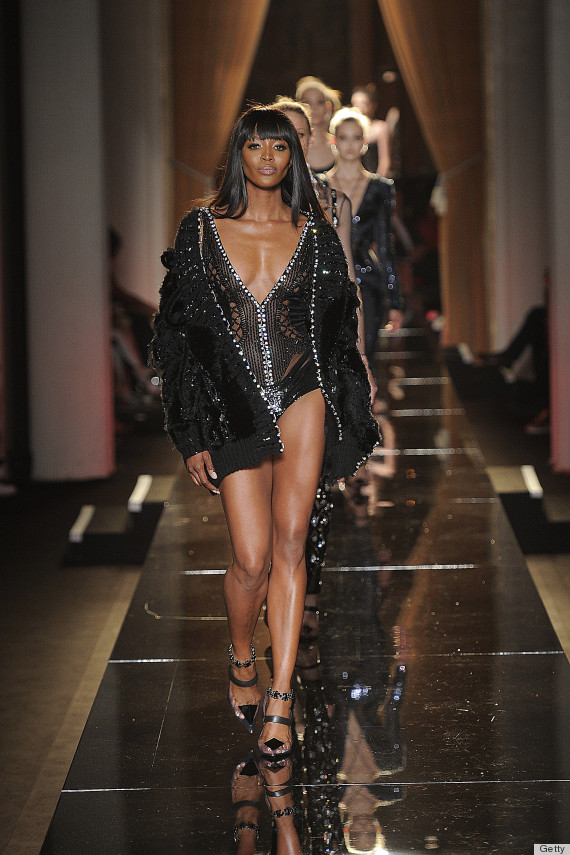 Activism and humanitarian causes
Throughout her career, Naomi Campbell used the importance of her place and the power of her voice against racism, revealing prejudice within the fashion industry and the fact that black models, in addition to having fewer opportunities, earned less than the white ones.
His work in humanitarian causes is also notable: having been very close to Nelson Mandela, former president of South Africa, he started supporting the African population and, advised by him, used his influence to speak and act on social causes.
He founded Fashion for Relief in 2005, which has already helped people affected by the fight against Ebola and those affected by natural disasters such as the earthquake in Haiti and earthquake followed by a tsunami in Japan, in addition to welcoming victims of conflicts in Syria and acting in campaigns related to Covid-19.
Women who are building a new future in fashion
Great women marked the history of fashion revolutionizing not only how we dress, but also the way we perceive the world, giving visibility to issues previously understood as taboo by society.
And the female force in fashion is still breaking new paradigms, continuing the work and the will to change of its predecessors.
Check out some of these inspiring women: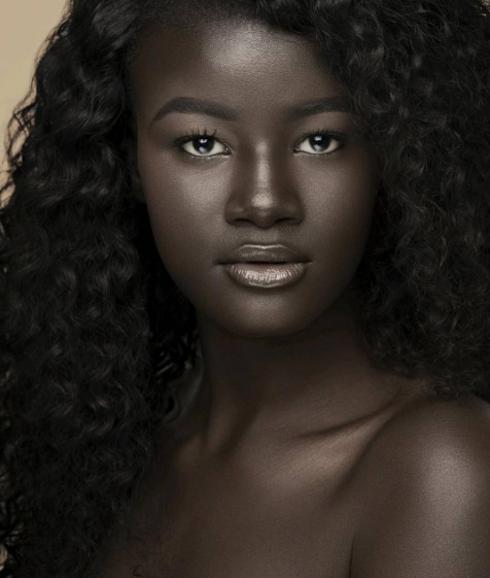 Khoudia Diop
The title "goddess of melanin" on your Instagram is no an accident. Senegalese model Khoudia Diop was known, mainly on the internet, for her dark black skin tone, something common in her country of origin, but which, according to her, gives the impression of "rarity" to most people because she is not very seen and valued in the fashion world.
In her modeling career since she was 15, Khoudia suffered a lot of bullying and racism, violence that, the darker the skin tone, the more intensely they are violated.
At the same time that she had to deal with prejudice, the model learned to love herself and today she uses the visibility she has gained to combat racism and fight for more black women to have space in fashion.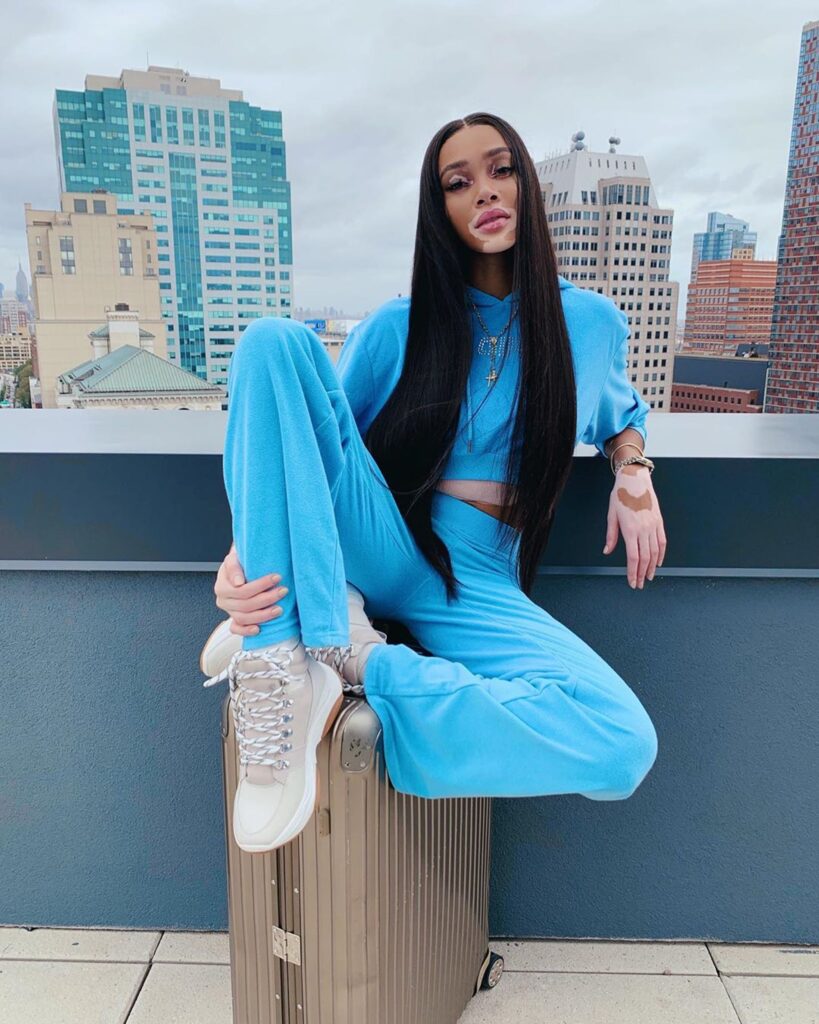 Winnie Harlow
"God made me original, so I'm happy about it." It is one of the phrases that Winnie Harlow uses to describe herself and show pride in being who she is.
The Canadian model, the daughter of a Jamaican immigrant, is now proud of the characteristics she has now because of vitiligo, an autoimmune disease that causes depigmentation of the skin.
As the first known model with this disease, Winnie is a spokesperson for self-acceptance and against the stigma and prejudice that people with vitiligo face on a daily basis.
In contrast to the prejudice that she herself suffered throughout her life, Winnie has conquered the fashion world since she was discovered on the reality show America's Next Top Model, starting to be quoted for work in magazines and world-famous brands.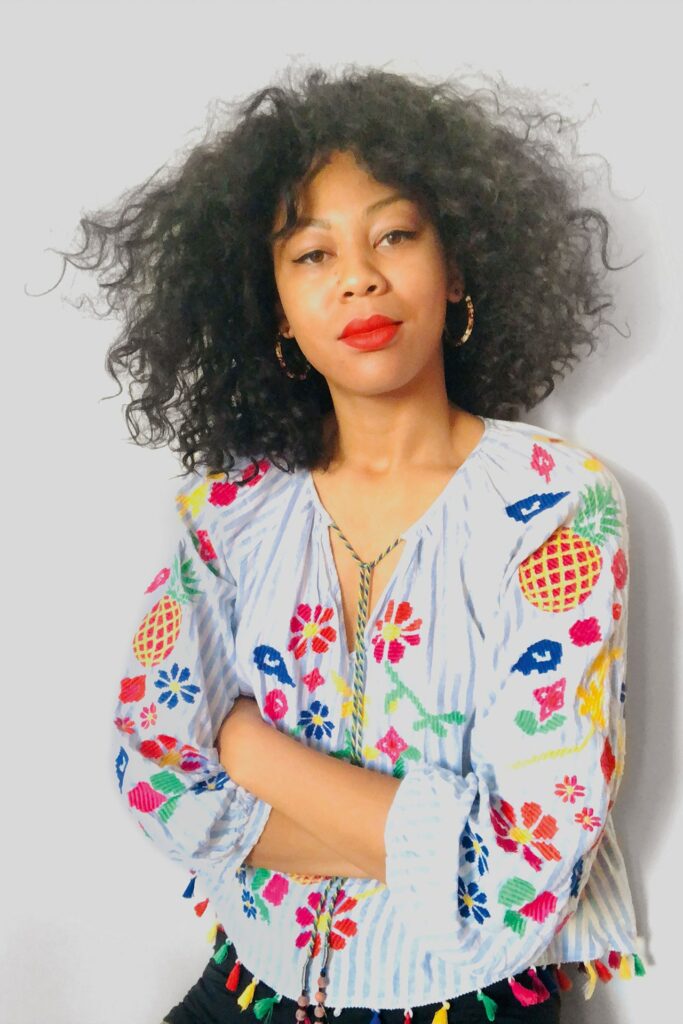 Nadine Ijewere
As a black woman, Nadine Ijewere never identified herself in fashion photographs that always showed the same standards of beauty.
And it was using her work to represent a greater diversity of profiles that the Jamaican-Nigerian photographer, born in London, became the first black woman to photograph the cover of Vogue magazine.
Nadine achieved this feat with only 26 years old, and already adds to her portfolio works for major brands such as Stella McCartney, Gap and Nike.
The photographer personally chooses the faces she will photograph, always giving preference to under-represented ethnicities, celebrating diversity and representativeness.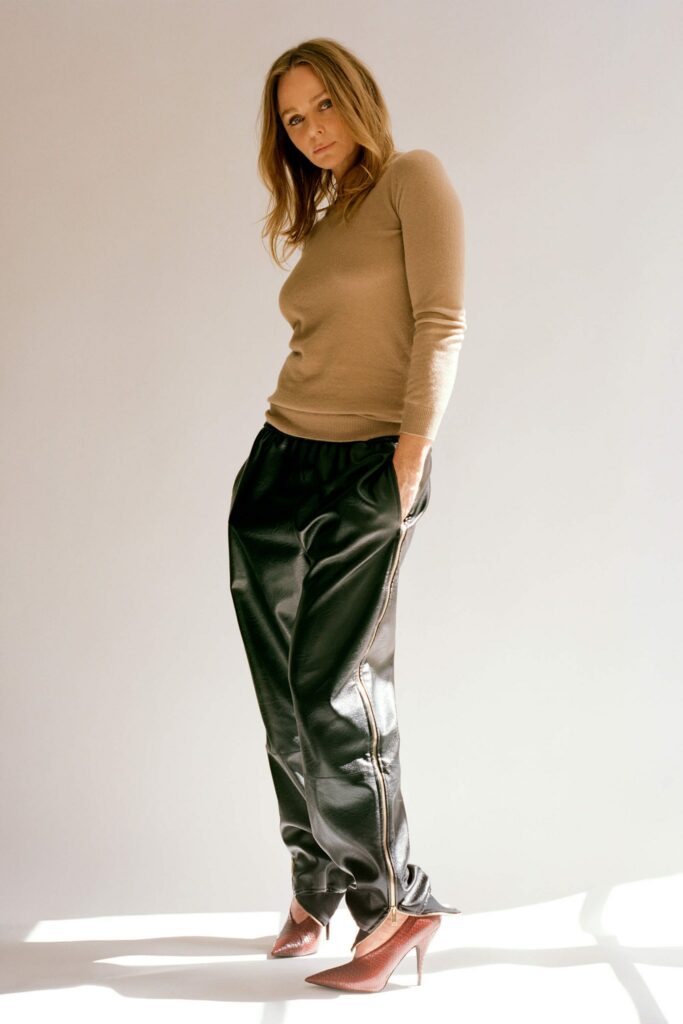 Stella McCartney
With the advancement of the effects of human action on nature, it is impossible not to talk about sustainability and ways to mitigate the impacts caused by centuries of neglect with the environment.
Fashion is one of the central points of such discussions and names like that of Stella McCartney stand out precisely because of the positioning and awareness on the subject.
The English stylist does not use products of animal origin or raw materials that are harmful to the environment in her creations and her name is one of the exponents in activism for the animal cause and responsible and conscious fashion.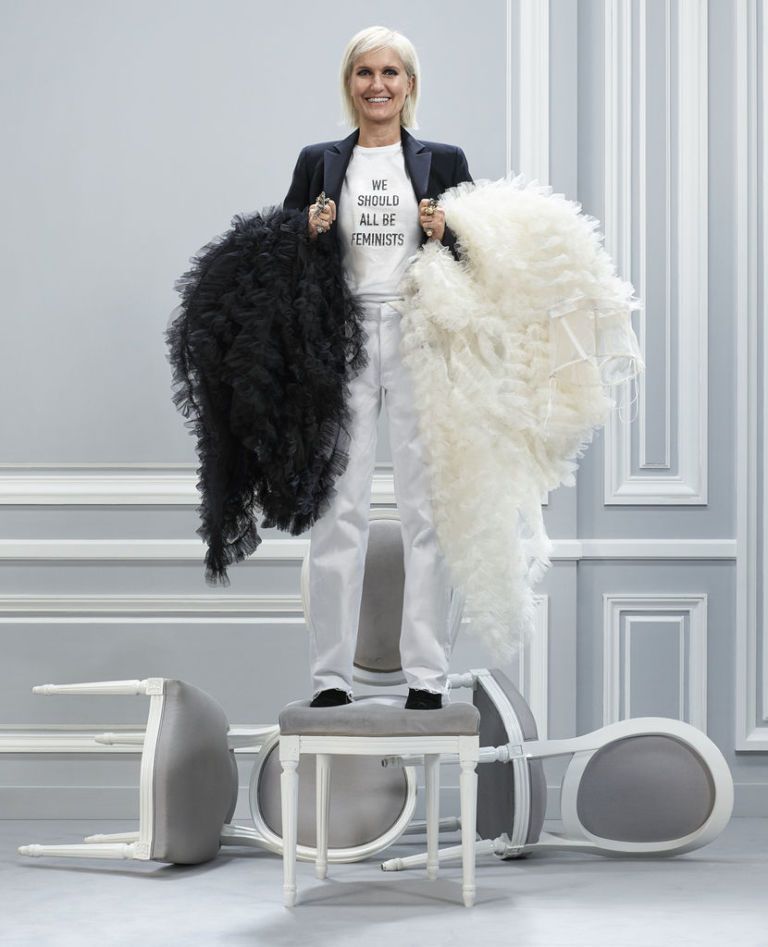 Maria Grazia Chiuri 
The Italian stylist who took over Dior's creative direction in 2016 is responsible for expanding the brand's feminine look to a feminist look.
In her debut show, Maria Grazia Chiuri printed T-shirts with the phrase "We should all be feminists", by Nigerian writer and activist Chimamanda Ngozie Adichie.
She mixed pieces understood as representations of femininity, like tulle skirts, with heavier pieces, interpreted as masculine.
Of course, the stylist was not limited to the look of the show, since her entire life trajectory is linked to feminism. Maria Grazia usually inserts in her work the most diverse profiles and voices of women, believing in fashion as a form of manifesto.
In 2017, she created Women @ Dior, an international mentoring and education program for young women from around the world, in order to build their careers based on female leadership and gender equality.
These are just a few of the many women who have made and are making history and shaping the future of fashion.
For you, what other fashion icon should be on our list? Leave your comment below and continue to follow the contents of Blog Audaces and on our Instagram.