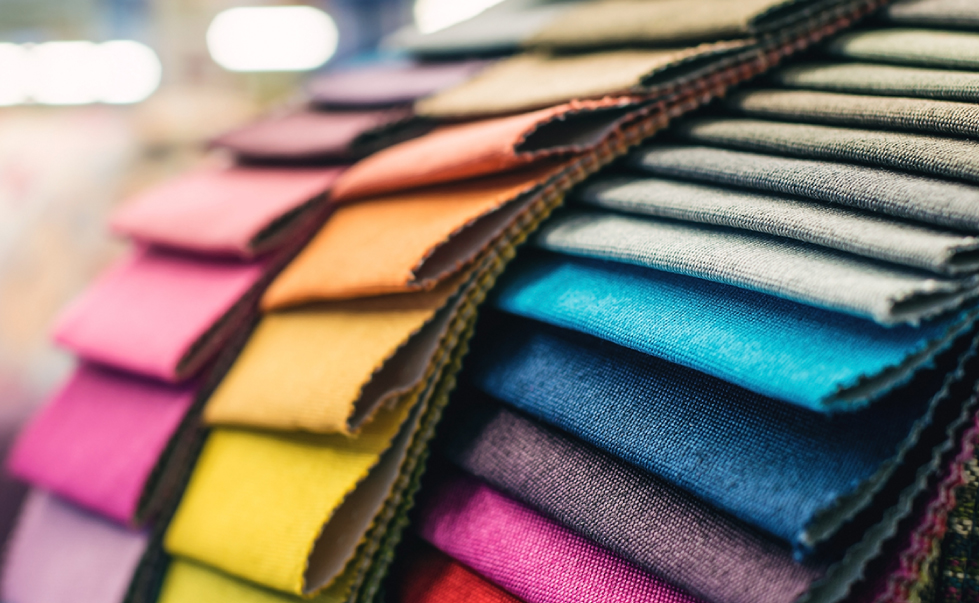 27/08/2020
Types of fabrics: List from A to Z
Learn which are the types of fabrics that exist, their characteristics, uses, and particularities.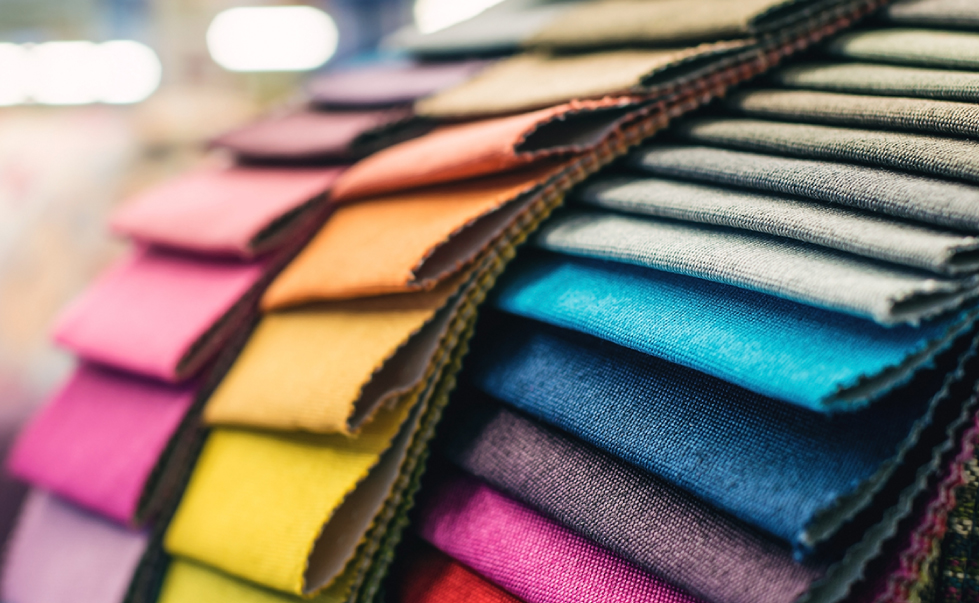 Choosing the right fabric can be the difference between a successful collection or one that we have a hard time selling. The wrong choice results in a poor fit, poor comfort, and a poor finish, causing clothes to get stuck in stores.
To avoid this problem, which is in fact more common than it seems, fashion professionals must know a wide variety of types of fabric, their characteristics, uses, and particularities.
Continue reading and discover all the types of fabrics presented in alphabetical order, you can also access a series of posts dedicated to each of these fabrics to fully understand each one of them.
On the other hand, if you always want to have a catalog with all types of fabric at hand, leave us your information in the form below and receive the free E-book Types of fabric from A to Z.
Types of fabric from A to C
Acrylic
It is a synthetic fabric similar to wool, soft, and with little absorption. Used in sportswear and leggings.
Alpaca
Light fiber with a soft shine. In general, it appears mixed with wool for tailoring and fabrics. Used in suits, jackets, and fabrics.
Batiste
Cotton or synthetic fiber fabric with a smooth weft. It is light, thin, and transparent. Used in blouses, lingerie, linings, and scarves.
Bouclé
Pure or mixed wool fabric, with curly threads and irregular and rough surface. Used in women's garments and fabrics.
Chantilly
Has an elaborate pattern with a fine net finish on the edges on both margins. Generally used in the manufacture of wedding dresses.
Ribbon Lace: Created by applying flower-patterned ribbons on a fishnet background. Delicate, it needs a lot of care in its handling. Used in wedding and evening dresses.
Camel skin
Classified in catalogs as wool. It is light and, in general, made of twill type fabric, coming from the camel's soft undercoat. Today it is mixed with other fibers such as wool. Used in coats and jackets.
Chambre
Pure cotton or cotton blend with polyester, rayon, and polyester with dyed and white yarns. Used in uniforms, sportswear, pajamas, and shirts.
Full Grain
Also known as full-grain, it is one of the most traditional and is generally available in trendy colors.
Suede
Works well even without tailored details and is available in trendy or patterned colors.
Heavy riding leather
Widely used in bags, belts, and purses.
Types of fabric from D to G
Damascus
This fabric is named after the city of Damascus, where Chinese silks used to arrive through trade routes. This is a firm material, Jacquard type. Some are also made from flax, cotton, or blends fibers. Widely used in furniture coverings and tablecloths.
Denim
it is a strong twill type. Single-color cotton, similar to denim. Common in work clothes and uniforms.
Dupioni
Also known as Dupion, it is used a lot in the making of formal clothes and for weddings. This fabric is shiny silk with a flamé effect and a weft of stretched fibers from folded cocoons. There are versions with synthetic fibers.
Elastane
Better known as Lycra. It is an elastic synthetic fiber found in various fabrics, which even in small percentages (from 1% to 5%) increase comfort when wearing the garment. It appears most often in beachwear and lingerie.
French Lace Strip
Very luxurious, this lace has a defined pattern with heavy thread, usually silk, in a fine, semi-transparent net around the outline.
All-over
Has a standard pattern, frequently repeated without a contour net or festoons.
Foam
This fabric has a flat, rough, and semitransparent weft of pure or mixed cotton. As it is a light fiber, it is used more in the production of summer clothes.
Cheesecloth
Fine, smooth fabric, originally made of cotton, now also mixed. Dyed yarns are woven into checkered or striped patterns. Used in children's dresses, blouses, and clothes.
Faille
A closed-weave fabric made of silk, cotton, wool, or synthetic fibers with flattened transverse ribs. Used in formal clothes and for the night.
Felt
TNT (non-woven fabric) made from wool, fur, or hair fibers combined by heat, humidity, and mechanical action. More and more felt is made from melted acrylic fibers. Used in toys, vests, and jackets.
Fleece
Thick wool fabric carded and sometimes mixed with nylon and luxurious hair fibers. Used in coats.
Scarf
A soft or lightweight twill fabric, usually rayon or silk. Used in ties and scarves.
Fustan
Light, sufficiently fine, and semi-transparent fabric, generally made of cotton. Currently, there are varieties made of synthetic fibers. It has markings in the direction of the length, stripes, squares, or small prints. Used in dresses and curtains.
Gabardine
Rigid finish, medium weight to strong twill type fabric, with heavy G, composed of different fibers or blends. Common in raincoats, sportswear, and pants.
Chevron
Heavy ribbing, strips made of rayon or silk warped over firm cotton ropes. Used in ornaments and ribbons.
Suede
Soft, velvety yellow leather with a slightly soft texture. This fabric generally has a smooth and homogeneous textured surface effect. Used in polishing cloths and lining of coats.
Chiffon
Afine, semitransparent, open-weave fabric made of many different fibers. Used in summer clothes, bandages, and curtains.
Types of fabrics from H to M
Henan
Also known as "pongee", this silk fabric with a smooth and light weft, with a slight flamé effect in both directions, is usually dyed. Common in blouses and dresses.
Ikat
The procedure by which the threads of the weft of fabric are dyed or stamped. Formerly it was known as "chiné", a reference to the Chinese origin of the procedure. Theses fabric is used often in dresses.
Jacquard
Fabric or intricate weft, generally with a raised surface. It is similar to the damask fabric, it is used in clothes, curtains, and formal suits.
Jersey
Generic term for plain fabrics with knitted weft. It has great transversal elasticity and is made of cotton, synthetic materials, or blends. Used on t-shirts.
Kersey
Compact woolen fabric, tight weft, twisted, twill or ribbed, with a soft, short pile. Available in solid colors, it is very common in work clothes and uniforms.
Wool
Fiber produced from the shearing of domesticated sheep, it is generally warm and resistant. The one indicated as "pure wool" in the US and Canada has 100% virgin wool. The one that receives the label of "mixed wool" contains at least 55% of that fiber mixed with another.
Mohair Wool
Lustrous Angora goat fiber that can be straight or curly. Fabrics that have mohair are generally mixed with wool. Used in coats, suits, and shawls.
Leather
Various types of leather are suitable for making coats, jackets, and skirts. Generally, the whole piece is bought and without treatment. There are many types of leather and below you can see a list of the most used.
Lace
Usually has floral or spiral patterns and is produced by machine without using a base fabric. They are widely used in finishes and dresses. Like rayon, there is a wide variety of lace. Here are some types:
Lamé
Aany fabric woven with metallic threads to give a shiny effect to both the background and the pattern. It can also be embroidered with metallic threads. Used in the evening and formal wear.
Linen chambray
Fine, light, and semitransparent cotton or synthetic fiber fabric. It can be printed or colored and is generally used in children's clothing and summer dresses.
Loop
Made of wool or other heavy fabric. The plot resembles the hair of a poodle. Used in making coats.
Madras
Lightweight cotton or cotton blend fabric, soft, multi-colored, and traditional in India, his native land. Used in shirts and shorts.
Double Mesh
Fabric with two identical sides. It has excellent density and good recovery. Used in male and female sportswear.
Interlock mesh
Stable, fine weave fabric, previously used only in undergarments. Now it is also used in the manufacture of informal clothes. Available in solid colors.
Matelasé
Luxurious fabric, usually with a Jacquard weft, with a relief pattern giving a wrinkled effect. Sometimes it has metallic threads in the weft. Used in nightclothes and upholstery.
Moiré
Also known as wet silk, it is a silk fabric like taffeta and processed through hot cylinders, to incorporate a hot surface effect. Used in evening wear and wedding dresses.
Velvety Fleece
Thick, heavy fabric, carded, and shaved to produce a suede-like finish. It tends to shrink, but it is durable. Used in pants and work clothes.
Types of fabrics from N to P
Nylon
This word was previously a trademark, but today it is commonly used to designate the strongest fiber that exists. Despite being very durable, this fabric is not absorbent and therefore can be uncomfortable and very hot in daily use. Nylon is generally mixed with other fibers to increase the absorbency and increase the durability of the other yarns that are mixed with it.
Nansu
Flat, fine, smooth cotton fabric, or a blend of cotton with canvas or linen canvas. Used in handkerchiefs and baby clothes.
Nappa
Made with a weft of cotton, silk, synthetic or mixed fibers, this fabric is usually carded to give an effect similar to that of suede. Used in sportswear.
Organdy
Fine, loose weft, and semi trans O – pure cotton or blended. It has a rough finish and is widely used on curtains, blouses, and evening wear.
Organza
Rough pure silk organdy with glitter. Also made of polyester, organza is used in wedding dresses and evening wear.
Otomán
Heavy fabric with transverse lines of different widths, originally made of silk similar to taffeta and woolen weft. This fabric was fashionable for party clothes in its day, but today it is used more for coats, suits, togas, and upholstery.
Cotton or mixed fabric, interwoven and generally used for men's shirts.
Paina
This fabric is composed of a cotton-like fiber from the seeds of some trees, used to fill pillows and toys. The paina is usually replaced by synthetic fillers.
Corduroy
Robust fabric that is ribbed and made of various fibers. Used in the manufacture of pants and coats.
Panama
Cotton fabric with basket structure. Generally produced from polyester and cotton with non-twisted yarns arranged in the weft. Used for hand embroidery.
Peau de soie
This fabric is also known as "peach skin". It is a heavy, smooth satin weft with a soft sheen. It can be mixed with polyester and is generally used in making wedding dresses and evening wear.
Percale
Smooth, fine, and light fabric with a soft finish. Generally produced from pure cotton or mixed with polyester. Patterned or plain, it is usually used to make sheets. Pied-de-poule (plaid fabric): This fabric is made from a small combination of twill-type fabric and colored patterns formed in its weft. Used in suits, pants, and blazers.
Plush
Plush cotton fabric (on one or both sides), highly absorbent. Ideal for the production of towels, bathrobes, comfortable clothes, and baby clothes.
Synthetic leather
Imitation sold by the meter that has a myriad of finishes, such as suede. Used in tailored coats and jackets.
Piqué
Fabric made of pure or mixed cotton, with the weft made on a loom. It has small geometric drawings in relief. Generally used in the manufacture of sportswear.
Feathers
Rooster, marabou, and ostrich feathers are available in various colors. They are usually sewn on a 12-millimeter tape or overlocked on a cord. Generally used to decorate coats, formal clothes, or costumes.
Plumetis
This is a fine, semi-transparent fabric made from cotton or cotton thread blends. Very common in children's clothing.
Plush:
This is a thick, plush fabric (larger and more open than velvet) made by warping silk, wool, rayon, or mohair. Used in the production of coats.
Polyester
Synthetic fiber made from petroleum derivatives. Its use is very wide, ranging from imitation of silk to mixing with other materials. Technology is mitigating one of the main problems of this fabric: poor absorption.
Pongee
This fabric is made from a smooth and light weave, with a slight flamé effect. Common in blouses and dresses.
Types of fabrics from R to T
Ratina
This fabric has a plush yarn made of various fibers and is generally used in dresses.
Rayon
This is a lightweight, cheap, and quick-drying fabric made from cellulose and widely used in blouses, dresses, and linings. On the market, there are different types of rayon:
Cuprammonium
Produced by a process that creates fine fiber filaments. It is a thinner and lighter fabric than viscose rayon, for example.
This fabric is made by a more common process and has low strength.
Pollinated Rayon
It is more resistant and suffers less shrinkage. Made by a process developed more recently than viscose rayon.
Sari
This fabric has a diversified design and is often made of fine silk or polyester, with gold or silver threads. The term used to designate this fiber refers to a cut worn by South Asian women.
Shawl
Woolen, rayon, pure or mixed cotton fabric; light, smooth, and soft. Traditionally stamped with dark backgrounds and flowery patterns or colorful patterns. Used in dresses and nightwear.
Sable
Silk blend fabric, it is produced after hard work of luster, smoothing, and plating. Very common in wedding dresses, party dresses and in haute couture. Sable is lighter than satin, as well as being very sophisticated.
Twill
Soft fabric made of pure or mixed wool in diagonal lines. Common in the manufacture of suits and uniforms.
Diagonal Twill
Strong twill fabric widely used in the manufacture of pants for riding and for walks, uniforms, and skirts.
Scrim
Fabric generally made of cotton. It has a smooth and open weave and is used in theatrical settings, curtains, and flags.
Silk
Natural fiber obtained from the opening of the cocoons of the larvae of the silkworm. It is a strong fabric, but with a delicate and shiny appearance. Silk has been replaced by some synthetic fibers and mixed with other yarns to reduce the price or produce different effects.
Shantung
Smooth weft fabric with flamé threads, which gives it's surface a rough and uneven appearance. It is made with silk fibers and is used in formal clothes.
Shetland
Sheep wool yarn from the Shetland Islands, northern Scotland. Rough, light, and warm fabric.
Taffeta
Can be made of silk, polyester, or acetate. This fabric has a rough weft, no reverse, and has a shiny surface.
Knitted fabric
Fabric produced with nylon, with vertical and zigzag striations. It does not fray, it is fine and plush. Used in the production of lingerie and summer clothing linings.
Openwork fabric
Existing in various weights, openwork fabrics have a geometrically open weft. They are generally made from nylon and are used to produce party wear.
Tencel
Fiber made from cellulose pulp by a different process than rayon. Its characteristics are good absorption and great resistance. Sometimes it receives a "peach skin" finish. Used in sportswear.
Velvet
Pure silk or synthetic fabric, short plush, soft and lustrous texture. Used in night clothes, curtains, and upholstery. Here are some of the types of fabric:
Ciselé
Made of a satin weave with velvet drawings on a fine and semi-transparent background. Similar to flake fabrics.
Crinkle Velvet
Made from short plush and pressed in one or multiple directions for a shiny look.
Devoré
It has a fine and semi-transparent background pattern, obtained by a corrosive process known as burnout (wear) that chemically dissolves the plush sectors after weaving.
Woolen Velvet
Used in the production of informal and comfortable clothes. This fabric has a short, thick fleece. It has the lustrous appearance of velvet and can be found in bright colors.
Is a fine fabric made of silk or nylon and used in the manufacture of wedding dresses or clothes for dance.
Tweed
This fabric has a furry surface, characterized by colorful flamé threads. This fiber is strong and warm. Some of these fabrics are pure wool, others are blends or different fiber combinations. The best-known types are:
Donegal
Originally produced by hand in County Donegal, Ireland. Currently, it indicates any tweed with thick, colorful flames.
Harris
Handwoven woolen threads in the Outer Hebrides of Scotland.
Irish
Distinguished by the characteristic white fabric and colorful weft.
Types of Fabric from U to X
Ultra Napa
This is a luxurious washable TNT, similar to Napa. This fabric is produced with synthetic fibers obtained by the needling process. Used in clothes, finishes, and decorations.
Vicuña
Soft, light, and lustrous fabric produced with the reddish-brown wool of the vicuña (a species of llama from Peru).
Vinyl
Strong or mesh-based fabric covered with polyvinyl chloride (PVC), giving its surface a viscous, waterproof appearance. Common in the manufacture of raincoats and other garments.
Whipcord
Sturdy, heavy fabric made of cotton, wool, or synthetic fiber. It has a thick weft and twill type and is used in the manufacture of uniforms and clothing for riding.
Woolen
Produced from a type of wool yarn with fibers carded instead of combed to remove impurities, resulting in a soft and warm fabric. Used in jackets and jerseys.
Now that you know everything about fabrics, it is time to optimize your production, and make your creation process simple and practical, discover how you can achieve this with Audaces 360, learn more here.