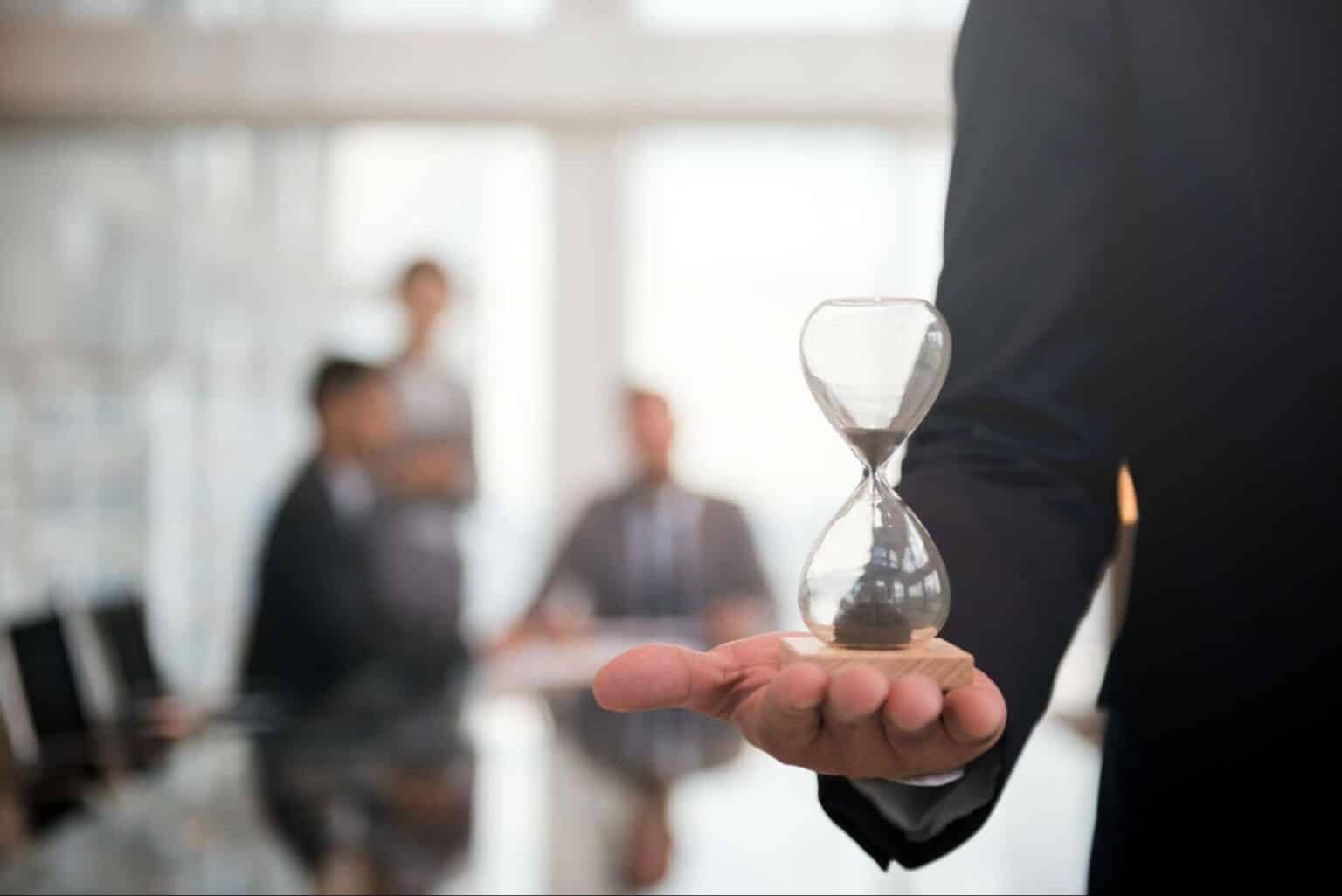 03/02/2022
Time management: Learn to manage your time and leverage your results
We all know, in one way or another, that time management is a fundamental practice for productivity – it is no wonder that the expression "time is money" is known by everyone and can be applied to all contexts of our lives. Lives.
In the industrial sector, and specifically in clothing, where speed and precision are key factors for the success of collections, time ends up being one of the most important factors of attention for management.
Due to this importance, it is necessary to create assertive strategies that make sense for the production routine, the number of demands, and other specific factors in the context of each garment.
Therefore, in this article, you will learn all about time management, how it works and which techniques can be used to improve productivity in your clothing. Follow:
What is time management?
Time management is nothing more than a set of tools, practices, and methods to improve the performance of tasks in order to obtain a satisfactory result within the stipulated time.
In other words, it is a way to improve productivity by optimizing the working day.
However, good time management does not mean "doing more in less time", but "doing better in the stimulated time". Increased productivity, of course, is a direct consequence of an optimized routine and processes, but it is not necessarily the main objective of time management.
Why is time management important in the business and industrial context?
Good time management is important in all contexts, but it is of significant importance in business and industrial environments. In addition to increased productivity, check out its main benefits:
Improvement in the quality of work
One of the direct consequences of having well-organized time is the improvement in the quality of work.
This is because, as it is a significant part of the routine of employees, managers, and business owners, the hours worked, when well managed, generate much more results and rewards, which contributes to the general well-being of the clothing company.
More assertive actions
Assertiveness is definitely one of the characteristics of a good job. And, for it to become a constant in the clothing routine, it is important to align it with time management, since good management, by reducing rework, consequently increases the assertiveness of actions.
Less rework
One of the advantages that knowing how to use time properly guarantees is the improvement in focus, which avoids the occurrence of failures, consequent rework and reduces costs.
What is the relationship between time management and productivity?
It is a fact that there is a relationship between correct time management and productivity. But how does this interaction actually take place?
For this, it is important to understand what it means to "be productive" and how time interferes with this issue.
First, productivity is a concept that takes into account two elements: demand and the resources available for its execution.
So, in that sense, we can consider productivity as the ability to perform as many tasks as possible with the least amount of resources possible.
It is worth remembering that, in this case, quality is a more important factor than quantity, especially in the industrial context, in which there are several forms of quality control and testing.
Time is important to productivity as it is one – if not the main – of these productivity-determining resources.
In the industrial routine, time is a valuable resource, so, consequently, being able to deal with it and use it in the best possible way is the main way to optimize manufacturing productivity.
That's why time management has such a significant impact on productivity, because, as the production and work routine is organized, it is possible to do more, in less time, spending less and profiting more.
How to manage time well at work?
Now that you know the indispensable role of good management at work, it's time to know exactly how to put it into practice effectively. Follow:
Know how to delegate tasks
Delegating tasks is the basis of any management strategy – over time it would be no different! So don't centralize tasks, distribute them according to the team's skills and competences, so the execution time and the quality of the processes are optimized.
Set priorities
Managing time presupposes understanding which are priority demands and which are secondary demands.
The ideal is to start with those that are considered quick wins, that is, they require less execution time and generate a greater impact.
Once that's done, set priorities taking into account these two factors: impact and execution time.
Have a good plan
Management and planning go hand in hand! In the case of clothing, the planning of collections takes into account several interdependent factors – creation, technical stage, sewing, approval, etc. – which makes planning a crucial strategy for its success.
Likewise, regardless of the segment in which it operates, having a solid plan that encompasses production as a whole is a key to success for a complete and assertive management.
Set good deadlines
Deadlines are synonymous with time. So, if it's about managing this resource, it's essential to take it into account, right? In this case, the focus is on setting realistic deadlines, not shorter ones.
Understanding the deand and its need, through planning, ensures that you are able to define or discuss deadlines in a clearer, more objective and productive way.
Set goals
Goals are unavoidable when it comes to the business/industrial environment and, in fact, are key to stimulating growth, work and collaboration.
A business that sets coherent goals, allied to fair deadlines, is one step closer to proper time management that generates results.
Encourage strategic breaks
It may seem contradictory, but knowing when to take breaks is a good practice when it comes to time management.
However, this tactic is only valid for strategic breaks – those that happen at specific times, between one stage of the project and another, or when there is a drop in performance and productivity.
Invest in task automation
What better way to save time than by automating repetitive functions? Here, automation comes in as a great ally, as it provides not only time optimization, but also standardization, control and production efficiency.
Techniques to optimize time management
In addition to these processes and tactics to implement and build good time management in companies, industries and clothing, there are still some well-known techniques in the world of project management, but which, when combined with time management, provide a faster result. Are they:
Kanban Method
Kanban, from the Japanese "card", is a workflow management methodology based on the use of a visual system, usually composed of cards or post-its, to visualize and manage a certain stage of a production process.
The technique emerged in 1940 and, since then, has been applied in various contexts in which productivity is desired.
Thanks to its visual component, Kanban is very popular among managers, as it makes it easier to understand the stages of the projects and what the next deliveries are.
Pomodoro Method
This technique, invented by the Italian Francesco Cirillo in 1988, is based on cycles of work and rest. It works as follows: a checklist with all the activities to be accomplished in a certain period of time is assembled.
From there, the cycle is divided into equal parts (like slices of a tomato, hence the name of the technique) of work, followed by a short rest break. Thus, the work is developed in smaller and more agile "steps".
GTD Method
Finally, the GTD (getting things done) method is based on creating a distribution flow of activities according to their execution time, prioritizing what needs to be done first, regardless of the complexity of the demand.
This tactic was developed taking into account the need to organize a large volume of actions, which makes it a great ally for professionals who perform various activities in their routines, as in the case of managers and management positions.
Optimize time in your clothing industry with Audaces solutions
The 4.0 technology that Audaces is guided by takes into account some basic precepts to optimize clothing – automation, integration, artificial intelligence, data management, production efficiency and more.
So, when it comes to time management, we develop tools that, through technology 4.0, are able to optimize the workflow in clothing, generating high performance and performance.
Audaces ISA, for example, is a fashion PLM that allows you to manage, organize, control and program all the fashion collections of a clothing company in a precise and intuitive way, generating a time gain of 30% compared to traditional management methods.
In addition, Audaces solutions save time in all production stages of production – from creation, with Audaces 4D, which allows the development of three-dimensional pieces in real time; in the technical stage.
Audaces Molds allows the development of digital molds directly from the computer; in the cutting stage, with the 4.0 cutting room, which is the most intelligent in 4.0 technology for clothing.
Conclusion
Time is an essential part of routine, both at work and in personal life, and managing it properly is the most assertive way to ensure that all activities that are part of it are performed in the best possible way.
The main objective of time management is clear: to make you able to organize your workflow to the point of being able to develop tasks with maximum effort, generating a better, more assertive result with less rework.
For this, you need to know how to set goals, deadlines and a coherent schedule that works in your business context. Likewise, setting priorities and delegating tasks according to the potential of each employee are key actions for an efficient strategy focused on time management.
In clothing, where precision is essential, time management can be taken to another level through the automation provided by Audaces technologies, which bring the 4.0 transformation to the fashion segment, automating processes and increasing profitability through productive efficiency.
Now that you know everything about time management, how about learning about Artificial Intelligence and how it has revolutionized clothing? Follow the Audaces blog and don't miss any content updates.