Summary:
With Audaces360 multi-solution, your fashion enterprise can become more agile and precise in creating collections;
It streamlines both creative and productive phases, leading to improved organization, efficiency, and profitability;
Take control of every collection stage using Audaces360 multi-solution. Download the free trial now!

Industry 5.0 has opened new doors for brands to diversify their strategies and capture the attention of their target audience, particularly the younger generation, through innovative technological resources.
One such example is the use of virtual avatars, created by software, which have emerged as the newest stars in brand campaigns worldwide.
These computer-generated models serve as another poof of the transformative power of technology in the fashion industry, revolutionizing even the manufacturing process.
By leveraging the Audaces360 multi-solution, clothing companies can boost their agility and precision in creating collections, resulting in a more effective and efficient development process.
Discover the vast potential of this digital ecosystem and how it can benefit your brand!
What is Audaces360?
Audaces360 is an all-encompassing multi-solution designed by Audaces to integrate creative and productive stages, leading to enhanced precision and profitability in the fashion industry.
One of the key features of this solution is its systemic approach to the entire production process, which employs complementary tools for a comprehensive view of the entire operation.
As a result, each step feeds reliable real-time information to the next, leading to swift and effective decision-making.
The diverse array of functions provided by the multi-solution facilitates rapid garment production and enables customers to personalize their orders.
This promotes a diversified apparel portfolio that can operate with reduced inventory, thereby reducing expenses and maximizing revenue.
Learn more: Find out how – and why – to apply textile automation in your company
What are the objectives of Audaces360?
In response to the Industry 5.0 revolution, Audaces has been creating a suite of solutions based on cutting-edge innovations in the textile and fashion industries.
Several of these tools have already been integrated into the Audaces360 multi-solution, one of the most comprehensive on the market.
Implement agile processes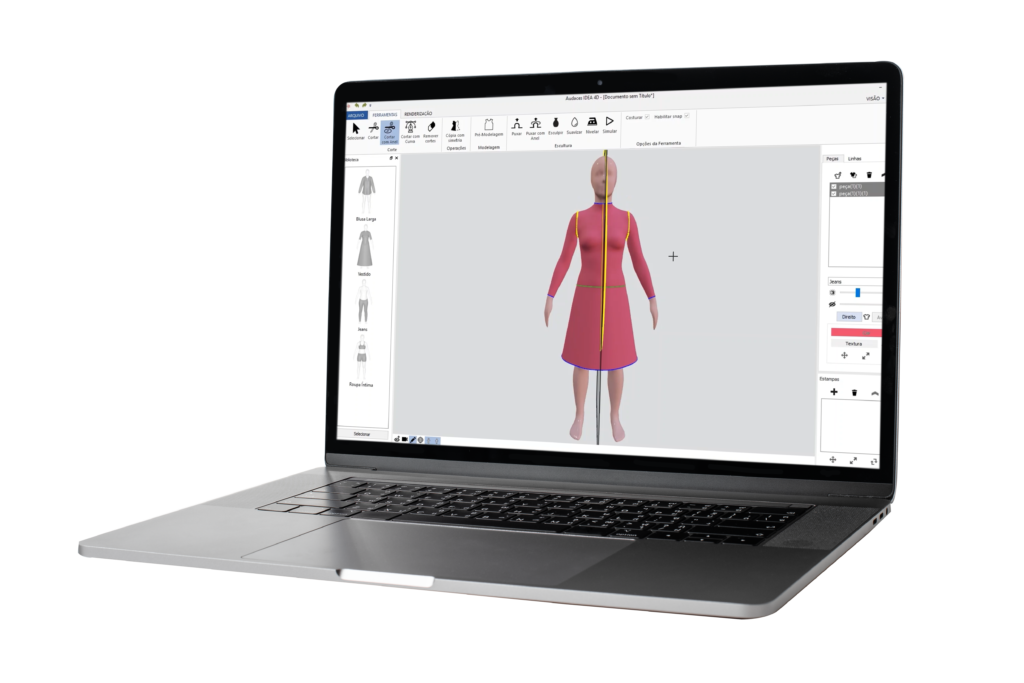 With Audaces360, you can seamlessly interconnect production processes, making them highly agile and efficient.
Transition from manual to digital workflows
By transitioning from manual workflows – which are time-consuming and often lead to additional expenses and rework – to digital workflows, you can optimize both time and resources.
Learn more: What is takt time and how to calculate it in your company?
Integrate sketching, technical sheets, and pre-costing
Optimizing your company's sketching, technical/spec sheets, and pre-costing processes enhances connectivity and plain integration. Moreover, it reduces operational failures, and facilitates product creation, resulting in positive outcomes.
Learn more: How does technology in fashion impact the textile industry?
Centralize your company's database
With Audaces360 multi-solution, you can centralize your entire fashion collection database in a single location!
What are the benefits of Audaces360?
Audaces technology integrates all fashion value chain processes, from collection planning to cutting, utilizing tools designed to reduce costs and speed up production.
One of the many innovative features of the Audaces360 multi-solution is the creation of three-dimensional sketches using the Audaces Fashion Studio technology, a pioneer in the market.
This technology enables designers to create models directly on their computers, complete with actual dimensions. With just a few clicks, designers can visualize their ideas in a realistic manner, much like the method used in digital fashion manufacturing today.
This means that the visualization of models created in Audaces Fashion Studio is guaranteed from the outset, eliminating the need for numerous pilot pieces, which would otherwise generate costs and rework.
Refining creations is also made simpler and faster thanks to the use of a hyper-realistic avatar in the development of new models.
Additionally, each drawing generates an automated and comprehensive technical sheet, which facilitates communication between the designer and the pattern maker.
Learn more: How digital fashion design works and what are the benefits for the clothing industry?
What are the applications of Audaces360?
Audaces360 is a multi-solution with a wide range of applications that can revolutionize your company's production process.
Take a look at the programs included in Audaces360 below to learn more about their specific uses and benefits:
Audaces Idea
For better communication and agility during the creation process, Audaces Idea software can help your fashion company.
This tool brings precision and standardization to your processes, allowing you to estimate costs and integrate technical drawing and technical sheets.
With Audaces Idea, you can easily establish control points, determine volumes, and create curves in your designs using your mouse.
Additionally, you can insert images of prints and adjust their dimensions on the fabric as needed.
By providing technical details, Audaces Idea allows you to anticipate the costs of the entire fashion creation process, including the necessary inputs and time required for manufacturing orders.
This tool is particularly useful for stylists as they can analyze the commercial potential of their designs before beginning production.
Audaces Fashion Studio
Audaces Fashion Studio is a cutting-edge digital fashion design software that enables the creation of both physical and virtual garments.
It facilitates visual communication within the team and speeds up the commercial approval process. This tool is the present and future of the fashion market, all in one solution!
With Audaces Fashion Studio, you can:
Simulate fabric trimming in a digital and virtual environment;
Apply realistic colors, prints and textures;
Reduce the number of pilot parts needed during the creation phase;
Create a design after approval in Fashion Studio;
Ensure clear communication between the design and pattern making teams;
Lower costs during the creation stage;
Have a realistic and clear view of the designs on the computer screen;
And much more!
Audaces Isa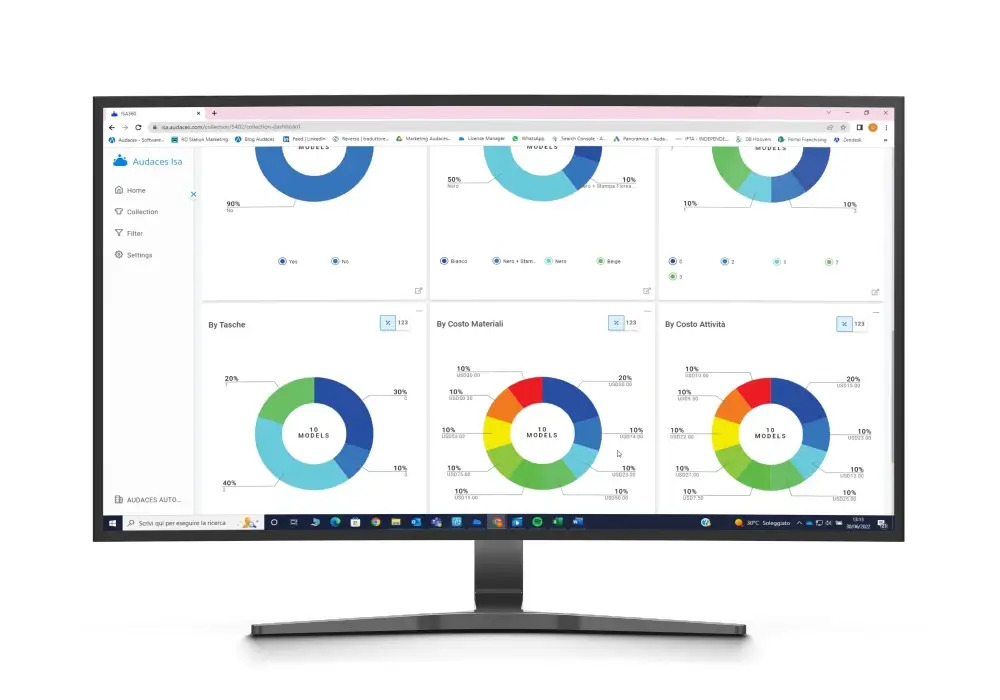 Audaces Isa is a tool created to assist teams in every step of the production process when creating a new collection.
This Fashion PLM software helps your company manage fashion collections, enabling real-time product development tracking, leading to a reduction of more than 30% in the launch time of your collections.
The collaborative and smart environment of Audaces Isa centralizes information, streamlining processes, and increasing the efficiency of the entire company.
Using Audaces Isa, you can:
Centralize information in a collaborative environment;
Access files from anywhere, anytime, including on your cell phone;
Safely store all product files in an online repository;
Generate dynamic reports to aid decision-making;
And much more!
Audaces Digiflash
Ease is the word that defines Audaces Digiflash. It enables you to rapidly scan paper patterns and effortlessly convert them into bases without compromising the initial design.
This intuitive, simple, entirely digital software allows you to scan multiple patterns in one go. Furthermore, you can scan patterns to be graded in Audaces Pattern, giving you the ability to store your complete pattern library in a virtual space, complete with marking recognition, thread directions, and images.
Audaces Pattern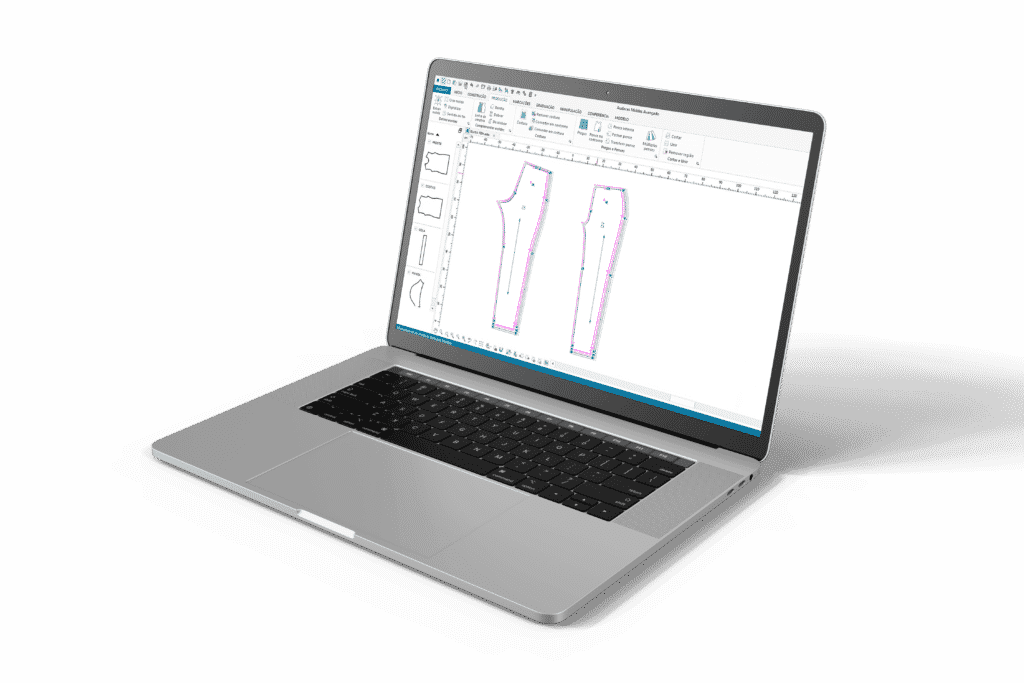 Audaces Pattern's user-friendly interface provides a fast and efficient way to save time and increase agility when producing a collection.
Not only that, but it also offers a profitable technology that can create digital patterns 70% faster than manual processes.
Moreover, its automatic measurement table makes it easier to develop even the most intricate patterns while also speeding up gradation and eliminating the need for paper.
Audaces Marker
Resource management is mandatory to ensure your apparel business achieves desired profitability.
Audaces Marker facilitates this process, allowing you to maximize fabric utilization and optimize manual insertions by up to 13%.
Audaces' automated marking system accelerates your production process by quickly laying out each piece in a matter of minutes.
This system also enables you to customize production and tailor markings to your specific needs, thereby improving delivery times.
Audaces Supera Max
Audaces Supera Max is a software program designed to process marking queues sent from multiple computers within a company, granting the system and operator more freedom to carry out other tasks.
This control enhances fabric utilization, streamlines processes, and amplifies business productivity, optimizing digital markings by up to 3%.
Who can use Audaces360?
Audaces360 can be employed across the entire fashion production cycle. Who can benefit from it include:
Stylists;
Pattern makers;
Designers;
Students;
Product Development Managers;
Professionals responsible for marking processes;
And other related fields.
How much does Audaces360 cost?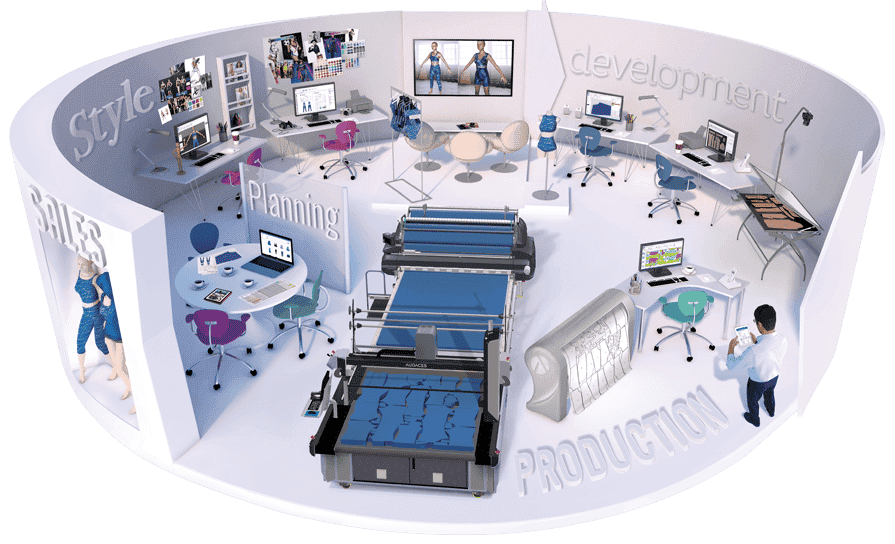 If you're a clothing company or student, there are several pricing plans to choose from that are tailored to your needs.
Get to know the Audaces360 plans and find the perfect fit for you:
Audaces360 Student Plan;
Audaces360 Basic Plan;
Audaces360 Creative Plan;
Audaces360 Classic Plan;
Audaces360 Pro Plan;
Audaces360 Enterprise Plan.
Compare all available plans by contacting our team. And request a demo to get started!
If you'd like to know more about what Audaces360 multi-solution can do for the clothing company you own or work for, download our free e-book now:
FAQ
What is Audaces360?
Audaces360 is a comprehensive, multi-solution package created by Audaces to bridge the creative and productive phases of the clothing industry, promoting greater accuracy and profitability.
Who can use Audaces360?
Audaces360 is suitable for stylists, pattern makers, designers, students, product development managers, professionals responsible for markings, and any other related personnel.
How much does Audaces360 cost?
We offer 6 different plans, with varying prices. You can compare our options or request a demo via the Audaces website.