Summary:
3D modeling is a computer-based technique that allows the creation of digital models in three dimensions, using specialized software;
Compared to traditional patterns made of paper or fabric, 3D modeling offers several advantages;
Explore these benefits with Audaces360 multi-solution and manage each stage of your production process in a single platform. Get the free trial now!

For fashion professionals, staying up to date with industry changes is crucial for adapting and succeeding. Incorporating 3D modeling techniques can improve efficiency, precision, and quality in production, while also reducing material waste.
If you're unfamiliar with 3D modeling, it's a game-changing technique that can benefit modelers and other fashion industry professionals. By using 3D modeling tools, you can revolutionize your manual work and streamline your workflow.
Interested in learning more about 3D modeling and its advantages for the fashion industry? Our exclusive content provides a comprehensive guide to this technique, including how it works and its benefits.
By integrating 3D modeling into your fashion business, you can enhance your productivity and ensure that you're keeping up with the latest industry standards.
Don't miss out on the opportunity to improve your work – read on to discover more!
What is 3D modeling?
3D modeling for clothing design it's a process of creating digital models in three dimensions that allows pattern makers to preview and try on their patterns virtually before creating a physical prototype.
Not only is 3D modeling useful for creating one-of-a-kind pieces, but it's also efficient for mass production for retail and wholesale stores.
By using 3D modeling to simulate clothing fit on different body types, accuracy is improved, and resources are saved during the production process.
In summary, 3D modeling is a powerful tool that enhances the clothing design process by providing a virtual environment for pattern makers to experiment with their designs before creating a physical prototype.
With the added benefit of simulating fit on different body types, this technique can significantly improve accuracy and efficiency in clothing production.
Learn more: How digital fashion design works and what are the benefits for the clothing industry?
Benefits of 3D pattern making for clothing design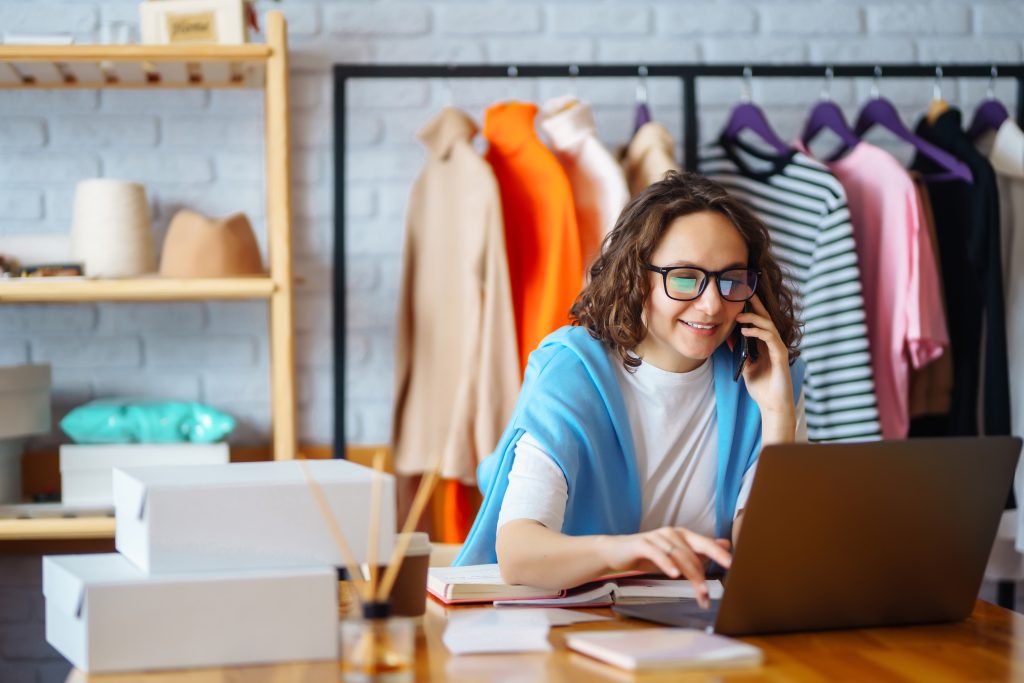 Do you create patterns using traditional paper or fabric molds?

It's time to consider experiencing 3D modeling. Making patterns in 3D offers several advantages over traditional methods.
Discover now the main benefits:
Improved measurement accuracy
One of the most significant advantages of using 3D patterns is the ability to create precise, well-fitted parts. Since the model is developed with exact measurements, it allows for fine adjustments, resulting in fewer errors and issues during the production process.
With 3D patterns, you can identify and address errors before cutting the fabric, reducing the need for costly rework and saving both time and money.
Learn more: When to use each modeling technique and how to choose them wisely
Time optimization
The entire 3D modeling process is digital, allowing for quick and easy creation and modification of patterns. This streamlines the production process, from creating the mold to mass-producing parts.
By using 3D modeling, you can optimize production time and create garment pieces more efficiently.
Learn more: What is digital clothing and how does it impact the fashion industry?
Simplified grading
3D modeling software also simplifies pattern grading. You can easily modify pieces online while keeping the initial prototype intact.
However, the ease of grading with 3D modeling software depends on the program used.
Some software is more intuitive and user-friendly, while others require more skills and practice to create complex models.
Regardless, the overall ease of grading with 3D modeling is still a significant advantage over traditional pattern-making methods.
Cost reduction and improved communication
Using 3D modeling can significantly reduce costs in the fashion industry by creating virtual prototypes of products before physically producing them.
This allows for design testing and validation without the need for physical prototypes, saving costs on tools and materials. It also helps identify design errors early in the process, avoiding rework and waste of materials.
The improved communication between team members, suppliers, and customers enhances collaboration and enables clearer and more detailed visualization of the product. Production simulations and testing different materials and processes can also identify optimization opportunities, reducing costs and saving resources.
Sustainability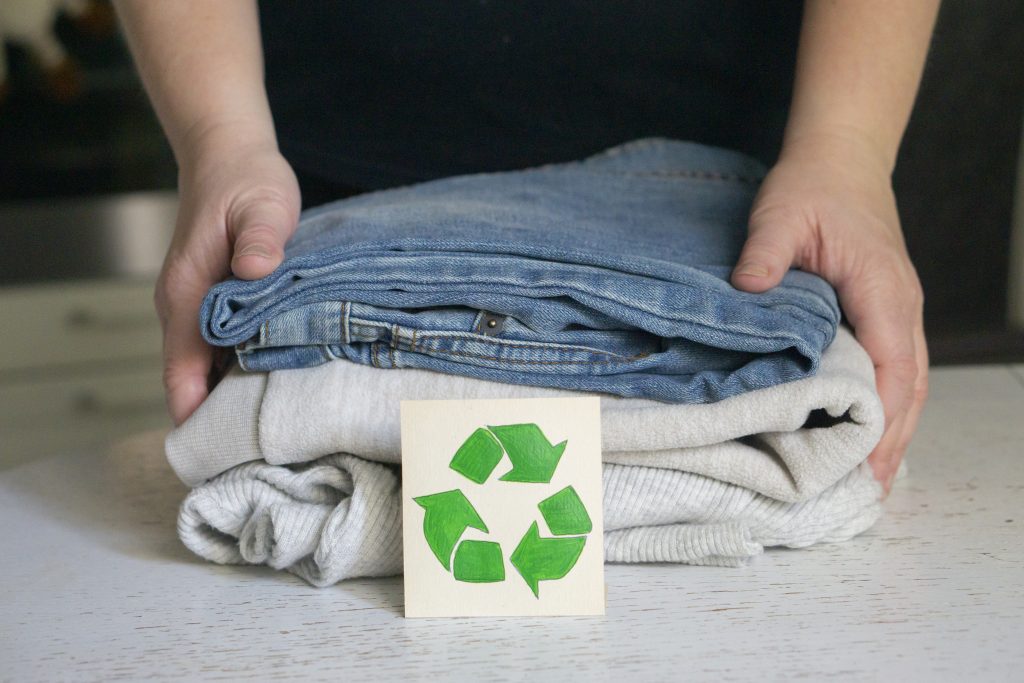 3D modeling is a sustainable solution in the fashion industry, reducing CO₂ emissions and minimizing material waste.
Virtual prototypes created through 3D modeling reduce the amount of fabric and other resources needed to produce garments, automatically reducing waste generated in the production process.
Pattern makers can create virtual models and test different patterns before producing a single physical part, enabling your business to find the most material-efficient design and minimize waste.
By understanding what 3D modeling is and incorporating it into the production process, you can reduce your environmental impact and increase sustainability in the fashion industry.
Discover the best of 3D modeling with the Audaces360 multi-solution
Audaces360 is a comprehensive solution that covers everything from creating sketches to producing your garments, including 3D modeling.
Some of the features of Audaces360 for 3D modeling include software that optimizes the entire stage of the development process, such as:
Audaces Idea: create technical drawings that allows for 2D visualization of the pieces;
Audaces Pattern: develop patterns that can be combined with virtual prototypes created in Audaces 3D, enabling mass production of parts;
Audaces Marker: pattern-marking management made easy! Produce perfect markings with maximum fabric utilization.
With Audaces360, you can have an integrated solution for creating apparel, optimizing the entire process of creation, and reducing costs, time, and raw materials.
Additionally, 3D modeling enables more accurate visualization of garments, preventing the production of unnecessary physical prototypes.
Audaces 3D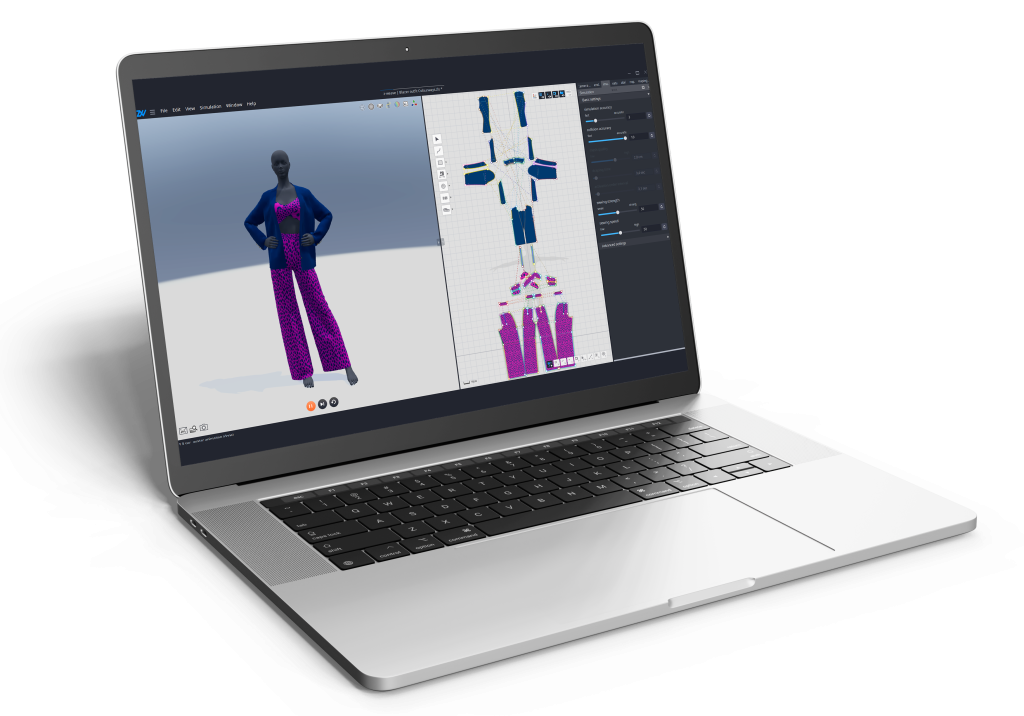 Audaces 3D is a powerful 3D modeling software designed specifically for the textile and clothing industry.

It offers pattern makers the ability to create accurate 3D digital prototypes of clothing, allowing for visualization of how garments will look on different body types.

The software also enables designers to experiment with various fabrics, prints, and colors to achieve the desired look.
With Audaces 3D's integration with Audaces Pattern, the entire process of creating parts is optimized, from ideation to large-scale production. This helps to reduce costs, save time, and minimize material waste.
If you want to understand how — and why — creating a virtual 3D fashion design can enhance your garment perform at their best, download our free e-book now:
FAQ
What is 3D modeling?
    3D modeling is the process of creating digital models of objects or products in three dimensions.   

   
How does 3D modeling contribute to measurement accuracy?
    With 3D modeling, designers and pattern makers can create digital prototypes of clothing that are much more accurate than traditional paper or fabric patterns. The models are created with precise measurements and can be easily adjusted, allowing for a perfect fit.   

   
How does this practice help to reduce production costs?
    3D modeling helps to reduce production costs in several ways. By creating virtual prototypes, companies can reduce the need for physical prototypes, saving on the cost of tools and materials.