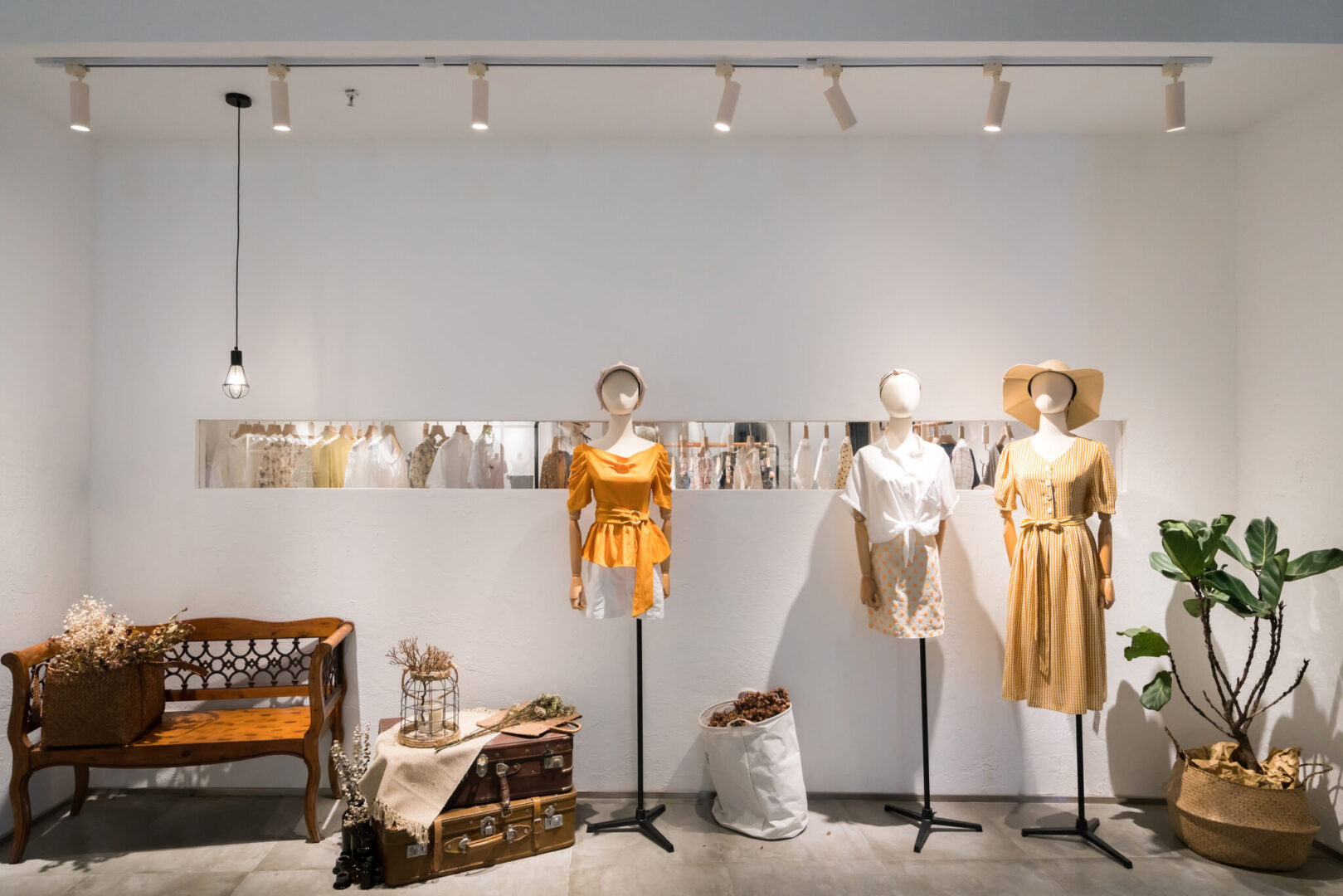 14/12/2022
Check out 3 infallible tips to assemble a fashion product mix
Summary:
A fashion product mix is about planning the diverse pieces that will be part of your collection;
To facilitate the creative process, you must separate your products into three groups: basic, trendy, and concept;
Audaces Fashion Studio brings more agility to create and launch a fashion collection, 100% digitally. Get the free trial of the Audaces360 multi-solution now!

All steps in a fashion collection must "talk" to each other. From choosing the theme to producing the pieces, the process must mirror your brand's values and match what customers expect from it.
To launch your collection and ensure that it is successful, you need to think about many details, including the fashion product mix.
Keep reading to find out more about it!
What is a fashion product mix?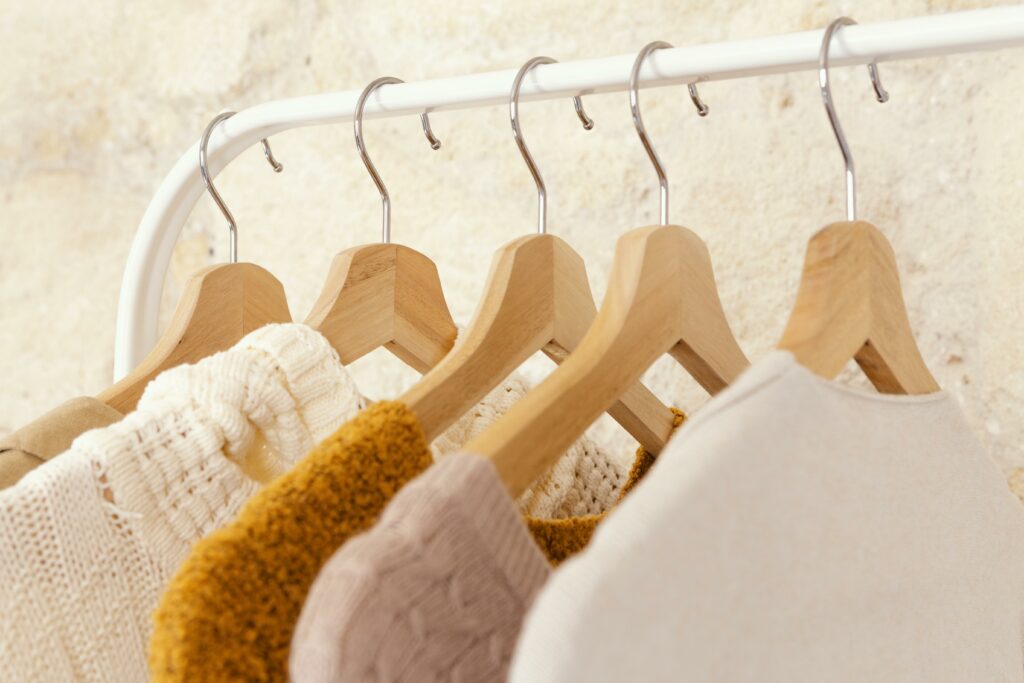 The fashion product mix is nothing more than a harmonious mix of pieces, models, and prints. Even if it is composed of several elements, it's necessary to plan the variety of pieces that will be part of a collection so that they talk to each other.
The mix represents the diversity of products within a collection, meeting the different needs of the target audience – it's meant to group and categorize the outfits according to their design and use.
Learn more: 4 top tips for a successful fashion collection launch
Why making a fashion product mix is good for your brand?
Products with non-aligned purposes can hinder the customer's purchase decision, generating storage accumulation and other issues. That's the reason why the fashion product mix is so important for anyone launching a collection.
With it, customers are more likely to buy pieces that "match" with each other, picking complementary elements for their outfits. Therefore, when defining your collection, choose pieces that make sense when used together, so you're probably going to get your audience way more interested.
Here's another hint: you also must have a balanced but varied combination of products. Make sure you'll have proportionate amounts of each piece, in addition to models that are often used and that sell "by themselves"!
Learn more: How to choose the best clothing collection names
How a fashion product mix should be organized?
It's common having doubts when assembling a fashion product mix. "How many pieces do I need to produce?", you might be wondering. "And what about the ideal variety of prints, models, and sizes?"
To answer these and other questions, first, you must understand how your audience behaves and how they consume your products.
Not necessarily a super-diversified collection will be your sales record. You need to work and pay attention to some aspects, such as these:
Width
Width is about the product lines your brand will come up with. For a fashion collection to be cohesive, it should have about 5 and 10 categories.
The main idea behind the fashion product mix is that your fashion collection succeeds in reaching the target audience and generating interest in them.
Consistency
Everything you offer your customers must carry your brand identity. Consistency here refers to how product lines relate to each other in terms of use, production, and distribution.
Don't forget: this standard presentation can be for both collection and brand development.
Length
You might be wondering: "how many pieces should I have in my collection"? Generally, 12 pieces are a way to go! However, there are smaller ones – like capsule collections, that come with 8 pieces.
When planning this topic, consider proportional amounts of parts, segmenting them according to their type.
In 12 pieces collection, you can offer 4 types of blouses, 3 pants, 2 shorts, 2 skirts and 1 jacket, for example.
Or, when it comes to capsule collections, it's possible to classify kind of like this: 4 basic models, 3 trendy ones, and 1 concept. Get to know more about this division below!
Meet the 'pyramid' for composing a superb fashion product mix
When planning a fashion collection, you must think not only about your brand, but also about your target audience's consumption habits.
For example: does your potential customer prefer pieces that are popular among fashion influencers or those that are timeless – basic but elegant? You must distribute your products in 3 groups, as it makes the creation easier.
The choice of segmentation in each of these groups must be linked to your brand's positioning! You can organize it into these major categories:
Basic
Basic pieces are present in all collections, only getting slight updates here and there. They are part of people's routine and, due to the good price + timeless design combo – and depend on fewer sales efforts than the rest of the collection.
During and after the pandemic, people have begun to seek more comfort when dressing. For this reason, the basic pieces, which used to be part of 25% of the collections, now reach up to 50% – an increase that reinforces how the customer's habits are changing.
Trendy
Trendy pieces are the result of what was seen on the catwalks, on fashion websites, and on fashionistas' social media profiles. They usually have different colors, prints, and cutouts with each new season.
These pieces last about one to two collections at the most. After that, with the emergence of other novelties, they become saturated and no longer catch the customers' attention as before.
You can dedicate 45% to 65% of the pieces in your collection in this segment, taking advantage while trends are on the rise. By the way, it's in this part of the collection that you can add the highest percentage of markup on the pieces!
Concept
These are the pieces that carry the style and essence of the collection. In general, they have different models, designed by stylists to surprise the public and bring new inspiration. A famous brand that uses this artifice very well is Balenciaga.
The concept pieces are showcased on shop windows, catalogs, and fashion shows to catch the consumer's eye, even causing sometimes a certain doubt or shock. Typically, around 5% of the collection is allocated to this category.
Learn more: How to create a perfect technical drawing for fashion
3 tips for assembling a terrific fashion product mix
1. Track customer's behavior
Always being aware of your audience's consumption habits is fundamental to knowing what is worth investing in a product mix!
As the pieces are developed, it's vital to understand which trends your public like – a traditional outfit, a pretty basic piece, or a hypercreative style, being more into models seen in fashion shows.
Through its loyal customers, the brand already manages to have a thermometer of what might or might not work for the next launch.
2. Think of concept pieces
Although the concept pieces are part of a small percentage of the collection, they are quite strategic in assembling a fashion product mix!
This is because they are more expensive and, normally, have more elaborate details, in addition to being exclusive, once fewer consumers acquire them.
3. Promote it on social media
Social media is a great ally for those who want to promote their fashion collection. On these networks, you can show your product mix in detail, and propose combinations of pieces through creative photos and videos.
Fashion product mix examples
The most common examples of fashion product mix are composed of models such as:
Tops (blouses, shirts and t-shirts);
Bottoms (skirts, shorts, and pants);
Single pieces (dresses, overalls, and jumpsuits);
Overlays (weddings, jackets, and sweaters).
However, companies that work with beachwear may have a different mix, consisting of:
Bikinis, bathing suits, and swimming trunks;
Sarongs and beach cover-ups;
Visors, caps, and hats;
Hairpins;
Bags.
Companies that operate in the footwear sector can focus on:
Sneakers;
Boots;
Flat sandals;
Flip flops;
Clogs;
Socks;
Bags;
Accessories.
How to plan a fashion product mix with Audaces technologies?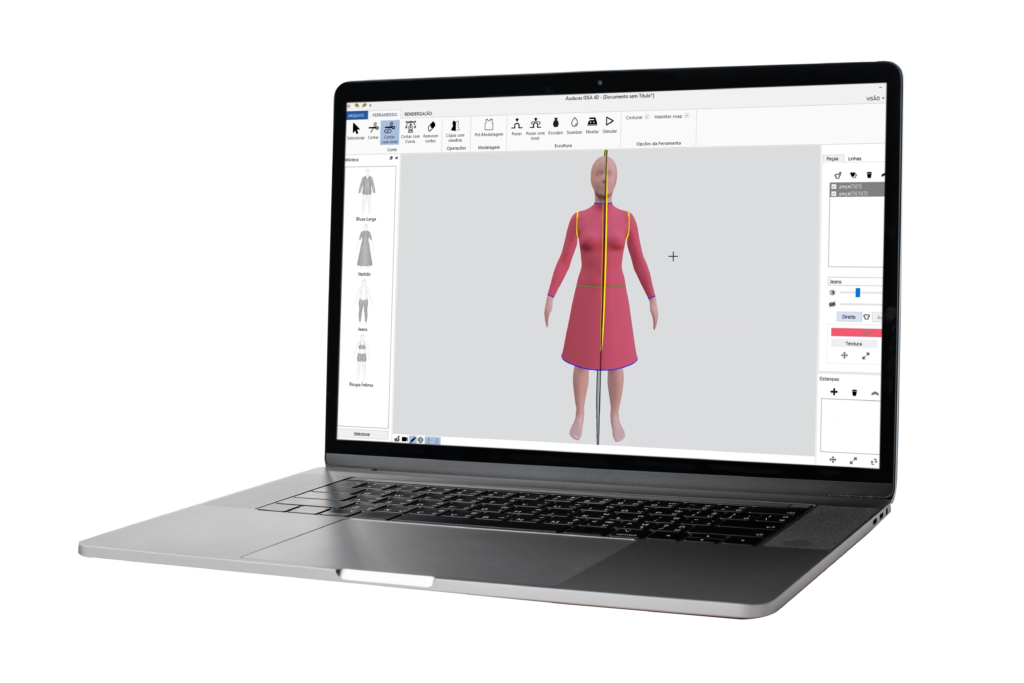 Audaces has the most complete technologies on the market to help you plan your fashion product mix!
Find out one of our systems that can make your business even more efficient:
Audaces Isa
Managing the lifecycle of a product is essential for anyone launching a fashion collection. Audaces Isa was created to give a hand to those who are in this process.
With this complete and super technological tool, you can track the entire life cycle of products, controlling and organizing the technical part of the collection.
Audaces Isa also guarantees the execution of the schedule at the right time, helping you and your team make more assertive decisions.
Audaces Fashion Studio
In addition to Audaces Isa, Audaces Fashion Studio can be a top choice for those who want to develop their fashion product mix!
This tool allows you to create and recreate models in a three-dimensional environment. With it, you can save time in the development of sketches.
In addition, it's possible to integrate the creation and production stages with the most complete 4.0 technology for apparel: the Audaces360 multi-solution!
Download our e-book for free and find out how Audaces can help you boost your clothing business: