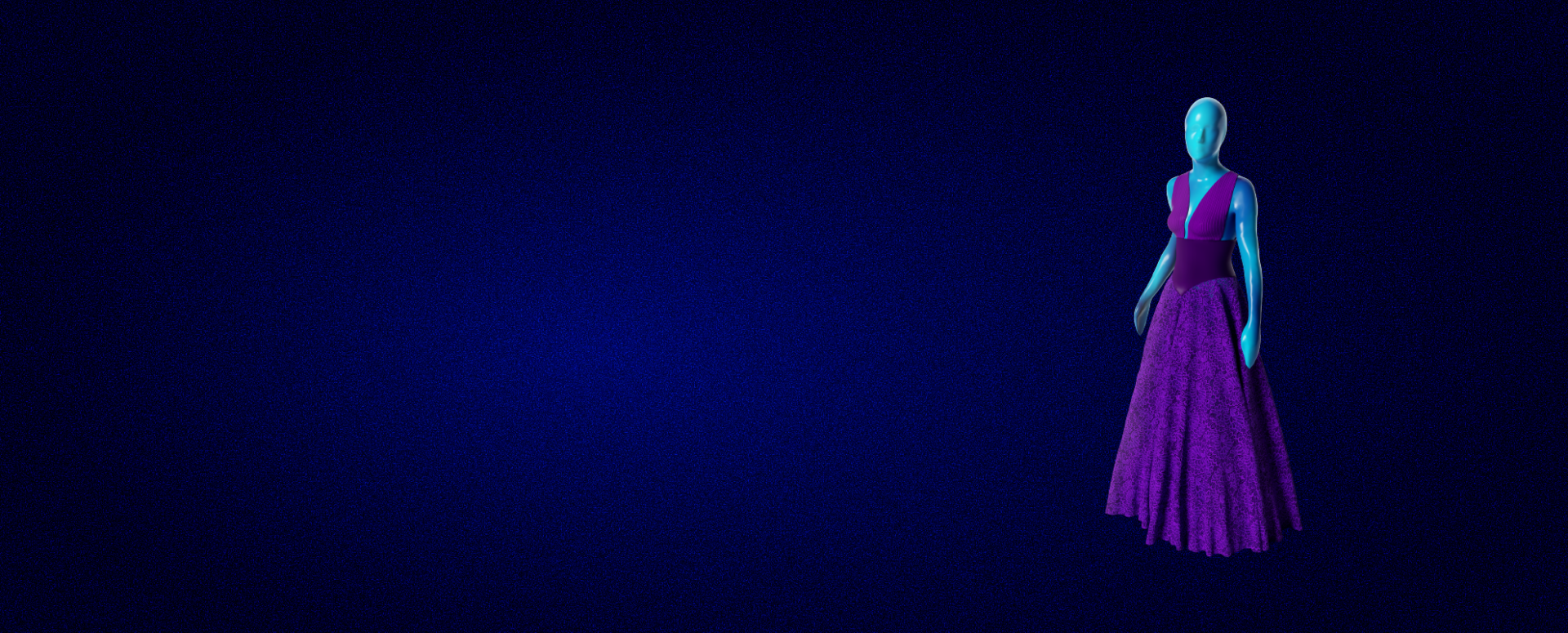 21/07/2020
FAQ: Audaces Be Creative Contest
What you need to know about the biggest digital fashion design contest
The AUDACES BE CREATIVE contest is already underway and to help you in creating an incredible design worthy of the winners' podium, we have collected the highlights and frequently asked questions about the largest digital fashion design contest in the world.
So, before you register and send us your project, read the complete regulation and check below the main information to compete for the prizes.
1- What is the Audaces Be Creative contest?
It is a cultural contest held by Audaces (@audaces) to encourage the creativity and innovative character of fashion professionals, through the use of the Audaces system software, creating pieces through the 4D software.
2- I heard that there will be a special prize…
Yes! Your creativity and innovation is worth a lot! Therefore, we will have awards for the three best fashion designs in 4D.
Look that:
1st Place: US $ 1,000 (one thousand dollars) + 12 months of free access to AUDACES 360;
2nd Place: US $ 500 (five hundred dollars) + 12 months of free access to AUDACES 360;
3rd Place: 12 months of free AUDACES 360 access.
Not familiar with Audaces 360 yet? Click here and learn more about the fashion integration tool that will revolutionize your production routine, from creation to development.
3- Cool! And who can participate?
To participate, you must be an individual over the age of 18, born anywhere in the world. Participation is individual and authorial, that is, the project must be originally done by you, and be yours!
But be careful: if you are an Audaces professional or have any degree of relationship with any employee or member of the Judging Committee, unfortunately we will not be able to accept your application in order to guarantee impartiality and transparency in decisions, ok?
4- I want my company's name among the winners, could it be?
You can advertise your company's participation in the contest, but the registration must be done by a representative person. Remembering that the project needs to be original and done individually.
5- Do I need to purchase Audaces software?
Your design must be developed in the Audaces 4D program, but it's okay if you can't or don't want to purchase it now. Download the trial of the Audaces Creative package totally free for 60 days, discover the possibilities of creating the 4D, ISA and IDEA programs, and create an incredible design to win one of the three awards.
6- How do I participate?
The first step is to check this post to the end and read the regulation carefully. Registration is open from 7/20/2020 until 11:59 pm on 8/9/2020. To register and submit your project, it's super simple:
Signing up:
Access this link and complete the registration with all the requested data. Enter a valid and updated phone number, your best email and don't forget to tell us your Instagram and / or Facebook profile.
Preparing your material for the contest:
After creating and finalizing your layout, export or archive in .4DX format and save one or more images in .PNG or .JPEG format, with at least 1080×1080 pixels, in the proportion of 1: 1 (square format). You can use other software to finalize your project and improve the images, more news that I know or need to be raised, not Audaces 4D, ok?
Submitting your project:
Ready material? The time has come to send your project and the images to the email becreative@audaces.com, with the subject CONTEST AUDACES BE CREATIVE, identifying in the body of the message your name, CPF and profile on Facebook and / or Instagram.
Don't forget to attach the files to the email, see?
Publishing on social networks:
The world wants to see your creativity in 4D! Therefore, activate your participation in the contest by publishing an image of your incredible drawing on Instagram and / or Facebook, marking the official profile of Audaces, from Brazil (@Audaces, on Instagram) and using the hashtag #audacesbecreative. If you post to Facebook, leave the privacy of posting to Public Mode. And if you publish on Insta, your profile needs to be open throughout the contest.
You can sign up from 07/20 and you have until 08/09 to publish on social networks and send your project and images. Pay attention to the contest schedule and always check your email.
Follow Audaces on social media and stay on top of news!
Facebook: fb.com/audacesbrasil/ & Instagram: @Audaces
7- How should my drawing be in 4D?
Use and abuse creativity! Now is the time to dare, innovate and dedicate yourself so that one of the prizes is yours!
But we have a few rules to guide your project:
Complete look:
It can be a shirt and pants, a blouse and skirt, dress or overalls. The important thing is to have a complete look, dressed at the bottom and top of the model.
Beauty in detail:
Your 4D design should have cutouts, seams, and dents, in addition to presenting volume and realistic simulation of the fabric, leaving it a little away from the body. The style of clothing should be easy to understand and can present ruffles, pleats, colors, textures, and prints of good quality.
Be original:
The creation must be yours, this is the rule. You can reuse any project made in Audaces 4D before the contest, but it is important that it is yours.
8 – How will my drawing be evaluated?
We have a special Judging Committee to carefully evaluate and select the projects that will move on to the next stages of the contest. The Judging Committee will evaluate the following criteria: originality; concept; creativity and proactivity, sustainability and applicability (which would qualify the model created as possible to be made).
The good finish of the drawing will also be evaluated if it is realistic and easy to understand if there is the harmony of colors and prints and if the image published on social networks is attractive, creative, and well finished. It is worth reading the regulations and also checking the criteria for disqualifying candidates.
9- What are the stages of the contest?
The contest will have the following stages: registration and submissions, selection of semifinalists by the Judging Committee, elimination by vote in the "Batalha dos Looks" in Instagram stories @Audaces and, finally, the popular vote via form, which will decide the three winners of the AUDACES BE CREATIVE contest. Check the regulation for the complete schedule and, of course, keep an eye on Audaces social networks and your email.
10- Do I need to pay any amount to participate in the contest?
No. Registration and all stages of the contest are completely free. The Audaces Creatives package is available free of charge for 60 days, covering the period in which AUDACES BE CREATIVE occurs.
11- How do I know that the programs will run well on my computer?
We have some minimum configurations for good software performance. Are they:
Windows 7 Professional 64 Bits;
Processador Intel Core i7;
1GB de espaço em disco rígido;
4 GB de memória RAM;
Placa de vídeo NVIDIA GT 620;
Monitor 17'';
Teclado e mouse com scroll.
12- I want to participate in the contest, but I don't know how to use Audaces software. Help me?
This is the time to learn and reinvent yourself! You will find that the Audaces tools are so intuitive and practical that, even after the contest, you will want to create your projects with them.
To get started, take a look at the content we have prepared for you: a creative playlist using Audaces 360 software, as well as a super cool video with an introduction to 4D, starting from scratch!
Dare, innovate, show your creativity in 4D to the world!
SUBMIT FOR FREE HERE
Good luck!
Audaces
www.audaces.com
Improve your design
Industry 4.0