Summary:
Maintaining fabric cutting machines is essential for ensuring efficient production;
There are many types of maintenance, each one providing different levels of care for your equipment;
To maximize productivity, take advantage of what technology can offer. Try Audaces360 multi-solution for free!

With the passage of time, textile industry machines may present certain operational issues that demand repairs.
The maintenance of fabric cutting machines, for example, requires specialized equipment and qualified people to ensure the assistance is carried out correctly.
When done preventively, maintenance not only helps to cut costs but also minimizes potential losses in clothing production.
A fabric-cutting machine can have a longer lifespan with the proper car. For this reason, maintenance must be recurring, guaranteeing quality and safety in the manufacturing process.
Learn more about fabric cutting machine maintenance and how it can benefit your fashion business.
We hope you enjoy the read!
How important is it to keep machine maintenance up to date?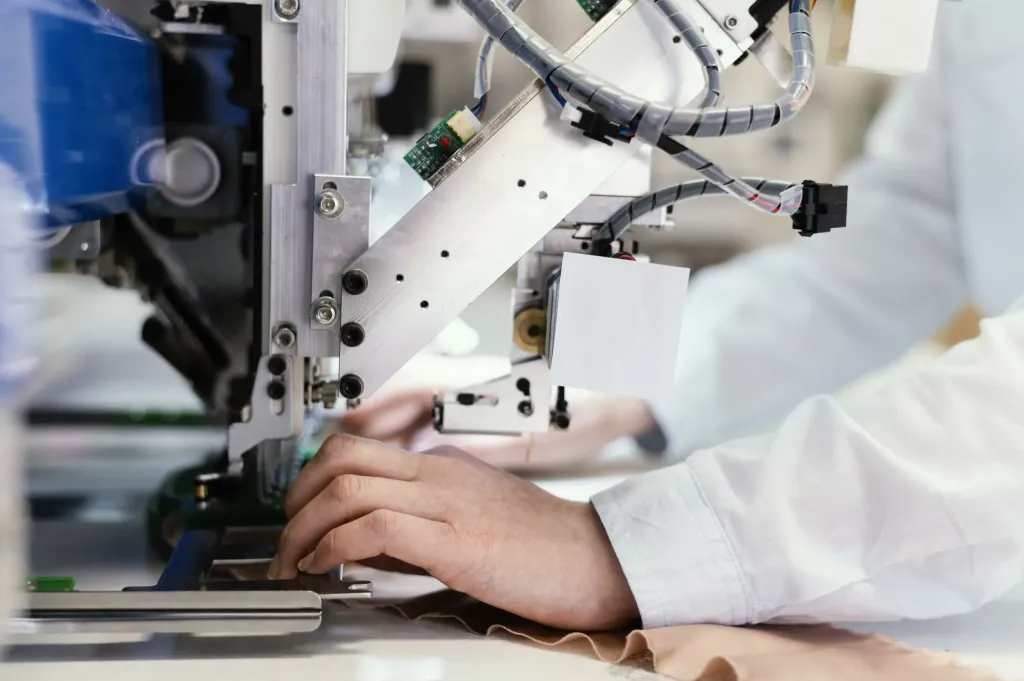 Maintaining your equipment is key to ensuring its longevity and optimal functioning, in addition to being reliable and safe for whoever is going to operate them.
Some benefits of regular maintenance are reduced production costs, fewer unexpected breakdowns, and an extended lifespan of the fabric cutting machine.
Moreover, familiarity with the machine and the manufacturer's manual is paramount, as is having qualified technical assistance on hand.
By the way, it is highly recommended to rely on a certified technician to serve the machine's brand and to have original parts and accessories available.
Those responsible for operating the machine can help with maintenance by checking engine components daily before starting production.
When should fabric cutting machine maintenance be done?
The frequency of maintenance may vary depending on the usage of the machine, but proper care can help minimize adjustments.
It is important to ensure the machine is stocked with all the necessary materials such as oil and gear and to regularly replace filters or sharpen the cutting tools.
Maintenance should be conducted with an interval of hours of operation or every X months. This may vary depending on the machine's brand. However, the instructions must be in the user manual and it is crucial to follow them correctly.
What types of maintenance can be done on a fabric-cutting machine?
If your fabric-cutting machine requires maintenance, be aware that there are different types of it. Figure out what kind of maintenance your machine may need:
Preventive maintenance
Preventive maintenance is designed to stop machines from malfunctioning or their performance declining. It can help avoid equipment downtime and even accidents.
This maintenance is scheduled in advance and carried out periodically. Its purpose is to clean machines, in addition to replacing and repairing already worn-out parts.
Corrective maintenance
Corrective maintenance, on the other hand, happens after a machine has already experienced some kind of failure or breakdown.
This maintenance can be conducted in two ways: planned, when the company is able to anticipate the machine is not performing as it should; or unplanned, which occurs after the equipment is already broken.
After changing the part, or any other modification made to the machine, it is important to test the equipment to correct possible damage, in addition to protecting those who operate it.
Predictive maintenance
This prevention is done with the aid of software programs that analyze the performance of the machine in use, pinpointing the aspects that may cause malfunctions in the future.
This approach is very effective as it enables early intervention as soon as the issue is detected.
Prescriptive maintenance
Prescriptive maintenance relies on the use of technology to accurately analyze data from the activity in question.
This type of maintenance has a sort of benefits such as automation, cost-efficiency, precision, capacity optimization, and increased availability.
Detective maintenance
Detective maintenance protects the equipment.
When faults can be diagnosed in the early stages, wear and tear can be minimized. It also prevents machinery and other components from breaking down, in addition to potential accidents in the workplace.
Total productive maintenance
This model aims to bring maximum efficiency to the equipment. The purpose of this maintenance is to enhance the usefulness of the machine, promoting autonomous improvements.
In addition, it is also possible to plan and train maintenance, ensuring the best use of the equipment, and correctly checking all components.
Who should do machine maintenance in a garment factory?
Already knowing that there are different types of maintenance for fabric-cutting machines, it is also worth emphasizing that this maintenance needs a qualified, specialized mechanic to ensure that your cutting machines are well-maintained
This professional will possess the requisite knowledge of the system and the specific characteristics of this type of equipment.
If you need a repair on your equipment, seek out assistance from a reliable service provider who offers experienced mechanics. Thus, it is possible to add quality and safety to your machinery.
How does Audaces technical assistance work?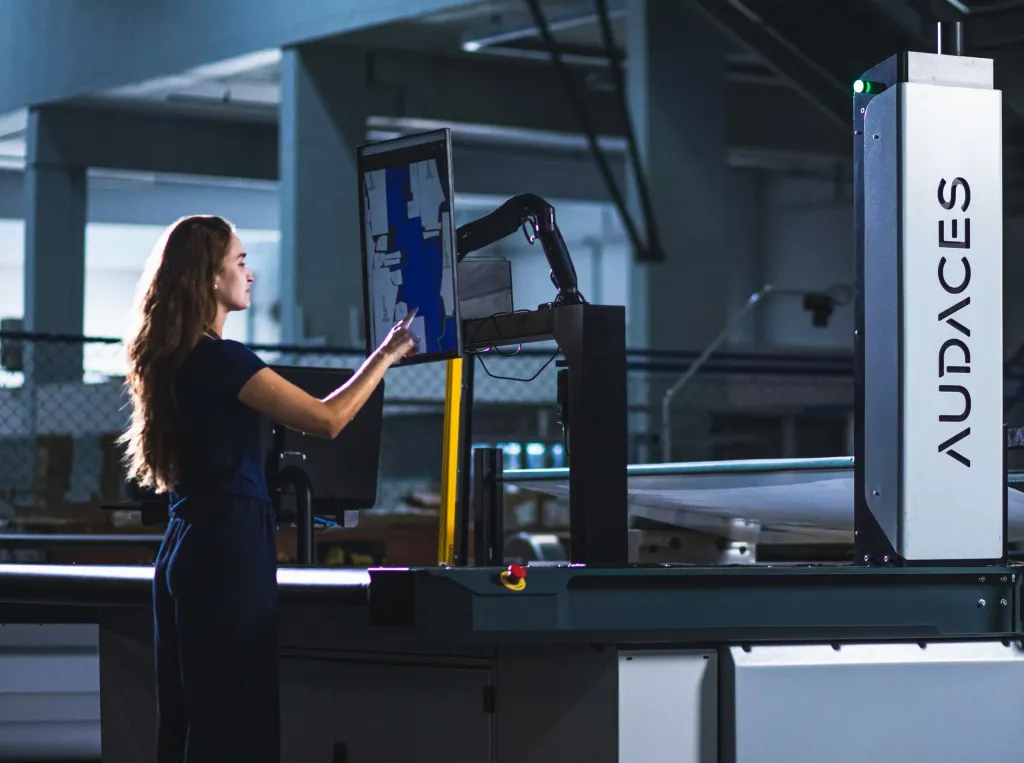 At Audaces, we are committed to providing you with the best support and exclusive assistance for our systems and machines.
We are always thriving for efficient communication with customers, offering agility in solving their doubts.
All that is to make sure you have all the necessary resources to get the most out of your experience with Audaces solutions!
In addition to our phone service, there is a chat to send any questions you may have. On our website, you will also find out which specialized assistance services are next to you – in addition to our community with articles, education materials, and information regarding our systems and machines.
Download our free e-book and learn how an automated cutting machine can make fashion tailoring processes much more effective:
FAQ
Why is it important to do the regular maintenance of fabric cutting machines?
Regular maintenance of a fabric-cutting machine ensures its longevity, optimizes its performance, and helps to protect the safety of those who operate it.
When should fabric cutting machine maintenance be done?
It is essential to adhere to the repair and maintenance schedule outlined in the machine manual or when any kind of defect is noticed.
What types of maintenance can be done on fabric cutting machines?
There are 6 types: preventive, corrective, predictive, prescriptive, detective, and total productive maintenance.