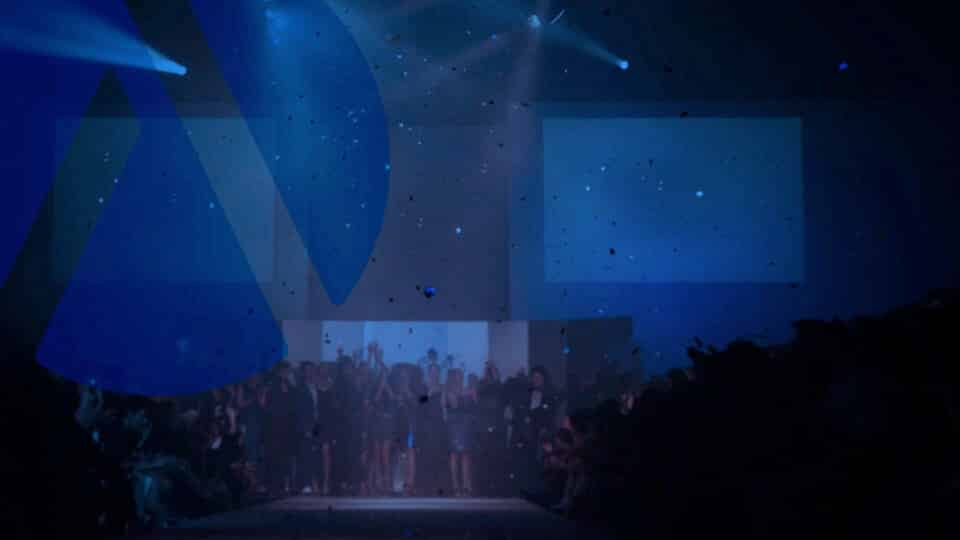 12/02/2021
Audaces 29 years: from dream to industry 4.0
Audaces is today a world reference in technological innovation for fashion. Becoming a quality parameter in the fashion universe, however, was not something that happened overnight. In February, Audaces celebrates 29 years of this trajectory.
To talk about these almost 3 decades of existence, it is necessary to talk about DREAMS, after all, Audaces started as one.
Dreaming, you know, is an essential part of human life. What would we be without our dreams? Through them, we receive inspiration and see the beauty of life.
We strengthen ourselves to build new realities and transform the world, we see our possibilities and we create a new future. We face crises and strengthen ourselves to overcome difficulties.
And with a grand dream in his head and a lot of strength in his heart, two young engineer friends from UFSC, Claudio Grando and Ricardo Luiz Delfino Cunha, started to develop automation and IT company.
This seed took shape and Audaces was officially born in 1992.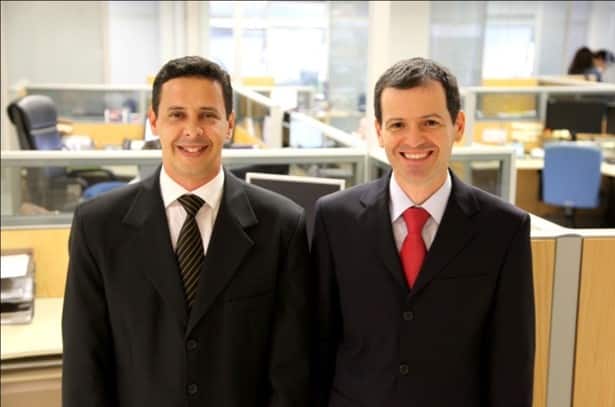 Since its birth, Audaces' vision has been to be a world reference in innovative technology, offering reliable services, generating value to the fashion market.
However, more than launching state-of-the-art systems and equipment, Audaces was born to help people realize their dreams through technology and design.
This is our mission: to promote the success of the fashion customer and to help clothing companies achieve their success.
Transforming the dream into reality requires work and focus!
Over these 29 years of history, there have been many developments and many achievements.
So much effort has resulted in us being the first company in all of Latin America to launch an automation system for modeling and fitting development.
We were also pioneers in launching an industrial plotter for confection in Latin America, and the first to develop a system for digitizing molds in the world.
Neocut, our cutting machine, the first in Latin America, is considered the safest in the world because of its presence sensors.
Its current version, Neocut Bravo, in addition to being faster and more modern, is fully aligned with industry 4.0. One of its characteristics, in fact, is that it is made with less polluting materials.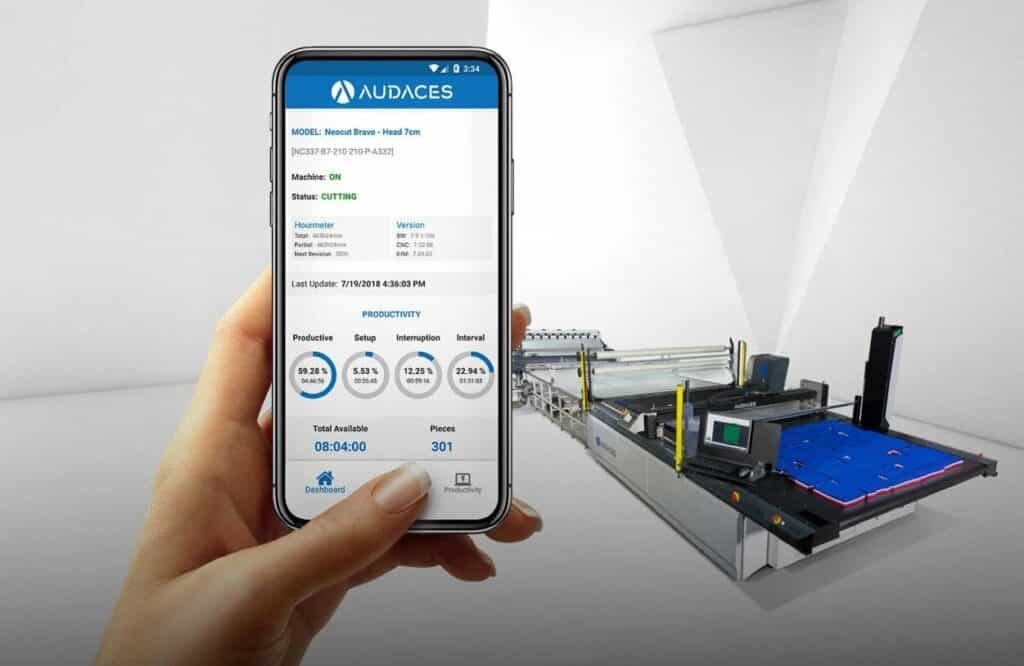 Our solutions, always thinking about streamlining processes and saving resources, were pioneers in launching a system that allows complete technical design, with automatic and integrated technical data and pre-cost. Such automation was the first in the world.
Likewise, Audaces 4D is a world-leading multi-solution. With it it is possible to create models directly on a three-dimensional mannequin.
It makes it possible to create and view sketches of a collection without the need for molds. With this, the stylist can release his imagination, gaining objectivity and agility in the time of his creation.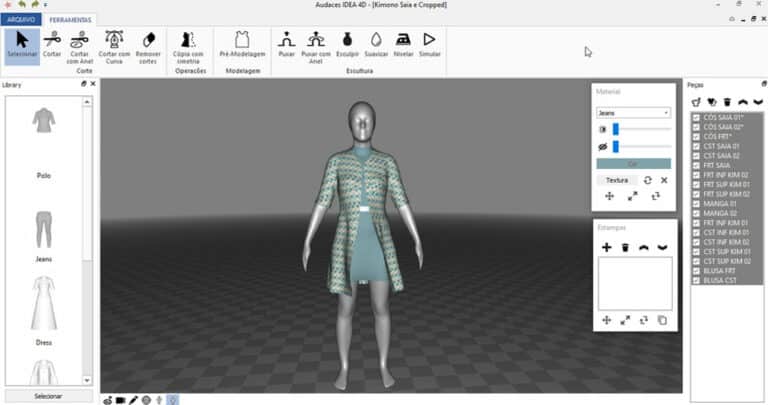 Thinking of creating even more facilities for fashion professionals, Audaces launched the Audaces 360 multisolution, the most complete system for the fashion industry, while innovating in the SaaS – Software as a Service offering.
It is a revolutionary concept that integrates the creative and productive stages in a single package of services through subscription.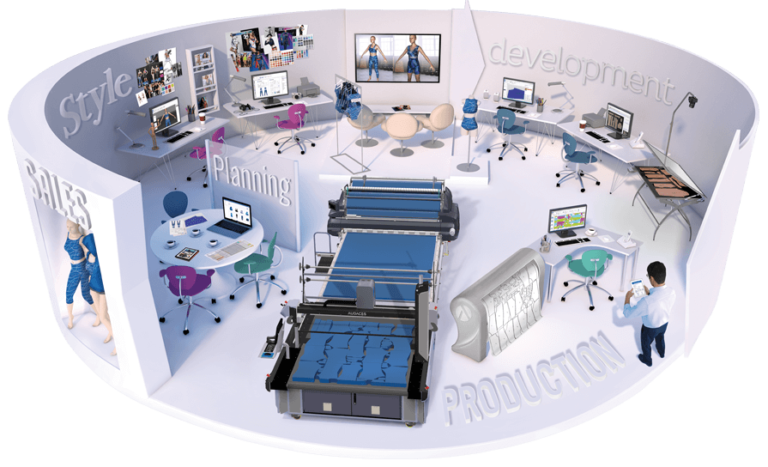 AUDACES in numbers
Audaces is currently present in more than 70 countries, with international units in Brazil, Argentina, Peru, Colombia, and Italy. We serve more than 100,000 professionals worldwide, including small, medium, and large companies, in addition to more than 300 institutions of higher and technical education.
Among the recognitions received are the FINEP Innovation Award, the Innovation Award in Germany.
And the highlight is one of the 10 biggest innovations in Brazil at the VII Conference of ANPEI (National Association of Research, Development, and Engineering of Innovative Companies). 
What started as a dream, today revolutionizes the fashion industry!
And we don't stop there!
Audaces continues to grow and innovate, offering automation of fashion production processes, from the creation of collections to the final production.
Our solutions are already anticipating the future of Industry 4.0 in fashion, where all process management can be done in a precise and integrated way, through intelligent equipment in real-time and with remote access.
This means that your production can literally be in the palm of your hand. On your smartphone, for example. It's the Internet of Things (IoT) reaching your industry through Audaces.
In practice, this means that we are always at the forefront of customer needs, updating them with regard to market revolutions and providing what is most contemporary for the development of their business.
"The future belongs to those who innovate every day, who venture into new businesses. This is what Audaces believes, this is the reason for its existence."
Claudio Grando – Audaces CEO
The power to transform fashion in your hands
All of these innovative solutions were designed and developed with the real needs of companies and professionals in the fashion industry in mind.
The systems and equipment developed over this time are really incredible and the awards received certainly make us very proud.
However, the central axis of all this creation is YOU!
The idea is to facilitate and automate the processes to allow you to dedicate yourself to research, creation, and design and still meet the tight deadlines in the launch calendar.
After all, the focus of all this technological development is to make people's lives easier!
Our greatest satisfaction is to be partners and collaborators in achieving yourDREAM! It is to help you overcome your challenges with accessible solutions adapted to your reality.
We know that, regardless of the size of your garment, your DREAM is great and we want to help you achieve it!
If you, like us, are audacious and believe in innovation to achieve your purpose, you are part of the AUDACES family. Every day we want to be closer to the realization of our DREAM.
Count on us!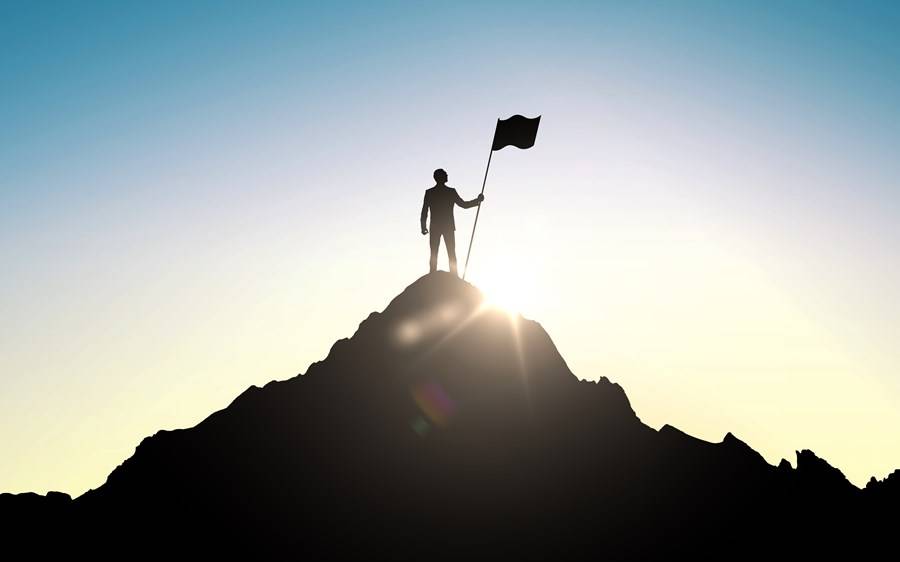 Congratulations AUDACES! And may audacious years still to come!
Click here to listen to this 29th special message. Audaces anniversary by Cláudio Grando, our CEO and founder.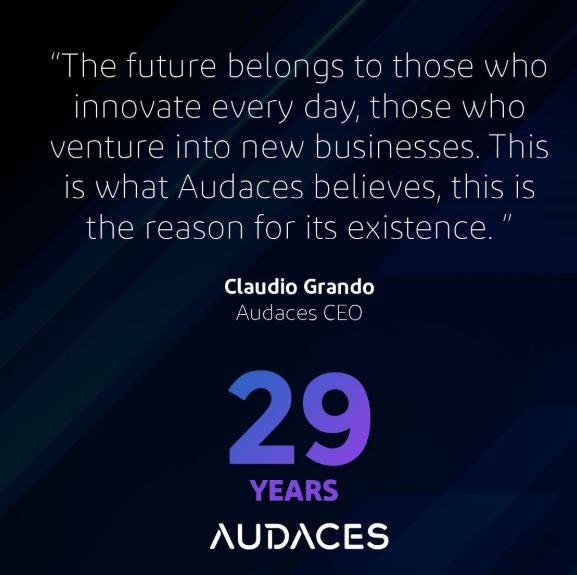 What if you want to know more about our solutions, and how they can help your company's growth and profitability?
Click here to speak with one of our consultants.
To receive quality content on new techniques and technologies from the fashion industry click here.