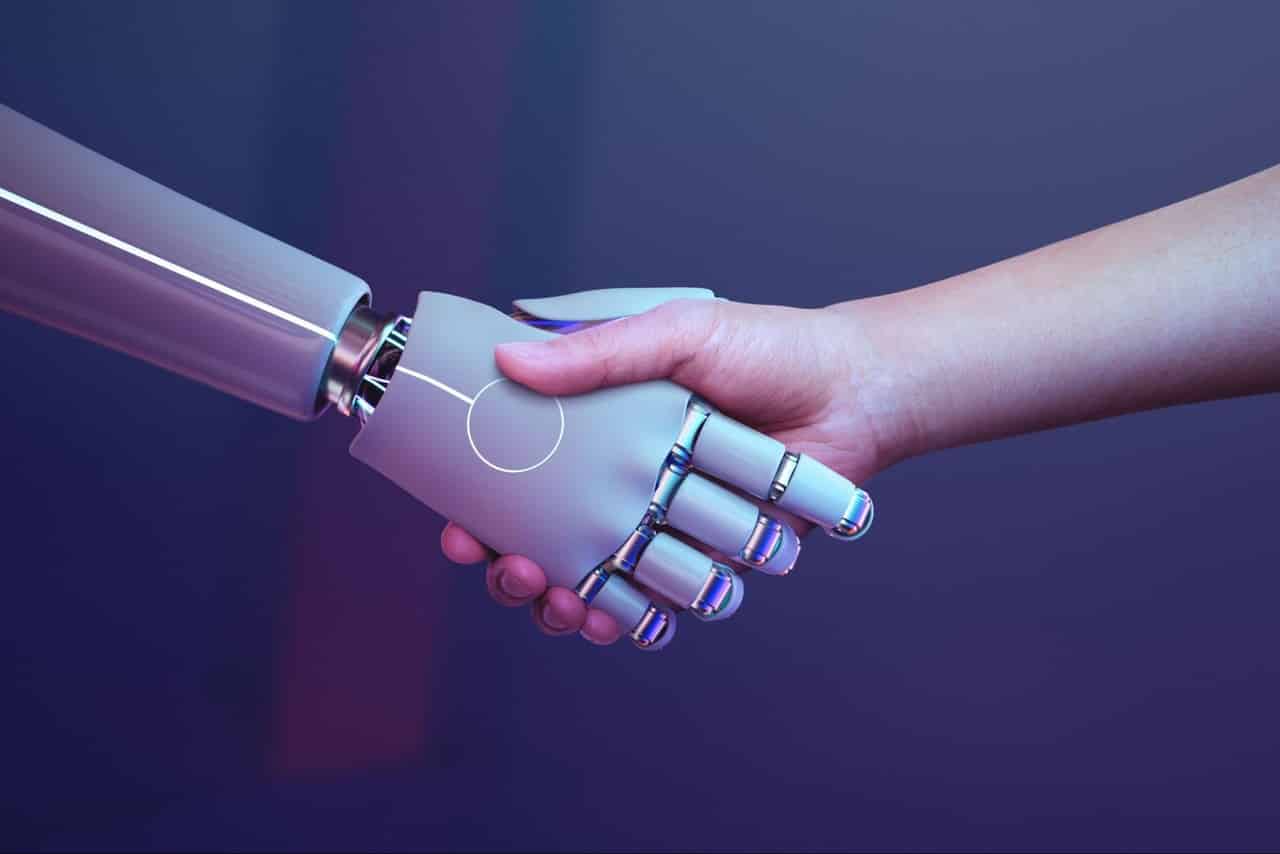 08/03/2022
Digital transformation: benefits and impacts on industries and clothing
Digital transformation is one of those subjects that intrigue – because it is already a reality in industries and clothing and, at the same time, is an unknown subject in some of them.
This difference in understanding the complexity, scope, and importance of digitalization in the industrial context, especially in the fashion segment and in clothing, happens because there are so many influences of digital culture in the day to day of production that it becomes difficult to understand it in a broader and more strategic context.
With that in mind, the Audaces blog prepared complete content about digital transformation. Here you can better understand the concept, benefits, challenges, and applications of digitalization and automation in the industrial context.
Follow:
What is digital transformation (DT)?
We can think of digital transformation essentially from three perspectives: as a change of mindset, as a process, and as a strategy. Each of these definitions adds to the understanding of the concept.
Digital transformation is a change of mentality because, from it, the way of thinking, the way of conceiving, building, and producing is essentially changed, leaving aside the traditional business vision and being professionally oriented by the digital universe and its characteristics. specific.
From there, it becomes a process, because, to be guided by the digital, it is first necessary to digitize physical processes or adapt them to virtual reality – whether through software, artificial intelligence, virtual systems, cloud computing. and other technologies of the digital universe.
So, finally, digital transformation becomes a strategy, realizing that traditional means are no longer able to meet the needs of customers in today's world and that the solution is to make use of technology to optimize production in order to obtain maximum results and productive efficiency.
What wave of digital transformation are we witnessing?
Currently, with the emergence and advancement of Industry 4.0 in Brazil and in the world, we are witnessing the 4th wave of digital transformation, marked by the intense development of advanced robotics, data integration, analysis and sharing technologies, and cooperation between different areas. knowledge, such as Engineering and Biology.
We have a full article on Revolution 4.0 and its technologies – be sure to check it out!
What is the purpose of DT?
The main objective of digital transformation is to align the processes, techniques, strategies, and even the products of a business so that they generate solutions and facilities for people. This includes access to information, service channels, a piece of clothing, and various other consumer goods and services that come from industry and companies.
From a strategic point of view, digital transformation aims to optimize performance and production efficiency through investment in technologies specifically geared to each sector.
Regardless of the perspective, digital transformation aims at the global improvement of all sectors, procedures, and production routines.
What are the pillars of DT?
As it is a practical concept that involves a change in mindset, moving towards digitalization presupposes following some basic precepts – the so-called pillars of digital transformation, raised and discussed by theorists of this new industrial reality.
This means that any industry or apparel that wants to be part of this transformation needs to be guided by these basic pillars (always bearing in mind, of course, their own contexts and needs).
Check out:
Customer: as one of the main objectives of the digital revolution is to promote solutions and facilities to consumers, it is to be expected that one of the basic pillars of the movement is the customer – their pains, expectations, and needs;
Competition: thanks to the opportunities opened up by digital transformation, competition has become bigger and more complex – today, more than ever, offering the best solutions is imperative;
Data: a digital operation must make its decisions based on data – after all, the technology involved in the process itself works based on the data-driven method, that is, it uses the crossing of data as the primary source of operation;
Innovation: The ability to innovate and adapt to new contexts;
Value: the potential to generate value for your products, services, and solutions, that is, to offer the different, the innovative, since the digital transformation opens up so many possibilities;
Business: It is estimated that by 2025, the digital transformation market will grow by about 16.5% per year, according to Research and Markets. This potential makes businesses (including companies, industries, and clothing) one of the pillars of the movement.
In addition, we can also mention the development of the areas of Health, Education, and even the Consumption profile as secondary pillars of digital transformation (DT).
At this point, it is already possible to understand that TD is extremely beneficial for companies and industries, right? It represents not only the future, but part of the commercial sector's present, and investing in digitalization is the right way to grow and profit more, while spending less.
Still, we separate the main benefits that digital transformation can provide to businesses, see:
Management control, execution, and planning;
Increase in efficiency and production capacity;
Increase in product profitability;
Simplification of traditional processes;
Reduction of costs, waste, and rework;
Improved customer satisfaction rates.
One of the great advantages of TD, especially in Brazil, is the fact that it is a great competitive differentiator – industries that invest in digitalization come out ahead of competitors and earn more.
Digital transformation: main challenges faced
The inclusion of digital transformation as part of the culture and investments of companies depends on several factors: financial, operational, logistical, and also on the strategic orientation of senior management.
In addition, there are some challenges that need to be overcome for TD to be effective in industries and in the national market as a whole:
Deficit in the IT sector
The reality is this: there is a lack of qualified manpower for the IT sector, and this greatly affects the implementation of TD in companies, since most of the technologies necessary for its implementation pass, at some point, by a company or professional of YOU.
Legacy of traditional systems
It is undeniable that there is still some resistance to digitalization on the part of some business and industry owners, and this is due to the legacy of traditional systems in the way of operating and producing at scale.
The attachment to these traditional methodologies – which, contrary to popular belief, only gain from digitalization – prevents many companies from taking this essential step towards modernizing their processes and optimizing their gains.
Effectiveness of TD strategies
Each and every TD strategy needs to be thought and analyzed from a global perspective, after all, it is a set of changes that involves the entire operation.
It is very common that some DT strategies are adopted partially or disregarding the global context of the operation, which leads to ineffectiveness and even abandonment of the transition to the virtual environment – which is harmful to the business.
How to implement digital transformation in companies?
Now that you understand the concept of digital transformation, its benefits, impacts and precepts, it is time to understand, in practice, how to implement it safely and effectively:
Plan yourself
The first step, as with any strategy, is planning. As said, DT is a strategy that needs to be thought of globally, so the planning stage must also include a general analysis of the business, its reality, expectations, and other essential elements for the success of the implementation.
Do not forget to consider that, if carried out in a sectored or partial way, it is necessary for the non-"transformed" part to be able to maintain its operation without harming the digitized part of the operation.
Invest in infrastructure
Digital technologies are implemented through equipment, software, and devices that operate with the purpose of automating processes, processing data, storing information, etc.
In other words, for this investment to be beneficial, it is essential to invest in an infrastructure that supports this new reality – be it machines for the software, auxiliary structures for the machinery, or any other adaptation necessary for the proper functioning of the acquired technology.
Invest in employee training
In the same way that it is necessary to readjust the infrastructure so that the digitization works optimally, it is also necessary that employees are able to deal with this new technology.
This is already the reality of 4.0 professionals, who need to be able to interact with advanced systems, both real and virtual and cyber-physical (hybrid).
Therefore, be sure to invest in professional training, after all, technology itself is not capable of solving all problems – trained human interference is required for the process to occur with maximum efficiency.
Choose the tools according to the reality of your business
Digital technology, whose practical application takes place through artificial intelligence, is present in different ways in the productive context – from the simplest to the most complex. Investing in the digital transformation does not necessarily mean investing in the most complex and expensive solutions available!
It is necessary to take into account the reality of your business, both financial and structural so that, only then, the first steps – always very planned – are taken. Remember that TD's goal is to maximize the potential of each business within its realities.
Technologies of digital transformation in the context of clothing industries
For clothing, specifically, there are already several specific solutions that enable digital transformation in the production and optimization of creative, technical, and clothing processes. Check out some examples:
Big Data
Apparel constantly produces information, in addition to processing, storing, analyzing, and taking advantage of data in order to accelerate decision-making, reduce production time and increase profitability.
In this context, Big Data – a concept related to the processing of large volumes of data – is applied to clothing in the form of processing and production control software.
Cloud computing
Cloud computing is another example of digital technology that can be applied in the context of clothing. With the large volume of data that are processed daily by clothing companies, this information needs to be stored somewhere, right?
It is in this context that cloud computing comes into play. The stored data, in the context of digital transformation, go from being strictly physical to ultra-processing servers capable of storing and sharing data in real-time.
Audaces Solutions
Audaces, throughout its 30 years of existence, has been dedicated to providing solutions suitable for industry 4.0 and that drive digital transformation in the context of clothing.
From the creation stage, through the technical stage to the cutting and manufacturing stage, Audaces software and machinery are designed to maximize the production efficiency of clothing, in order to produce more, spending less.
Conclusion
Digital transformation can be interpreted from several perspectives: mentality change, profitability strategy and process change, and adaptation.
For this strategy to be effective, the precepts of DT must be followed in order to make the most of the benefits of this strategy.
Did you like this content? Follow the Audaces blog and don't miss any content updates. To the next!