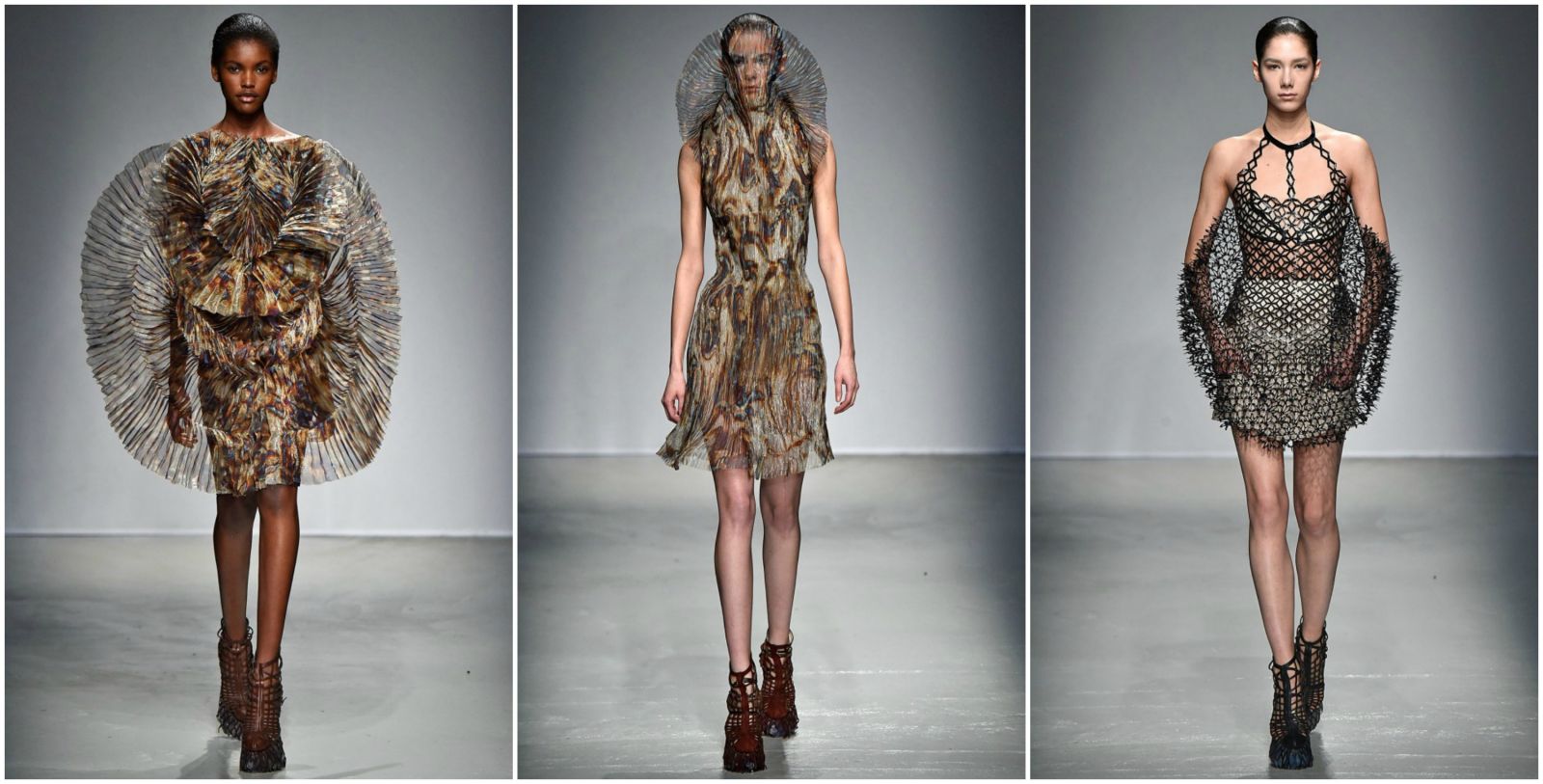 21/07/2015
Craftsmanship And Technology: Check Out Iris Van Herpen Work
1

min
By Thais Soares
Student in the course of Technology in Fashion Design at the Federal Technological University of Paraná (UTFPR)
Combining craftsmanship and technology is one of the features of Iris van Herpen work.  She is a Dutch designer, formed by Artez, which in recent years, has excelled in the fashion world because of its striking collections. She has been an intern with Alexander McQueen and Claudy Jongstra and currently presents her collections at the fashion week in Paris.
The designer defends fashion as a form of self expression and says that during her creative process, she makes use of abstract concepts present in her mind because she does not like the idea of ??creating a new image based on an old existing one. Her creations convey the things she sees and feels daily.
In the works she develops, Iris partners with professionals, such as architects and scientists and, through processes such as 3D printing, she creates pieces that are true works of art. The most interesting is that even making use of such technology, she does not leave aside the ancient techniques of craftsmanship, which makes her work extremely rich in detail. The raw material of the pieces ranges from worked leather to alternative materials, such as plastic, wood and metal.
Iris creations can be found, in addition to the Paris Fashion Week, in exhibitions taking place throughout the world. It really is great source of inspiration, it is worth knowing her work closely and thinking of new possibilities of combining craftsmanship and technology!
Photos: http://www.irisvanherpen.com